Be it the colonial heritage of Lutyen's Delhi or the by-gone Mughal remnants of Old Delhi, one can't deny that Delhi is a delight to eyes who love a piece of history integrated in the modern mish-mash. Thousands of tourists throng Delhi and enjoy the tour round of several historical and popular hubs around Delhi during broad daylight. Let us tell you a secret. Delhi is a dream during nights. Particularly so, for a foodie. Often dubbed as the
culinary
capital of the country, there is practically no hour in the day when the city is not relishing on amazing food. Here are some popular joints which are the perfect spot for your midnight cravings.

1. Moolchand Parathe Wala Moolchand Parathas, situated next to Moolchand metro station in Delhi is not your regular paratha joint. King of Bollywood Shah Rukh Khan is said to be a great fan of their loaded and wholesome parathas and happened to be a loyal costumer of the joint back in his Delhi days. Actor Sushant Singh Rajput also admitted to be a fan of the place. Open till 11:30 pm-12 am in the midnight, Moolchand Paranthe has been a hub for piping hot, greasy and delicious parathas for over 50 years now. About 20 years back, the dhaba used to function from 6:30 pm. in the evening to 6 am in the morning. One would find the place bustling with people even at 2-2:30 am in the morning. Over the years, the timings have changed and today, it is open only till 11:30 pm. However, that doesn't make it any less a favourite for late night hangouts and noshing. The large range of parathas include mixed vegetable parantha,aloo parantha, aloo pyaaz prantha and soya parantha. They also have some non-vegetarian varieties like the chicken parantha, keema parantha,chicken egg parantha and egg parantha, all of which are served with a special gravy.
Location: Moolchand Metro Station, Lajpat Nagar 4, New Delhi
Cost for two: INR 300
2. AIIMS Parathe Wala
Situated opposite AIIMS gate, this modest eatery works 24x7 and has been making sure no one in the Ansari Nagar, Yusuf Sarai stretch goes hungry at any point of time in the day. Be it the medical students, professionals, patients, police, or simply late night travelers in the vicinity, AIIMS
Parathe wala
is reasonably packed during the nights. In addition to the deliciously loaded parathas like
anda
,
aloo
and
gobhi,
they also serve boiled eggs and omelettes.
Location: AIIMS Metro Station, Sri Aurobindo Marg, AIIMS Campus, New Delhi
Cost for two: INR 300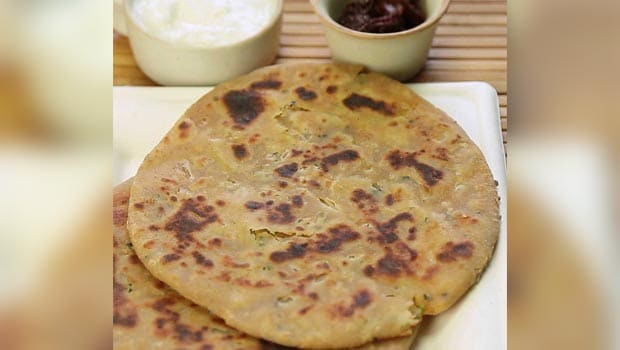 AIIMS Parathe wala is reasonably packed during the nights

3. Kake di HattiFor the lavish midnight cravings that don't end on packet of nachos or fries, head to Kake di Hatti. From velvety dal makhani to hot naan straight out of tandoor. Delicious malai kofta or the buttery parathas, it doesn't get desi and decadent than this.
Location: 654-666, Church Mission Road, Fatehpuri, Chandni Chowk, New Delhi
Cost for two: IN 300
4. Ganga DhabaNothing can compare the joy of having a piping hot delicious meal in beautiful lush green surrounds of JNU campus at 1: 30 in the morning. From kadhai chicken, chicken rolls, samosa,bread pakoras to milkshakes and parathas, Ganga Dhaba has them all and in amazingly cheap prices. Bustling with students and professors all through the day, you can also join one of the discussions that interest you, with your hot cup of special ganga dhaba chai.
Location: JNU Campus Rd, Saraswatipuram, Jawaharlal Nehru University, New Delhi,
Cost for two: INR 250 (approx)

5. Bun-Butter-Chai If the JNU has the likes of Ganga Dhaba, then DU students have Bun-Butter-Chai. Located on the Patel Chest in North campus, the favourite North Campus adda is buzzing with students and hosteliers who could be seen enjoying their bite of hot noodles, omelettes, boiled eggs and chai till 5 a.m. in the morning.
Location: Delhi University
Cost for two: INR 350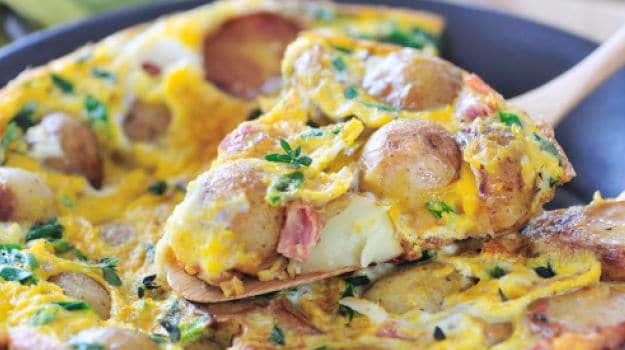 Buzzing with students and hosteliers who could be seen enjoying their bite of omelettes
Have we missed out on your favourite late night haunt. Do let us know in the comments section below.
About Sushmita SenguptaSharing a strong penchant for food, Sushmita loves all things good, cheesy and greasy. Her other favourite pastime activities other than discussing food includes, reading, watching movies and binge-watching TV shows.