Press Trust of India | Updated: September 26, 2016 20:17 IST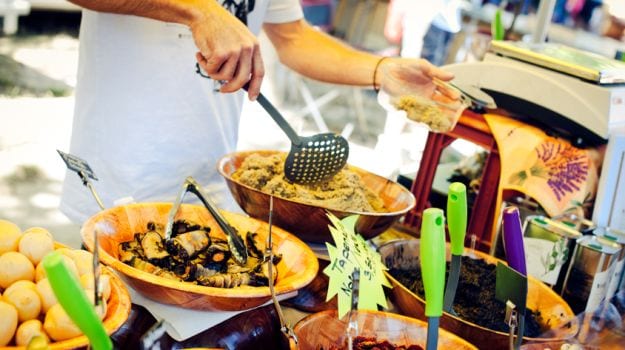 cooks spoiling the broth is the rule, Sunday proved an exception
with the international cooking competition-–the centrepiece event of the Spice Route Culinary Festival-–laying out a bevy of delectable dishes.

Envisaged as a fresh beginning to the ambitious Spices Route project-–an initiative of Kerala Tourism in association with UNESCO and the Tourism Ministry, the festival has proved to be that and more.

The international competition was kick started by S Sharma MLA, Vypeen, with the lighting of a traditional lamp at Bolgatty Palace and Island resort in the morning.

He had invited the 15 participant countries to explore and discover not just the cuisines, but also the cultures of the Spice Route, according to a release here.

The inauguration was attended by Alphonsus Stoelinga, Ambassador of Netherlands to India, Shigeru Aoyagi, Director and UNESCO Representative to Bhutan, India, Maldives,Nepal and Sri Lanka, Moe Chiba, Culture Head at UNESCO India and U V Jose, Kerala Tourism Director.
"Food is a part of culture and helps to connect people. The Dutch government welcomes this wonderful initiative and will support efforts to promote the heritage shared by the countries of the Spice Route," the Dutch Ambassador said. Noting that chefs are transmitters of culture, Aoyagi said "The Spice Route initiative celebrates not only our common legacy, but also our differences."

Jose thanked the chefs and dignitaries for being part of this unique event and said the culinary festival is a great beginning to the Spice Route initiative. "It is the first step to realising the true potential of Spice Route as a viable tourism offering for the state. Let us now take this forward through similar projects," he said.

Leading chefs from Egypt, Iran, Lebanon, Germany, Spain, Portugal, Thailand, Oman, Turkey, Qatar, Netherlands, France, Malaysia, Italy and Japan poured their cooking talents into three dishes -–an entrée, main course and dessert-–within the three-and-half hour allotted period.

With all-star judges-–noted chefs Vijay Nagpal, Debraj Bhaumik and Montu Saini,executive chef to the President–-doing the rounds, teams had to pull out all the stops to stand out.

The first place team gets a 15-night holiday voucher, second prize is a 10-night holiday voucher and third, a seven night holiday voucher. Winning teams will all receive two airline return tickets, a memento and certificate for each member.

The Turkish team first tabled their appetiser-–an Ottoman Almond Soup-–setting off a chain reaction of raised hands and shouts from contestants to draw the judges' attention.

The question of who will come out on top will be known at an award ceremony ahead of valedictory function tomorrow. Before that, the finals of 'Kerala Chef' competition-–an initiative to promote local culinary flavours and talent--will round out the morning's proceedings.


(This story has not been edited by NDTV staff and is auto-generated from a syndicated feed.)


If the old adage about too many