Most people who are health-conscious will have makhanas stocked in their houses. Also called fox nuts or lotus seeds, they are the go-to alternative for a weight-loss diet. Makhanas are popular for being rich in protein. Not to forget, they are absolutely gluten-free. They serve as a healthy snack option for those suffering from diabetes as well. So, adding makhanas to your daily diet can be hugely beneficial. However, instead of popping salted makhanas, you make sumptuous dishes out of it. Here are five tasty recipes using makhanas that would help you stay fit and satiate your taste buds as well.
Here Are 5 Delicious Makhana Recipes To Make
1. Makhana Kheer


The goodness of makhana is laced with the richness of dry fruits and milk. The sweet side dish can be served on festive occasions and during Navaratri fast. The dessert gets its flavour from roasted makhanas, rock salt, cardamom and ghee. Add loads of dry fruits like cashew nuts and pistachio. You can serve it either hot or cold. Click here for the recipe.
2. Makhana Chops


This can be a wonderful tea-time snack. The fried chops require puffed makhanas, boiled arbi, chillies and rock salt. The chops are shallow fried in ghee and served hot with cooling mint chutney. Here's the recipe.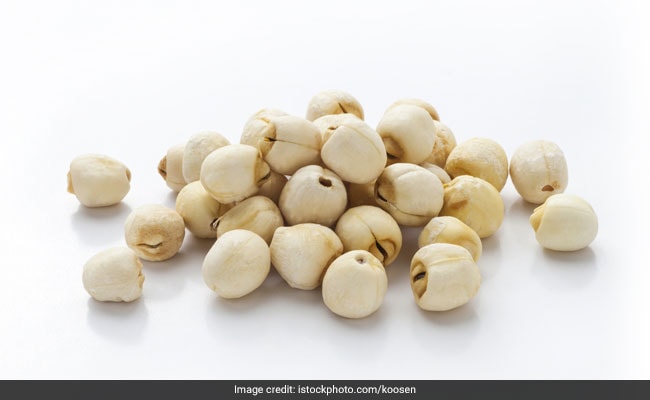 3. Kaju Makhana Lajawab


Here's a creamy dish every makhana lover should definitely try out. The dish tastes heavenly, thanks to the inclusion of cashew nuts, desiccated coconut, chillies and ghee-laden makhanas. The mouth-watering preparation should be served hot. Click here for the recipe.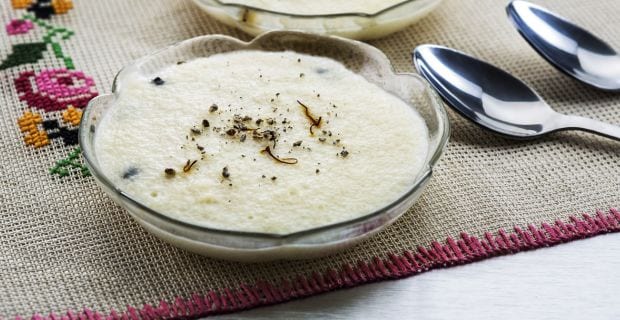 4. Low-Cal Roasted Chilli Makhana


For all those who do not have much time to rustle up new dishes, check this quick snack instead. The healthy and spicy makhana snack recipe is perfect for those who are looking for low-calorie food. You make this yummy snack in under 10 minutes. Chilli flakes, olive oil, jeera and salt are the key ingredients. Here's the recipe.


5. Makhana Milkshake


If you're tired of regular milkshakes, have this high-in-protein makhana drink. It has added benefits of dry fruits and the divine taste of honey. Makhanas give this wholesome drink a healthy makeover. Click here for the recipe.


These were some of the amazing ways to make the best use of nutritious makhanas. Do not let the foodie in you miss out on the delectableness of these dishes.