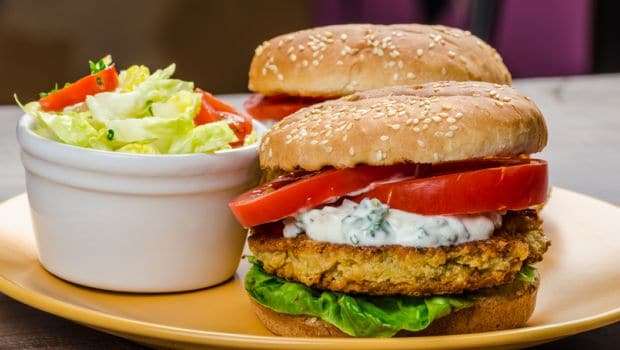 burgers can turn the worst of our days around. Tall and greasy or light and lip-smacking, burgers in any form or size rarely disappoint. While savouring the lovely snack we often forget to give them their due. With the rise of industrial revolution and faster work-ethic, 'meals' no longer had the luxury of time to be enjoyed in their erstwhile indulgent way, and in came the pacier likes of burgers and sandwiches- Easy, fast and delicious. Well, we always knew burgers had it in them to be true saviours!

We have enlisted the best places in Delhi, to grab the best burgers in town. Have a look

1. Carls Jr.

Carl's Jr. extensive range of burgers has found loyal fans across the country and Delhi is no different. Try their crispy Mexican burger which is stuffed with tender veggie patty and a layer of jalepenos, onions, tomato, lettuce, cheese and mayonnaise. The meat lovers must try their ever-so-greasy and delightful 'Mutton Famous Star', 'Mexican Pepper Chicken' and Tandoori Pepper Chicken burger and slurp away to glory. Where: Back Wing, Southern Park, Select Citywalk Mall, Saket, New Delhi
Cost For Two: ₹450



2. Big Yellow Door

When it's BYD, you know one thing for sure, that you have stepped foot in the heaven of cheese. The ultimate adda of the college-going youth of Delhi University, BYD is taking standards of cheesy goodness to an all-time high with its 'BYD Cheese Bomb Burger'. The double patty chicken burger dripping with never-ending cheese is a true explosion of flavours. The wholesome burger served with crispy French fries is one mighty indulgence we can never say no to. For those looking for a comparatively lighter variant can also try their 'Juicy Burger', consisting of Potato/Chicken Jalepeno patty with cheese and mayonnaise. You can even go for their 'Lebanese Burger' with special chickpea patty and Lebanese spices.

Where:2521, 2nd Floor, Kingsway Camp, Hudson Lane, Delhi-110007
Cost For Two: INR 500




3. Chilis Grill and Bar

Bringing the authentic Mexican flavours to the capital, Chili's has become a pit-stop for all foodies who love their food authentic and bursting with flavours. Chili's crafted burger, grilled to perfection, made with freshest of ingredients is a treat to the senses. Try their 'Ultimate Bacon Burger', where the tenderloin patty is generously topped with strips of smoked bacon, cheddar, mayo and lettuce. It is a wholesome delight which you must treat yourself with right away.

Where:3rd Floor, Ambience Mall, Nelson Madela Road, Vasant Kunj, New Delhi
Cost For Two: INR 600





4. Hard Rock Cafe

When it's Hard Rock, you know there is nothing short of legendry at this place right? The spectacular burgers are evidence. Tall, greasy and oh-so-succulent, Hard Rock burgers stay with you for much longer after you have left the place. We recommend the Original Legendary Burger: Roasted buns enveloping smoked bacon, cheddar cheese, golden fried onion ring, lettuce and tomato, this mighty treat is not for the faint-hearted. Another steller attraction that we personally love is the Hard Rock Veggie Burger, for its star contents. A rich patty made of vegetables and eclectic spices, topped with cheese in company of grilled fresh zucchini, yellow squash and oodles of mayonnaise.


Where:M-110, 1st Floor, DLF Place Mall, Saket, New Delhi
Cost For Two: INR 1000




5. High on Burgers

Offering some of the most delicious and pocket-friendly burgers in town, High on Burgers has garnered quite a fan following in just 4-5 years of its establishment for its low-fuss, light and lip-smacking burgers. You must try their double chicken sausage (extra cheese) burger, and aloo-tikki burger. Smeared in oodles of mayo, cheese and sliced onions, the burgers are served with mustard sauce and the regular tomato ketchup. You also have the add-on options of Smokey grilled sauce, cheesy sauce, salsa sauce, 'For that extra yumm touch', in a minimal additional cost of Rupees 5. Isn't that great news!

Where:D-1, Shop 3, Near Blind School, Amar Colony, New Delhi
Cost For Two: INR 250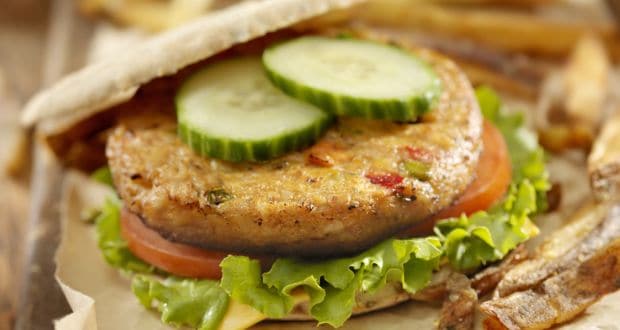 6. Cafeteria and Co.

The Beyonce Burger at Cafeteria Co. packs all the elements that make it an ultimate crowd-puller, much like Beyonce herself. The deliciously hot burger, holding the juicy and spicy chicken patty, sitting on top of romaine lettuce and an array of eclectic sauces is every foodie's dream come true. The lamb lovers can try the ever-so-delightful 'Lebron James' burger, made of lovely minced lamb patty and lip-smacking Arizona cheese dressing. There, there, we see you slurping already!

Where:293, Near Moti Bagh, Satyaniketan, New Delhi
Cost For Two: INR 500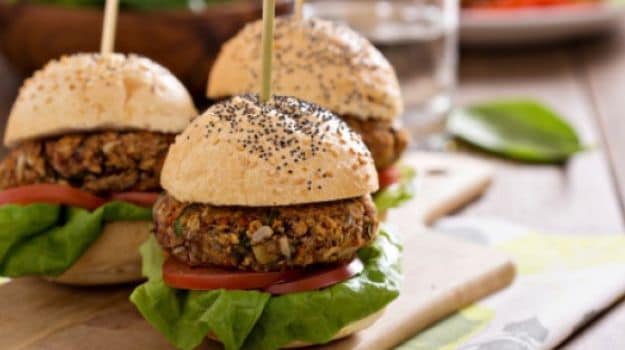 7. Depot48


It's raining burgers at Depot48. Loaded and lip-smacking, Depot48 boasts of some of the most interesting burgers in town with a whopping 14 kinds of burgers! From the street style Mumbaiyya Vada pav burger to the Calcutta cultlet burger. The healthy Falafel burger, Jackfruit burger, Mushroom and Quinoa burger. Or the classic the Chicken, Bacon and Lamb burgers, Depot48 is sure to leave you spoilt for choice. Let the binging begin!

Where: N 3, Level 2, N Block Market, Greater Kailash (GK) 1, New Delhi
Cost for two: INR 1200





Grab all your friends and head to these places for the most delightful burger experience! You would love every bit of it!



Who doesn't love burgers? Cushioned in the lovely embrace of fresh buns, the lovely patty, grilled to perfection, smeared in a range of sauces, pickles and cheese,
About Sushmita SenguptaSharing a strong penchant for food, Sushmita loves all things good, cheesy and greasy. Her other favourite pastime activities other than discussing food includes, reading, watching movies and binge-watching TV shows.