Image credit:
www.alinearestaurant.com
Dying to travel the world? One of the best ways to experience different cultures is through food. Food consumption varies from culture to culture and each experience is different than the other, but it is also what unifies every food lover globally. Whether you're craving Asian zings, Latin aromas or some exotic Brazilian cuisine these chefs are your gateway to global cuisine.
1. Alex Atala (Brazil)Alex Atala, is a Brazilian chef who runs the restaurant D.O.M. in Sao Paulo. D.O.M. was rated the 4th best restaurant in the world by the S.Pellegrino World's 50 Best Restaurants, published by Restaurant magazine. His establishment also holds the title of "Acqua Panna Best Restaurant" in South America. He's known for transforming traditional Brazilian dishes, adapting French and Italian culinary techniques to native Brazilian ingredients.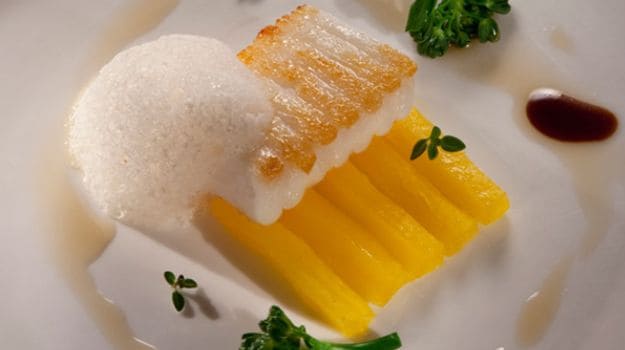 Skate with ''manteiga de garrafa'' (Brazilian butter), lemon thyme, smoked baroa potato, broccoli and peanut foam
2. Ana Ros (Slovenia)
Ana Ros is a Slovenian chef who with her husband Valter owns guest house Hisa Franko. Ana's approach to the kitchen today is technical, almost scientific, with an emphasis on fresh ingredients with strong taste. Raw food is her favorite and she has a strong preference for the element of surprise: different textures (cold/warm, soft/hard); taste contrasts (bitter/sour; sweet/salty) and significant use of herbs and spices.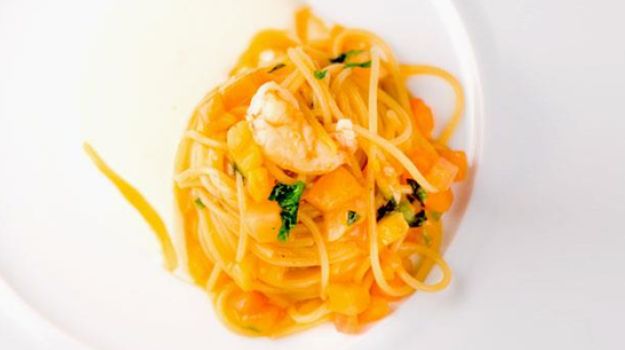 Spaghetti dei campi with Scampi, green tomato and fermented cottage cheese
3. Dominique Crenn (United States) San Francisco Michelin-starred Chef Dominique Crenn is the owner of Atelier Crenn, Petit Crenn. She has been named the World's Best Female Chef 2016. Crenn is a passionate advocate of using organic, sustainable local produce and ingredients in her food.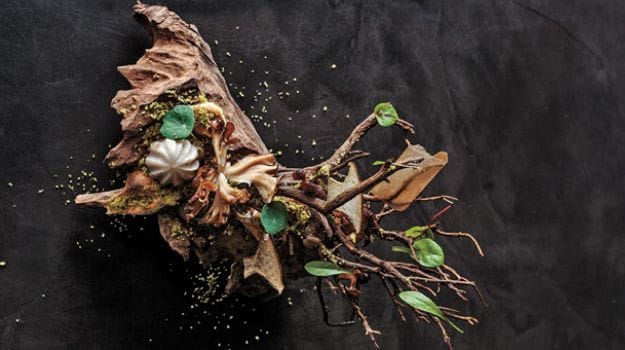 Walk in the forest: burnt pine meringue, pumpernickel soil, mushrooms and herbs sprouting up and crunchy hazelnuts like rocks underfoot
4. Enrique Olvera (Mexico) Enrique Olvera is a Mexican Chef who trained at the Culinary Institute of America. He is the owner of Pujol, a Mexican restaurant named by Wall Street Journal as the best in Mexico City and ranked 17th best restaurant in the world by Restaurant magazine in 2013. Since the opening of Pujol Olvera has also opened Eno, a coffee shop and gourmet store chain and in New York the celebrated restaurant Cosme.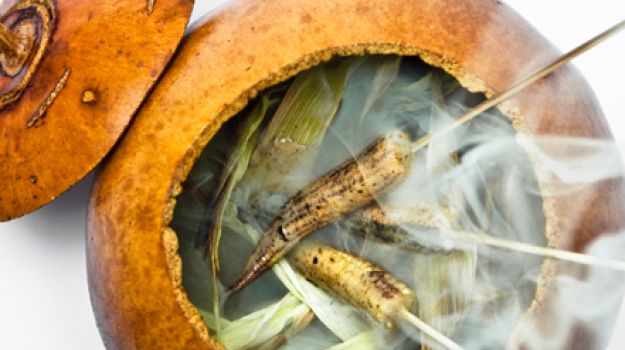 Smoked Baby Corn with Coffee Mayonnaise and Ant Powder at Pujol5. Gaggan Anand (Thailand)Gaggan Anand (born in Kolkata, India) is an Indian chef and the owner and executive chef of the progressive Indian restaurant Gaggan in Bangkok. The restaurant has repeatedly placed on the Restaurant S.Pellegrino World's 50 Best Restaurants list. In 2014 it ranked 17th in the global rankings and in 2015 it was ranked as the magazine's best restaurant in Asia and 10th in the world.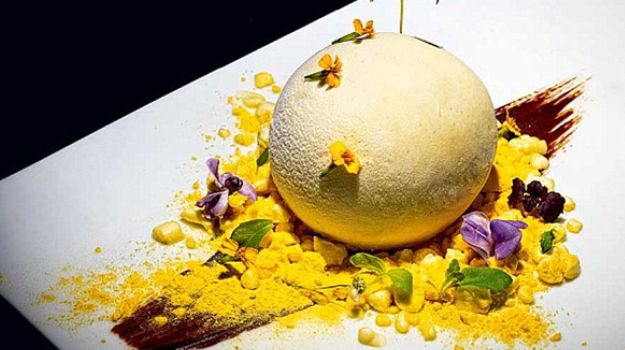 Chef Gagan's Signature Dessert
6. Grant Achatz (United States)Grant Achatz is an American chef and restaurateur often identified as one of the leaders in molecular gastronomy or progressive cuisine. His Chicago restaurant Alinea has won numerous accolades, and Achatz himself has won numerous awards from prominent culinary institutions and publications including the "Rising Star Chef of the Year Award" for 2003, "Best Chef in the United States" for 2008, and a 2012 "Who's Who Inductee" from the James Beard Foundation.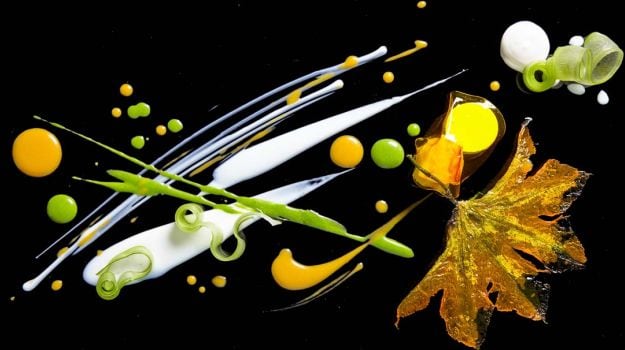 Dungeness Crab, Squash Blossom, Cardamom, Saffron; Image credit: www.alinearestaurant.com
Disclaimer:
The opinions expressed within this article are the personal opinions of the author. NDTV is not responsible for the accuracy, completeness, suitability, or validity of any information on this article. All information is provided on an as-is basis. The information, facts or opinions appearing in the article do not reflect the views of NDTV and NDTV does not assume any responsibility or liability for the same.