Food lovers are often the best people. All they need is their favorite flavored coffee, some scrumptious breakfast to start the day with, a lunch which is delectable and filing, and a dinner that is able to make up for all the hardships of the day. That's all. The answer to almost everything in their life is food and with good reason. Life gets a little too much sometimes, and a bit of palette pleasure is the easiest way to make it seem like everything is okay.
But there are some things that food lovers get to hear on a daily basis that gets to their nerves. Here are just some of the things that foodies are tired of hearing:
Pet hai ya kuaan?
This one's a classic mom dialogue. You're just about to take the first bite of your third stuffed paratha and your mother will loudly wonder if you have a bottomless pit for a stomach. Well yes, maybe, mother! Is that something so bad?
Zyada khaogi moti ho jaaogi!
While you ignore the appalling dimensions of your stomach and thighs and tuck in your fifth dahi vada, there will be someone always lurking around you to remind you of the need to forgo the fun of overeating and watch your weight. Well, maybe I'm happy just the way I look and feel no need to be a size zero! Ever thought about that?
Pet mein keedey hain?
Another one that your mom probably says to you all the time. You've just finished lunch and are about open a packet of crisps to enjoy with some tea as a post-lunch snack and pat comes your mother's stern warning about overeating, along with a suggestion that maybe your stomach has been infested by worms that are making you feel hungry all the time. First of all, mom, ew! Secondly, that's not how it works!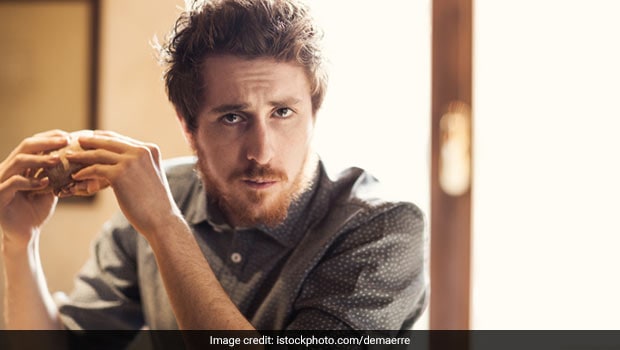 Butter or plain roti?
We get to hear this unnecessary question in restaurants all the time. For future reference, we're making it clear- it's ALWAYS butter roti. Plain roti is a blot on the name of the Indian bread. Honestly, why do people bother asking us such stupid questions? Doobara matt poochhna!
You're hungry? Didn't you JUST eat?
Oh the annoyance caused by this question! It's usually the ones who're 'on diet' or who are 'watching their weight' who pose this oh-so-intelligent question. First of all, full marks for your observation skills. Secondly, Goodbye!
The lives of foodies are full of such vexatious moments. The next time you get to hear any of these things, we advise you to just say, 'Eat and let eat, bro!' and walk away.
About Sakshita KhoslaSakshita loves the finer things in life including food, books and coffee, and is motivated by self-indulgence and her love for words. When not writing, she can be found huddled in the corner of a cosy cafe with a good book, caffeine and her own thoughts for company.