Nobody knows why we crave more sweets during winter. It could be to find some comfort in the sugary goodness of desserts in the chilly weather or to get a sugar high amid the gloomy, short days. However, the irony of the situation is that the more we want to eat sweet treats, the less we want to make any effort in the kitchen. As the winter progresses, we become lazier and lazier. Only if you could rustle up your favourite desserts in a jiffy, right? Guess what! We heard your prayers and fetched just the quick dessert recipes you need in winter. Yes, you can make some mouth-watering desserts at home without putting too much time into it. All you need are some smart recipes to help you do it.

Here is a list of some yummy dessert recipes with loads of sweetness; and you can whip them in under 30 minutes!

7 Quick Winter Desserts:

1. Quick Brownie Recipe
In all of 2 minutes, you can get a delightful brownie, which is eggless but full of flavours. You guessed it right, with just a handful of ingredients; you can make this brownie in a microwave. Click here for the full recipe.

2. 3-Minute Chocolate Cake
A cake in 3 minutes - hard to believe? You'll only believe it after you make it yourself. Chocolate cake is perfect to fight away the winter blues. Click here for the full recipe.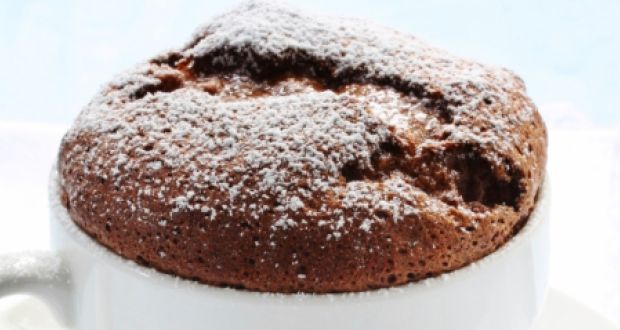 Chocolate Cake

3. Instant Coconut Barfi
All you need are coconut, sugar, ghee and khoya, and you can make the traditional Indian sweet in all 20 minutes. Click here for the full recipe.

4. Mug Cake
This is for midnight sweet cravings when you just need a small portion to satiate your own tummy. Make a cake in your mug in 5 minutes and curl back in your blanket to enjoy it. Click here for the full recipe.

5. Choco-Elaichi Peda
Since chocolate is a must in winter, make this fusion choco-elaichi peda in all 15 minutes and enjoy your favourite mushy peda with chocolatey goodness. Click here for the full recipe.

6. Dates Barfi
Barfi is an all-time hit with Indian sweets fans. Since winter is here, add nutrient-dense dates to this quick recipe to make it sweeter and healthier. Click here for the full recipe.


Dates Barfi

7. Bread Gulab Jamun
We don't know anyone who doesn't like a steaming gulab jamun, especially in winter. This gulab jamun made with bread, malai and milk powder makes for an easier and quicker recipe you wouldn't want to miss. Click here for the full recipe.

Hurry! Make these quick desserts without wasting any time and use the rest of the time saved cosying up in your bed or couch.
About Neha GroverLove for reading roused her writing instincts. Neha is guilty of having a deep-set fixation with anything caffeinated. When she is not pouring out her nest of thoughts onto the screen, you can see her reading while sipping on coffee.