How wonderfully do eggs fit in our fast-paced lives, be it as breakfast or a dinner, the versatility of eggs can meet all culinary requirements, oh-so-easily. Omelette, sunny side up or scrambled you can have them in so many ways, and eggs just won't disappoint. One such widely loved egg delicacy across the globe is poached egg.Poached eggs are cooked by slipping them into a bath of gently simmering water. And the end result that you have is a smooth and silky white covering the golden yolk. Poached eggs may be one of the most liked egg preparations, but it also has a reputation of being difficult to perfect. Here are some handy tips to get a perfectly poached egg -

1. Take a fresh egg: The first ground rule to get perfectly poached eggs is using fresh eggs. Composition of aged eggs is not a good bet for poached eggs. It becomes more fluid. The fresher the egg, the better, as it'll poach tighter.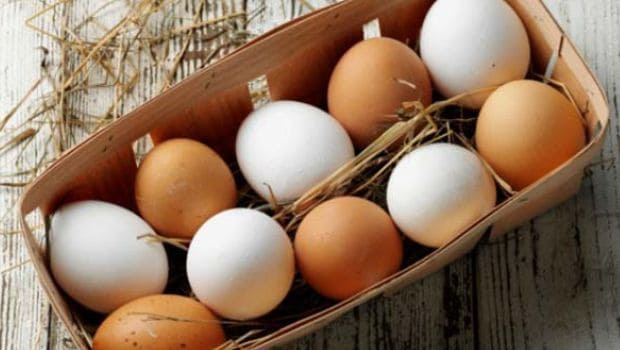 2. Temperature of water: Make sure you bring the saucepan with water to simmer. Don't have the water boiling too high. There is a chance of your eggs blowing apart.

3. Level of water: Make sure you don't have your saucepan filled too deeply with water. It should be no deeper than about 4cm, which is recommended for a perfectly poached egg.
4. Don't try to cook too many eggs at once: Take it slow, or there are chances of you ending up with messy and undone eggs. Once you master the skill, you can get bolder with the number of eggs in your pan.

5. How to break the egg: Gently break the eggs one by one into a cup. This way it is easier to slide them into the water, than breaking them open in the pan itself. Gently tip the cup near the water's surface and leave them to cook.



6. Toppings: Add the toppings once the egg has set in well and scatter them before folding.

7. Use a small non-stick pan for best results: Omelettes cooked in Non-stick pans give best result. Cook them on medium heat. Also, keep the size of the pan in mind before starting. If the pan is too big, the omelette will cook too quickly and if it is too small it may cook only on the outside with a runny center. If you are using a small frying pan try not to use more than two eggs for each omelette.





8. How to perfectly place the omelette without breaking: Shake pan gently to loosen any egg or filling from edge, then slide omelet to edge of skillet. Holding skillet above warm plate, tip skillet so omelette slides onto plate. Keep warm in oven. Repeat with remaining margarine, egg mixture, and cheese.

9. Choose your ingredients wisely: Be wise in deciding upon the ingredients for the filling of the omelette; while we understand, you want to be as experimental and creative with your omelette, but try not to include too many ingredients as this will make the omelette hard to fold. Cheese, herbs, chives , salsa and bacon, sausages is often some of the most favoured ingredients for savoury omelettes. Stewed apples or pears, mashed banana, chocolate hazelnut spread, strawberry spreads are some of the popular picks for sweet omelettes.





Master the art of making the perfect omelette with these quick tips and play around with all the flavours, seasonings, toppings and stuffing. Happy cooking, Happy experimenting!




About Sushmita SenguptaSharing a strong penchant for food, Sushmita loves all things good, cheesy and greasy. Her other favourite pastime activities other than discussing food includes, reading, watching movies and binge-watching TV shows.