Eggs make a recurrent appearance in our everyday diet, especially in breakfast. Even those who avoid meats, may eat eggs for their protein fix. Eggs are a great food for a healthy diet, but on the downside, the contaminated lot may cause foodborne illnesses like diarrhea, vomiting and food poisoning. Food and Drug Administration (FDA) estimates that 79,000 cases of foodborne illness and 30 deaths each year are caused by eating eggs contaminated with Salmonella bacteria. The food regulatory body also suggests that not just rotten eggs, even fresh eggs with uncracked shells may contain the bacteria.


So, how can you preclude consuming contaminated eggs?
FDA laid out some Dos and Don'ts for buying, storing, cooking and eating eggs and egg-based foods.

Safety Tips For Buying Eggs:
Pick eggs stored in a refrigerated space only. Always check if they are broken before buying.
Keep the eggs immediately in the refrigerator at a temperature of 40 degree F or below. Also, leave the eggs in their original packaging carton and try to consume them within 3 weeks of purchase.
(Also Read: WHO Shares 5 Keys To Safer Food Consumption)
Safety Tips For Storing Eggs:
Consume hard-cooked eggs within one week of cooking. You should not freeze eggs in their shells. If you still want to freeze them for later use, whisk egg whites and yolks together and then freeze the egg mixture. However, just egg whites can be safely frozen. Remember to use frozen eggs within one year.
If you are refrigerating cooked egg meals, make sure to finish them within 3-4 days.
Safety Tips For Cooking Eggs:
Always wash hands, utensils, equipment, and work surfaces with hot, soapy water before and after they come in contact with raw eggs.
Make sure that the eggs are completely cooked (both white part and yolk).
Ideally, egg-based dishes should be cooked to the temperature of 160 degree F.
If your recipe requires the use of raw eggs: salads, sauce, poach etc., use shell eggs or pasteurised eggs that are treated beforehand to kill the bacteria.
(Also Read: Is it Safe to Consume Raw Eggs? Experts Reveal)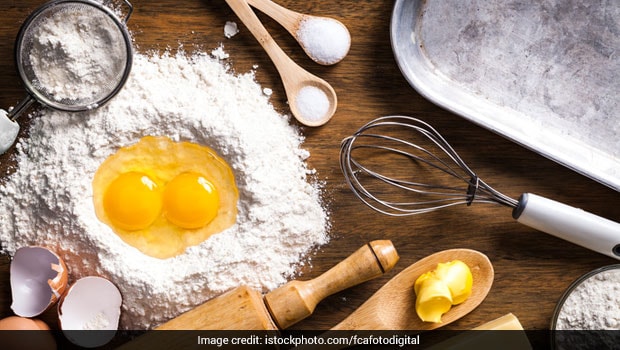 Wash hands, utensils, equipment, and work surfaces after they come in contact with raw eggs.
Safety Tips For Eating Eggs:
Serve boiled, fried eggs and egg-based dishes immediately after cooking. If storing in refrigerator, reheat to 165degree F before eating.
Don't leave cooked eggs or meals with eggs out in the room temperature for more than 2 hours. Bacteria can breed quickly at warm temperatures (between 40 degree F and 140 degree F). Place cold egg dishes on ice or in cooler if you have to leave them out for more than two hours.
If packing eggs for lunch box, place a small frozen gel pack or a frozen juice box alongside the meal.
Protect yourself and your family by following these expert tips for safe handling of eggs.
About Neha GroverLove for reading roused her writing instincts. Neha is guilty of having a deep-set fixation with anything caffeinated. When she is not pouring out her nest of thoughts onto the screen, you can see her reading while sipping on coffee.