The season of mango is at its peak and our fruit baskets are loaded with this juicy, aromatic and delicious fruit - both raw and ripe. While we love relishing the ripe ones as is, the raw mangoes are sneaked into our dal, drink and most importantly achar. The very idea of aam ka achar takes us back to our childhood. Remember those frequent trips to the kitchen to steal a handful of achar from mother's and grandmother's pickle jar? Tangy mango slices, sundried with oil and masalas - aam ka achar spells indulgence. Pair achars and chutneys with rice, roti or paratha, they make our meal taste just better. This is why pickle holds a firm position in every regional cuisine and plays a significant role in defining the food culture of the country. But what fascinates us the most is its versatility. If you explore, you will find aam ka achar or aam ki chutney taste different in every household. Pickling follows no strict recipe; in fact, every household has its own achar recipe that is passed on through generations. We have listed 5 such delicious achar and chutney recipes here that will make you fall for raw mango (kacchi kairi) yet again. Take a look.
Here Are 5 Of Our Favourite Achar And Chutney Recipes That Tug At Heartstrings:
1. Aam Ka Chunda:


A popular achar recipe in Gujarat, aam ka chunda is basically grated mango, mixed with sugar, spices and mustard oil. Unlike any regular achar, it has a liquid-y texture that goes well with thepla, paratha et al. Click here for the recipe.
2. Aam Ki Launji:


Much like aam ka chunda, this recipe also has a liquid-y texture. But here, the mangoes are cut into pieces, instead of grating them. This recipe also includes panchphoron (Bengali 5 spice-mix) that adds a rich flavour to the chutney. Take a look at the recipe.
3. Aam Ka Meetha Achar:


The ones who like adding a sweet note to their meal, this recipe just fits your bill. Mango slices dunked in sugar syrup and achari masala and boiled until it turns soft- this chutney is best enjoyed at the end of a lavish. Click here for the recipe


4. Punjabi Mango Pickle:


This Punjabi-style aam ka achar includes all things flavourful and tugs at your heartstrings. Pair it with piping hot parathas, makkhan and dahi - and you get a delicious meal to devour. Find the recipe here.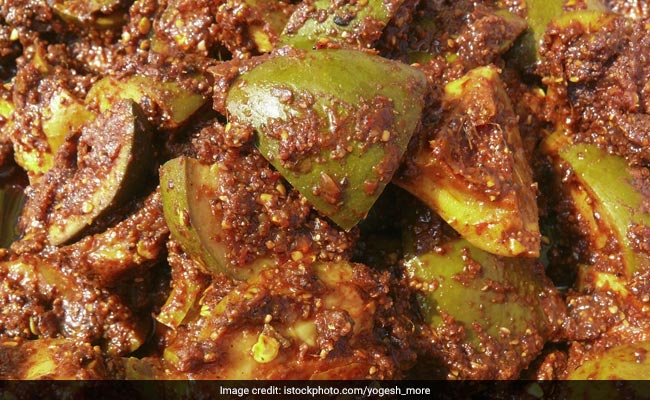 5. Instant Mango Pickle:


A traditional process of pickling can be tedious and time-taking. Hence, we often resort to store-bought pickles to skip the fuss completely. What if we tell you, we have a recipe that can help you prepare an achar in just 10 minutes? You heard us. We bring you an instant achar recipe for a quick fix to your cravings. Click here for the recipe.


Take a look at the recipes and let us know which one you would want to try first.