The very mention of milk powder brings back memories of relishing a spoonful straight from the tinned boxes. Or those railway journeys, when as kids we would eagerly wait for tea-time because along with the beverages came those little sachets of milk powder.Many people are not fond of raw milk, but the fluffy milk powder is a temptation hard to resist. Sweet and creamy, it continues to be a favoured option to satisfy sudden sugar carvings. But more than that, it is the quickest and easiest option for your much needed milk fix. There's no need to worry about boiling the milk before consuming or refrigerating it to prevent spoilage. Just add a large spoonful of milk powder in a glass of warm water, stir well and it's ready.
(Milk Compound Keeps You Slim Despite Lazy Lifestyle)
In today's times, it has become an important part of household needs, from being used as a whitener for tea and coffee to being used as an ingredient while cooking. It is easy to store, offers value for money and is packed with essential nutrients.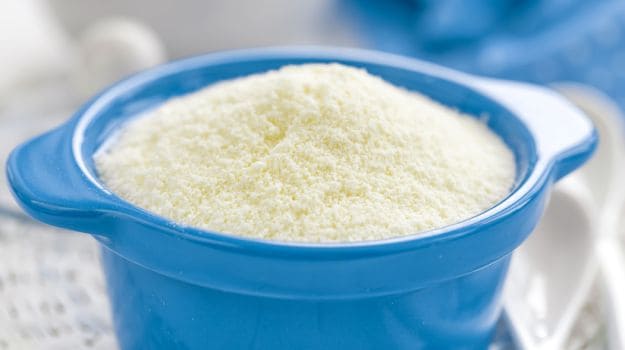 What is Milk Powder?
Raw milk roughly comprises 87.3 per cent water, 3.9 per cent milk fats and 8.8 per cent non-fat milk solids (protein, milk sugar, minerals, etc.). To obtain milk powder, raw milk is evaporated till it leaves behind milk solids minus the moisture content. In short, milk powder is evaporated milk, which is further condensed and processed. During the evaporation process, milk is also pasteurized under controlled temperatures to ward off any bacterial growth.Similar to raw milk, powdered milk is loaded with nutrients; it is a good source of essential minerals and vitamins such as magnesium, calcium, zinc, potassium as well as vitamins A, D, E and K. During the evaporation process, it is ensured that these beneficial nutrients are not lost. Milk powder also meets your daily dose of other important nutritional elements such as amino acids and antioxidants which are responsible for a number of functions such as cellular growth, stimulating the body's immune system, aiding in blood clotting, calcium absorption and so on.
(10 Best Milk Recipes
)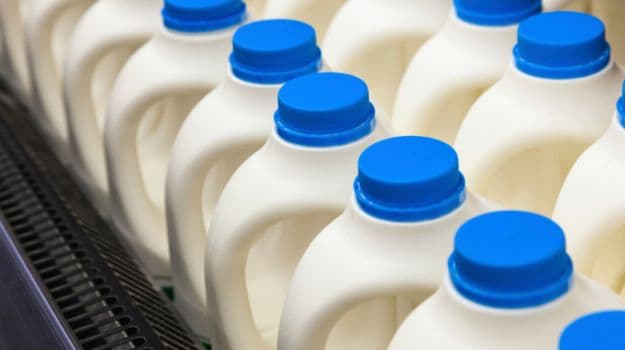 (Raw Milk Versus Pasteurized Milk, Which One Should You Pick?)
Can I Substitute Regular Milk with the Powdered Version?Powdered milk serves as a viable and feasible alternative to regular pasteurized milk; however there are a few things one needs to keep in mind before switching to the powdered version.
- Powdered versions have almost similar nutritional profile as regular milk except the fact that the latter scores slightly better on flavour, aroma and some of the essential nutrients like phosphorous, selenium and B-complex vitamins. In case you are planning to opt for powdered milk, make sure that it is enriched and fortified with essential minerals and nutrients.(14 Recipe Ideas for Leftover Milk)
- A Delhi based nutritionist and weight management expert, Dr. Gargi Sharma points out at one of the disadvantages associated with powder milk consumption. According to her, "Many times, people are unable to strike a balance between the right proportion of milk powder and water. This could lead to nutritional deficiency and also compromises the nutritional efficacy of milk consumption in form of powder. As a nutritionist I won't recommend milk powder for long-term consumption. It can't be treated as a stand-alone meal replacement," concluded Dr. Gargi.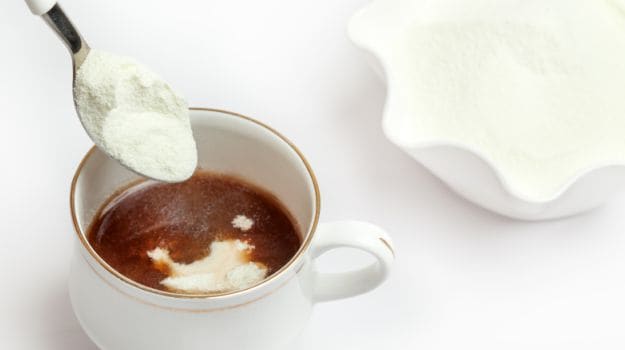 (Readers Recipe Swap: Milk)
- However, Dr. Ritika Samaddar of Max Healthcare Saket, New Delhi, stresses on the fact that "The back of the pack clearly states how much of powder needs to be added with what amount of water to achieve your desired nutritional output. If one diligently follows the directions given at the back of the pack, milk powder consumption is as good as regular milk." She also cautions consumers, "In India, most milk powders contain added sugar which automatically increases the calorific value and is also not desirable for people with diabetes. In such a case, make sure that you opt for a brand that doesn't mention 'added sugar'".All in all, powdered milk offers a convenient alternative to regular milk. However, as the experts have noted above, it is imperative that you chose the right product and consume it as per the nutritional directions mentioned on the pack – this is extremely crucial, especially when it is being fed to children.