Treating Depression: Omega 3 Supplements May Not Help Much
NDTV Food | Updated: July 13, 2017 12:26 IST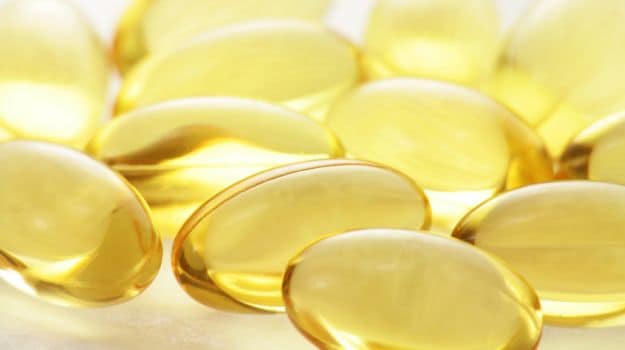 Omega 3 fatty acids play an important in the well-being of our body. They are what are known as essential fats, and play a vital role in building healthy cells and protecting us against heart disease, diabetes, age-related brain disease and mental illness. Omega 3 fatty acids have been widely promoted globally and are naturally found in fatty fish such as tuna, and some nuts and seeds. They are also readily available over-the-counter as supplements.

Some research had showed in the past that Omega 3 supplements could help in treating mental illness such as depression, as a healthy diet in necessary in such situations. However, a study done by the University of England states that as much as Omega 3 fatty acids are considered to be good for health, the supplements may not be of much help in treating major depressive disorders.

"At present, we just do not have enough high quality evidence to determine the effects of Omega 3 fatty acids as a treatment for major depressive disorder," said study lead author Katherine Appleton from Bournemouth University in England.

"It is important that people who suffer from depression are aware of this, so that they can make more informed choices about treatment," Appleton pointed out.
Adults with major depressive disorders are characterised by depressed mood or a lack of pleasure in previously enjoyed activities for at least two weeks, in the absence of any physical cause, that impact on everyday life. For the study, the researchers gathered together data from 26 randomised trials involving a total of 1,458 participants. The trials investigated the impact of giving an Omega 3 fatty acid supplement in a capsule form and compared it to a dummy pill. While people who were given Omega 3 fatty acids reported lower symptom scores than people with the dummy pill, the effect was insignificant.

"We found a small-to-modest positive effect of Omega 3 fatty acids compared to placebo, but the size of this effect is unlikely to be meaningful to people with depression, and we considered the evidence to be of low or very low quality," Appleton noted.

The study was published in Cochrane Library, a collection of databases in medicine and other healthcare specialties provided by London-based Cochrane and other organisations.

Inputs from IANS