I remember being pestered as a kid by my mother to eat a spoonful of chyawanprash during the cold winter months. She would constantly remind us all about the immunity boosting properties of chyawanprash and how it was the best way to keep our bodies warm. While most of us may have wanted to steer clear of this ayurvedic medicine because of its distinct taste and texture - now when I look back at list the ingredients present in it, the magical halo around chyawanprash seems totally deserving.
Chyawanprash is a time tested Ayurvedic formulation of herbs that help in building immunity, thereby protecting us from the many bacterial and viral infections. It is believed that 'Chyawan' was the name of the sage for whom this Ayurvedic formula was concocted to restore his youth and vitality, while 'Prash' translates literally to 'specially prepared food'. This formula can be consumed by just about anyone to benefit from its many healthy properties.
Chyawanprash is made using a variety of Ayurvedic herbs that are believed to be nourishing and healthy. The primary benefit of chyawanprash is to bolster the immune system and to support the body's natural ability to produce red blood cells. It is known to be particularly good for the lungs because it nourishes the mucous membranes and further helps to keep the respiratory passages clear. It is used as a tonic in winters, for further improving natural resistance and lends strength and energy to the body.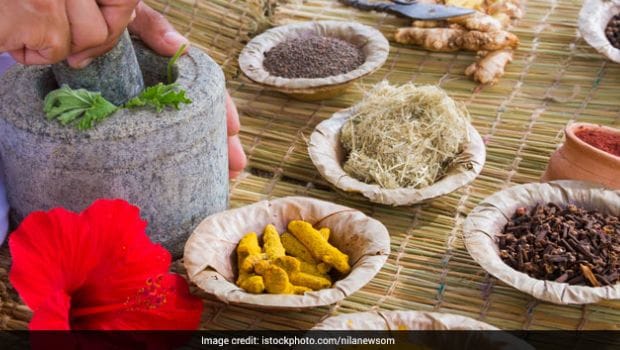 Tips to make a perfect chyawanprash at home-
Some people prefer the addition of Potassium Sorbate as it is a food preservative. But it is advised to not use it in a homemade chyawanprash.
You may add grated organic Jaggery instead of sugar.
Also if you have access to good quality silver or gold varq (leaf), from a reliable source, then you could apply it on the top of the Chyawanprash in order to get the added benefits of the same.
If you wish to enhance the taste of the formulation, add the organic honey along with the powders and mix thoroughly.
If you wish to prepare chyawanprash at home, here's a recipe by Culinary Expert and Food Blogger Chef Reetu Uday Kugaji that has ingredients that are easily available in the market.
Chyawanprash
Yield: 300 grams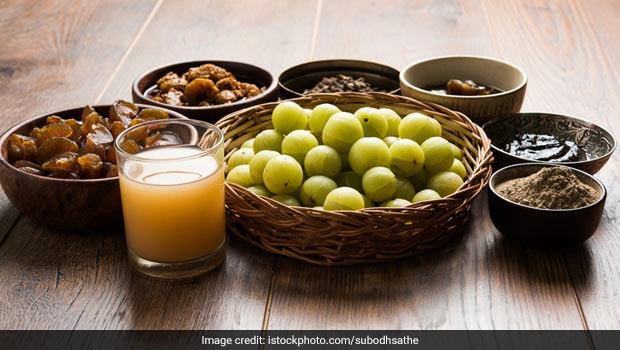 Chyawanprash is made using a variety of Ayurvedic herbs​

Ingredients
750 gm Indian Gooseberry
750 gm Sugar
85 gm Organic Honey
250 gm Homemade Clarified Butter
75ml Sesame Oil
The below mentioned ingredients must be in the powdered form:
Cardamom-25 gm.
Triphala-12 gm
Gulvel Satva ( Guduchi Satva)- 12 gm
Vanshalochan- 12 gm
Sandalwood-10 gm
Long Pepper-10 gm
Ginger, dry- 10 gm
Dashmool-05 gm
Bay leaves- 05 gm
Nutmeg- 05 gm
Cloves-05 gm
Chinese Cinnamon- 05 gm
Pepper- 05 gm
Prawal bhasma- 2.5 gm
Mrigashruga Bhasma-2.5 gm
Nagkesar (Cobras Saffron or Indian Rose Chestnut)- 2.5 gm
Method:
Mix all the powders in a glass bowl and set aside.
Wash the Indian Gooseberry and pat dry it completely.
Prick them with a fork.
Pressure cook them in water till 02 whistles.
De-seed them and prepare a very smooth paste. Set aside.
In a heavy bottomed pan / non-stick pan add clarified butter and oil and add sugar.
Add the Indian gooseberry paste and cook on a slow flame, till all the moisture in the mixture evaporates. Add the mixed powders to it .Mix well.
Switch off the flame and let the mixture cool completely
Add the organic honey. Mix thoroughly.
Transfer the prepared mixture in a sterilized and dry glass bottle.
Consume as and when required.
It is advised to consume chyawanprash in winters only, as most herbs present in the tonic are known to produce heat in the body; hence avoid having it in hot months.