In order to function effectively and efficiently on a regular basis, our body requires nutrient-dense diet. While it is okay to binge on junk food and trans-fats once in a while, you certainly cannot rely on them everyday. A well-balanced diet along with a consistent fitness regime can help us go a long way in keeping our body fit and running. A well-balanced diet comprises foods and drinks that are replete with nutrients. One of the most important nutrients required by our body for optimal functioning is calcium, deficiency of which is known as hypocalcaemia. Apart from supporting the skeletal structure, calcium is essential for blood vessel expansion and contraction, muscle contractions, etc. If you have been lately suffering from dental problems, skin inflammation, brittle nails, extreme fatigue, you must get yourself checked as you could be at a risk of developing calcium deficiency.

A major chunk of calcium gets deposited in our bones and teeth. When the body's calcium requirement is not fulfilled, it starts to borrow calcium stored in the bones, which further results to fragile bones or may even leads to bone loss over a period of time. A lot of people are always on the lookout for calcium foods to meet their daily calcium requirement. If you are also looking for dietary sources of calcium, then we're here to help.

Calcium Rich Foods: Dairy Products
Yogurt
Milk
Homemade White Butter
Cottage Cheese
Sour Cream
Soy Milk

Calcium Rich Foods: Fruits
Papaya
Grapefruit
Litchi
Kiwi
Oranges
Guava
Blackcurrants
Pineapples
Mulberries
Prunes

Calcium Rich Foods: Vegetables
Broccoli
Spinach
Celery
Brussels Sprouts
Beetroot
Kale
Cabbage
Cauliflower
Mustard Greens
Carrots
Bhindi
Zucchini
Asparagus
Cucumber
Sweet Potatoes
Radish
Lettuce

While there are various calcium foods available in the market, the top 3 sources are listed below. Not only are they extremely rich in calcium, but also in other essential vitamins and minerals. Including these foods in your daily diet would make your bone health strong and also boost the body's immunity levels.

Calcium Foods: Here Are Top 3 Calcium-Rich Foods That You Must Include In Your Diet

Dairy Products

One of the very first dairy products that comes to mind when we think of calcium is milk. According to the book, 'Healing Foods' by DK Publishing House, "Cow milk is a good source of protein and calcium, and is high in phosphorus and vitamin B12. Its calcium and vitamin D content helps the body burn calories more efficiently and maintain a steady weight." As per the United States Department of Agriculture (USDA) data, one glass serving of milk contains about 300 mg of calcium. Other calcium foods include cheese and yogurt. Parmesan cheese is said to have high amounts of calcium in it; however, it also has fat in it, so one has to practice moderation here. When consuming yogurt, opt for a low-fat version as it contains higher amounts of calcium than the regular one.
(Also Read: Eat These 7 Calcium-Rich Fruits To Ensure Healthy Bones And Teeth)

Figs

A lot of people are lactose intolerant. Because of this condition, they are unable to consume dairy products to get in their share of calcium. In this case, what actually come to help are non-dairy calcium foods. Figs or anjeer happen to be one of the best carriers of calcium. "Figs are a good source of calcium, with one serving providing 10 percent of the daily recommended amount. Calcium is important in promoting the health and growth of bones. The potassium content of figs also helps reduce calcium lose through urine, meaning the body is able to absorb more calcium," notes the book 'Healing Foods'.


(Also Read: Anjeer (Fig) For Weight Loss: How To Use This Fruit To Lose Weight)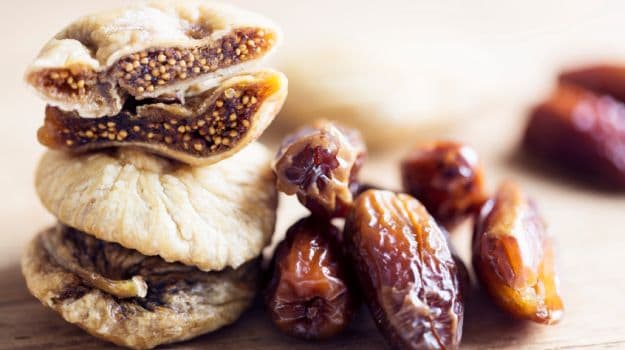 Chia Seeds

Another excellent source of calcium, chia seeds may look small but are quite nutrient-dense. These tiny seeds are now being used in a number of breakfast preparations. Thanks to their rich nutritional profile. Apart from calcium, chia seeds are also abundantly rich in iron, folate and soluble fibres. You can blend them in smoothies and shakes or even mix their powder-like form in whole wheat flour. In order to make the most of it, you may also add soaked chia seeds in yogurt, cereal or muffins.


Now, that we have given you an ultimate guide of calcium-rich foods, make them a part of your diet, but in moderation. Excess of anything is considered to be bad for the body and an overdose of these would only do more harm than good to your body. So, make wise choices and steer clear of calcium deficiency.

Disclaimer: This content including advice provides generic information only. It is in no way a substitute for qualified medical opinion. Always consult a specialist or your own doctor for more information. NDTV does not claim responsibility for this information.