The crunchy and tropical guava is one of the oldest fruits known to the mankind. Rich green rind, pinkish white flesh, guava has a delightful mild-sweet flavour. Scientifically known as Psidium guajava , guava is native to Mexico, Central America, and northern South America. However in 2011, India was the largest producer of guavas. Botanically speaking, guavas belong to the myrtle family. There are many related species of the flowering plant in the myrtle family, which are also classified as guavas, for instance pineapple guava (Acca sellowiana) which is native to the highlands of southern Brazil, eastern Paraguay, Uruguay, northern Argentina, and Colombia. In addition to being a flavoursome fruit, the crunchy wonder is profuse with essential nutrients. Guavas comprise vitamin C, which are known to do wonders for your skin and immunity. Vitamin A, folate, potassium are also found abundantly in guavas. According to Macrobiotic Nutritionist and Health practitioner Shilpa Arora, "guava is a low Glycaemic Index (GI) fruit and does not raise blood sugar levels. It is the best fruit for hormonal imbalances. Diabetics and heart patients can enjoy this nutrition-packed fruit." As per Dr. Manoj K. Ahuja, Sukhda Hospital, "guavas are also rich in manganese, which helps the body to absorb other key nutrients from the food that we eat. Other than this, guavas are rich in fibres which help facilitate smooth digestion. Fibre adds bulk to the stool, thereby aiding bowel regularity. (Also Read -
15 Amazing Guava Benefits: Heart Healthy, Weight Loss Friendly and More)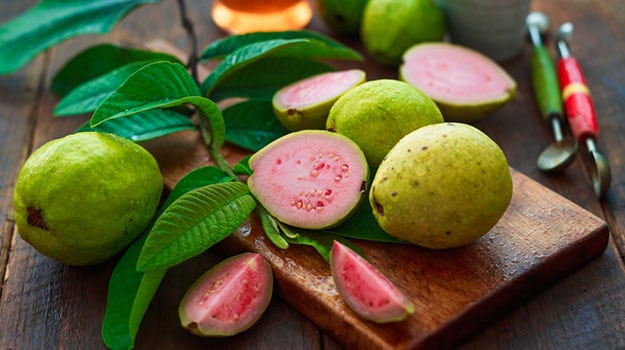 Guava is one of the oldest fruits known to mankind
Fibre
delays digestion, which helps induce the feeling of fullness and satiety. When you are full, you naturally refrain from bingeing into other high fattening foods, thus making way for effective and natural weight loss. Not just this, guavas are also pretty low in calories which could further help your weight loss goals.
How do low-calorie foods help weight loss?
Calorie
is a unit of measurement used to indicate the amount of energy released when the body breaks down (digests and absorbs) food. As the food breaks down and is digested, it releases calories. When it releases more calories than needed by the body as energy to sustain, the extra calories get stored as fat. As long as your body is using up all the calories released by the food you eat, you may be able to maintain your weight. Whenever there is an imbalance, which is when you tend to gain weight. Calories in guava make it an ideal fruit for those who are on a calorie restricted diet.(Also Read:
Guava Nutrition: Amazing Guava Nutrition Facts and Benefits You Must Know​
)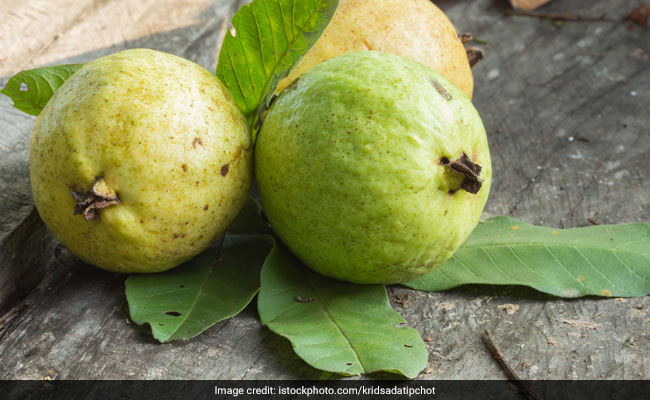 Ideal fruit for calorie restricted person
Calories in guava:
Being a low-energy dense fruit, guavas are low in calories. In other words, if you are taking a large serving size of guava, you will feel full and energised in very few calories. Here are the total calories in guava, depending upon their weight and serving size.1. Calories in guava : 100 gramsAccording to United States Department of Agriculture, 100 grams of guava has 68 calories.2. Calories in guava : 1 cup (about 165 grams)According to United States Department of Agriculture, a cup of raw guava has 112 calories.3. Calories in guava : 1 fruit, without refuse (55 gram)According to United States Department of Agriculture, one guava fruit has 37 calories.
Low calorie fruit guava could help you in your weight loss goals
How to use guavas in daily recipes?
If you ask nutritionists across, they are most likely to recommend eating the fruit alone, to make most of its fibre content. However, in our view, the versatility of the fruit commands experimenting and innovation. You can blend them into smoothies, salads or make lip-smacking chutneys and relish using its unique flavour. Here are some recipes you can try at home using guavas as the star ingredient.
Guava Chutney
It is sweet, it is tangy and oh-so delectable. Made by blending the goodness of chopped guavas,
lemon
juice, green chillies, ginger and coriander leaves, this guava chutney by Chef Niru Gupta is a treasure trove of flavours. You can read and follow the
easy recipe
here.
Guava Milkshake
Have some guavas that are not firm anymore? Don't toss them away; you can use them to make yourself a delicious guava milkshake. You would need two guavas (chopped). Put the guava bits in a blender; add milk and a tablespoon of sugar if you want. Blend for few minutes until it is smooth. Add ice cubes and blend again. Pour the milkshake in a glass and drink up.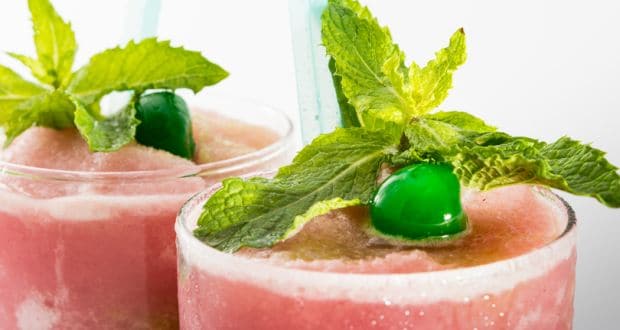 Guava Milkshake
Guava salad
Grab hold of some freshly chopped guavas; mix them up with diced apple, and pomegranate arils and any fruit of your choice. Your delicious guava fruit salad is ready!
Guava is packed with nutrients and has a low-calorie count; however, that does not mean you go overboard with it. Moderation is the key. If you are on a specific calorie plan, do consult your dietician or nutritionist of your recommended daily guava intake.
About Sushmita SenguptaSharing a strong penchant for food, Sushmita loves all things good, cheesy and greasy. Her other favourite pastime activities other than discussing food includes, reading, watching movies and binge-watching TV shows.