Waking up to a pile of freshly made pancakes with a generous drizzle of maple syrup and plump blueberries on top, devouring a slice of creamy cheesecake baked to perfection, or digging into scrumptious hot dogs oozing with lip-smacking sauces - these delicious American classics have ruled the hearts of millions across the States and the globe too. Undeniably, American cuisine has formed a significant part of the global food scene, with food enthusiasts near and far getting hooked to these delicious dishes. While the health conscious may be skeptical, no one can deny the feeling of complete satisfaction that comes about post an all-American meal.(
10 Favorite American Foods of All Time
)
However, the American food scene is anything but 'junk'. From upscale Michelin-starred restaurants to small neighbourhood eateries, you can sample myriad cuisines and marvellous dishes. Of course, we have the culinary masters to thank for making America such a bustling gastronomic hub, where every meal is a memorable experience. The top chefs of America are known for their innovative style and path-breaking culinary techniques. Stepping out of their comfort zones, they have added their own takes to different global cuisines. From Mario Batali and his homemade sauce dripping Italian wonders to the exemplary Thomas Keller and his royal take on seafood, these chefs have taken their followers by a storm.
(Seafood is Latest Craze of Kolkata Foodies)
Let's take a look at their fascinating life stories along with their iconic dishes that are devoured across the globe. Knowing what inspired them and how they came on top of the league, might awaken your food dream or goals!
Mario Batali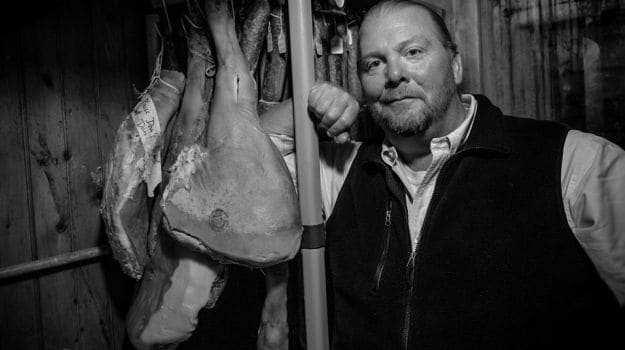 Image Credits: Facebook/MarioBatali
Critically acclaimed chef, restaurateur, award-winning author, and television personality, Mario Batali is arguably one of the most recognized and respected American chefs. Inspired by his travels, Mario brought back his own take on Italian food that pays tribute to traditional Italian home cooking in a distinct modern way. This passion and respect for all of great flavours and traditions of Italian cooking combined with an insatiable desire to experience and experiment is the root of his success. And this magical combination of passion, education and personality shines through in his homemade, all natural pasta sauces. Mario worked for months on testing and re-testing sauces and developing perfect flavour profiles that are as delicious as they are authentic.
His signature dish is Bucatini all'Amatriciana, a simple yet brilliant version of the classic Spaghetti Bolognese made by tossing long, hollow pasta strands with house-cured guanciale (pork jowl) and a spicy house-made tomato sauce. All his sauces retain the remarkable combination of the rustic old-world deliciousness he learned in Northern Italy so many years ago, along with the hallmark of great Italian food: fresh ingredients paired with flavour sensibility. His easy recipes and use of simple ingredients have broken the myth of cooking being rocket science. Who knew a simple dish of pasta could be made to taste heavenly?
(10 Best Italian Pasta Recipes)
Alice Waters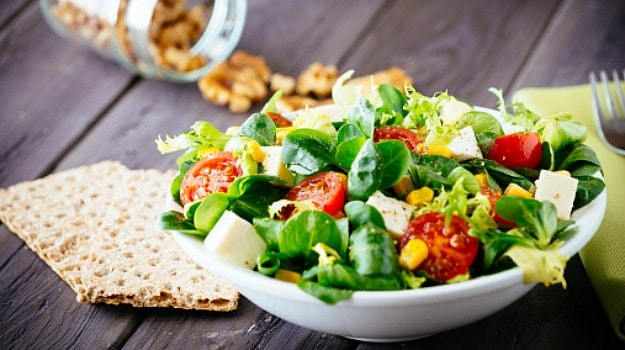 Alice Waters, chef, author, and the proprietor of Chez Panisse, is an American pioneer of a culinary philosophy that maintains that cooking should be based on the finest and freshest seasonal ingredients that are produced sustainably and locally. She is a passionate advocate for a food economy that is "good, clean, and fair." Over the course of nearly forty years, her restaurant has helped create a community of scores of local farmers and ranchers whose dedication to sustainable agriculture assures the restaurant a steady supply of fresh and pure ingredients.
Her take on fresh salads inspired thousands all over the world to cook with natural and organic produce. She believed in keeping her food 'alive'. Her iconic 'Baked Goat Cheese with Garden Lettuce' has been winning hearts ever since. Though salads with goat cheese and crumbs are somewhat of a cliché today, the one made by her are still a timeless classic. Back then American were unfamiliar the French- style goat cheese and baby lettuces came as a rare yet delicious shock to those raised on lettuce and iceberg.
(Lettuce Wrapped Cottage Cheese)
Thomas Keller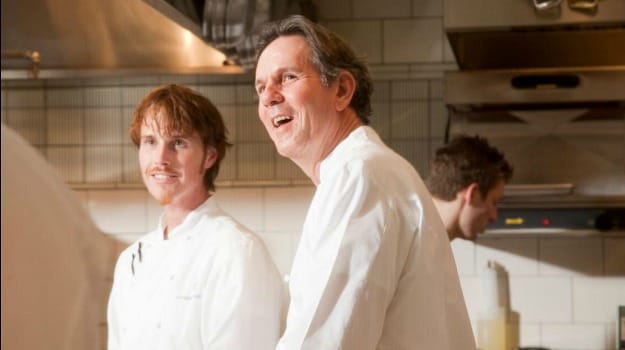 Image credits: Facebook/ThomasKeller
Thomas Keller is America's most prized cook, restaurateur and cook book writer. He is the only American chef to have been awarded simultaneous three-star Michelin ratings for two different restaurants owned by him -Per Se and The French Laundry. Keller started out young in the field of cooking and culinary skills - in fact, his love for cooking surfaced when he once worked as a chef at his mother's restaurant in Florida.Soon, he started taking up chef positions at various restaurants in Rhode Island, where he met his mentor and French Master Chef Roland Henin. His Food Guru taught him all that he needed to learn about classical French cooking and he left for New York to try his luck at a French fine dining restaurant. He finally gained success and recognition with his first famous restaurant, The French Laundry. From there onwards, Keller started one successful venture after other, becoming the American superstar of French cooking.
His characteristic dish: Oysters and Pearls is deemed fit for the Gods. It is "a sabayon of pearl tapioca with beau soleil oysters and white sturgeon caviar," as he describes it. This incredibly rich, buttery hollandaise-like sauce works great with the cold briny caviar and plump oysters. He made it possible to meld California's impeccable ingredient quality with innovative fine dining.
Anthony Bourdain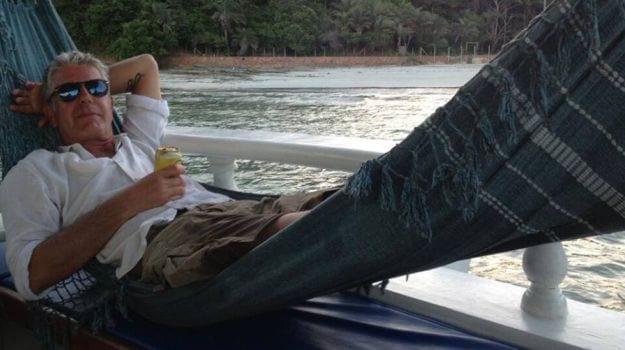 Image Credits: Facebook/AnthonyBourdain
Once a humble dishwasher, Anthony Bourdain has built a successful career as a chef, writer and television personality. Bourdain's no-nonsense attitude, sarcasm and 'tell it like it is' style has garnered him a large cult following. As a boy growing up in Leonia, New Jersey, Bourdain became aware of his interest in food when he tasted his first oyster. After high school, Bourdain attended Vassar College and worked in various local seafood restaurants, which further cultivated his interest in the culinary world.
Eventually, Bourdain made the pivotal switch to culinary school and graduated from The Culinary Institute of America in Hyde Park. Although Bourdain was already an established writer and Executive Chef, real success came in 2000 with the release of his New York Times best-selling book, Kitchen Confidential: Adventures in the Culinary World.
Apart from hosting 3 extremely popular TV shows that won hearts all over, he continues to entertain us with his unique mix of grit and class, simplicity and sophistication, street food and four-star fare. His classic dishes include a traditional deep dish Pizza, Chicago style and his mouth-watering 'Steak au Poivre' from his Less Halles Cookbook. His style of cooking showcases the magical yet rare balance of comfort food and fine dining - 'real' food without any artificial flavours or ingredients.
An interesting fact is that Bourdain is an advocate for communicating the value and taste of traditional or 'peasant' foods, including specifically all of the varietal bits and unused animal parts not usually eaten by affluent, 21st-century U.S. citizens. He has also consistently noted and championed the high quality and deliciousness of freshly prepared street food in other countries - especially developing countries - as compared to fast food chains in the U.S. In spite of being an American Chef, he embraces the diversity of gastronomic delights that this world has to offer, creating a wide array of new and unique cooking techniques and cultural delights.
(For a Better Steak, Cook Directly on Charcoal)
Rick Bayless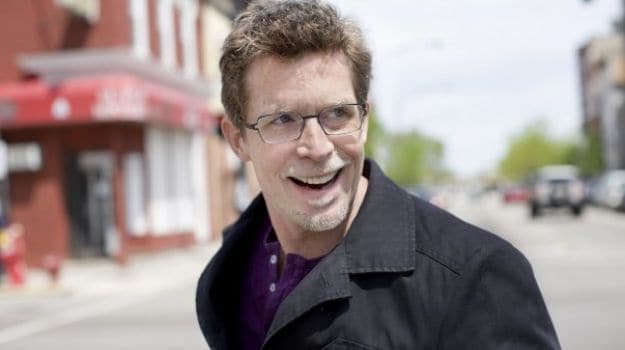 Image Credits: Facebook/chefrickbayless
Chef Bayless was raised in an Oklahoma restaurant family. He studied Spanish and Latin American studies as an undergraduate, followed by doctoral work in Anthropological Linguistics at the University of Michigan. Rick and his wife Deann lived in Mexico for six years, where his natural interest in the cuisine and cultural foodways evolved into a passion. This coupled with his research resulted in his first cookbook, Authentic Mexican: Regional Cooking from the Heart of Mexico. When it was published in 1987, Craig Claiborne, writing in The New York Times, said it was "the greatest contribution to the Mexican table imaginable".
In 1987, the chef and Deann opened the vibrant and casual Frontera Grill in the heart of Chicago where they showcased contemporary regional Mexican cooking. The food was a far cry from what most of their fellow citizens considered "typical Mexican food" and it garnered great critical acclaim. To this day, it's a Chicago culinary landmark.
All his signature dishes combine refreshing flavours that scream Mexico. From his Grilled Marinated Steak with creamy Guacamole and a black bean sauce to his signature Hand Crafted Tortas, his food is zesty yet hearty. He is also known for his famous Mexican Carnitas - chunks of pork cooked slowly in lard until they're golden and crisp on the outside and meltingly tender inside - which are also a weekend family tradition in Mexico. More than that, he even re- invented this dish so that it could be cooked in a standard home oven, without compromising on its appetizing texture. In a way, Bayless rekindled the passion for authentic Mexican cooking and inspired home cooks across to globe to believe in their roots and still put up spectacular dishes.
(New Book Looks at Traditional Mexican Cooking)
Tom Colicchio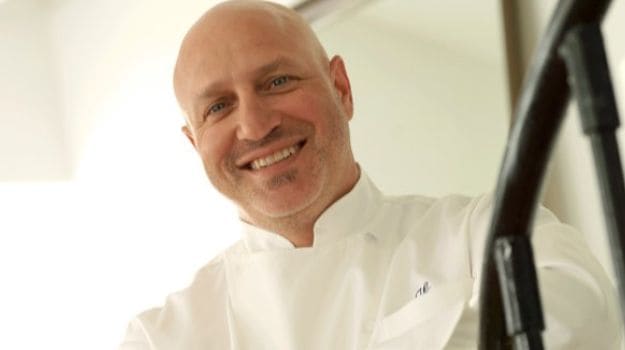 Image Credits: Facebook//cheftomcolicchio
Many would be able to relate to this renowned Top Chef host because of his humble upbringing. His love for food sparked while he experimented secretly in his kitchen. Without the backing of any famous culinary school he established himself as a chef who juggled a plethora of skills and talents. He indeed has come a long way since then and has been cooking in the best restaurants of Manhattan from the Quilted Giraffe, Gotham Bar and Grill and even the Mondrian.
While at Mondrian, Colicchio earned that restaurant a glorious three-star review from the New York Times, and also attracted the attention of Food & Wine magazine, which named him one of the country's Best New Chefs in 1991. A few years later, this chef partnered with restaurateur Danny Meyer in 1994 to open Gramercy Tavern, a smashing success even today.
His famous cookbook 'Think like a Chef' encourages home cooks to create their own signature dishes, a prime reason behind his instant fan connect and mirrors his own journey. Known as the 'master with meat', his tender and juicy braised Short Ribs, Lobster Bisque, and the 'Kobe Skirt Steakare' are the star creations at his Craft restaurants. The most popular, without a doubt, is his world famous succulent Braised Ribs. The secret behind this star dish is that, he first marinates the short ribs along with vegetables in wine, then discards those vegetables and finally braises the ribs with fresh vegetables. The ribs are then served in a whipped heaven of creamy mashed potatoes with a garnish of crunchy chives. What makes him popular is his simple style of cooking and use of the fresh farm produce that is an instant hit with the locals.