Manish Mehrotra has magically arrived at his own formula of what a great restaurant is all about, and one of the most important ingredients in his food is his imagination. It's rare to go to a
restaurant
with a decor so simple and really feel moved by the food, but that's
Indian Accent
for you (the only restaurant from India in the S Pellegrino list of 100 Best Restaurants in the World 2015). As soon as the plate hits the table, you know you're going to experience something
very special
. Right from the Khandvi Ravioli with Khakra Crisp to the Chilli Hoisin Duck Kulcha, each dish on Manish's pathbreaking
menu
evokes
endless innovation
. The integrity of the ingredients never gets lost. Even when the food seems to pull away from the shore every now and then, it retains its intrinsic accent. "My driving force all this while has been to tell the world - we are not just
butter chicken
and
naan
!" He put thought into I
ndian cuisine
and reinvented
Delhi's fine-dining scene
hoping to put Indian food on the global culinary map... And he did just that. (Coming soon: Indian Accent in New York, March 2016.)
We present to you, a rapid-fire with Chef Manish Mehrotra.
1. Daulat ki Chaat or Doda Barfi?
Dodha Barfi.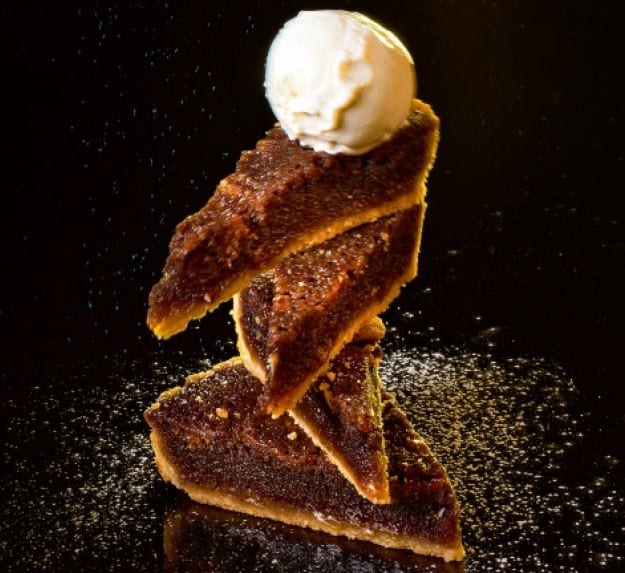 (Love baking? Buy all your ingredients from SmartCooky)
2. If not a chef, what would you do for a living?
I would probably be running my father's petrol pump!
3.
​
Your favourite cuisine is _____ .
I'm a craving centric person, not a cuisine centric person. So it depends on whether I feel like eating
gol gappas
or noodles from a
Chinese
van or a creamy mushroom risotto.
4. What makes you lose your cool in the kitchen?
I never tell my chefs if the
salt
is too little or too much, but if any dish doesn't taste as amazing as expected, I lose my cool. It doesn't matter to me even if they change, as long as what leaves the
kitchen
is perfect. Because people come to Indian Accent with really high expectations so we're always under pressure. You don't want anything to go wrong.
5. Your most memorable meal till date?
Mathias Dahlgren in Stockholm. I was blown away.
6. A dish at Indian Accent you eat the most?
Dal Moradabadi
7. Do you ever cook for your friends at home?
No, I just call them to Indian Accent.
(laughs)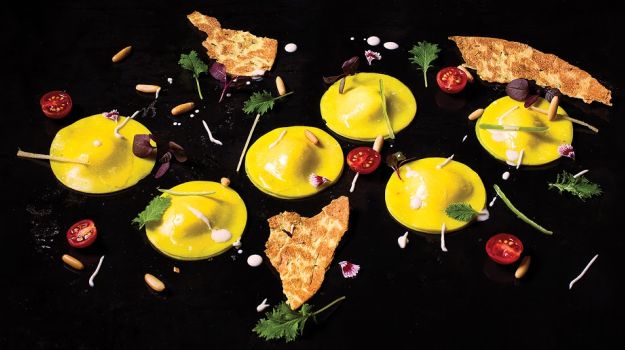 8. Who do you look upto in the global culinary world?
Rick Stein for his honest creativity.
9. What is your favourite foodie city in India?
(after much prodding)
Mumbai
. I sadly didn't get a chance to open a restaurant there, but I would love to.
10. How will you divide your time between Delhi and The Big Apple?
With New York, the stakes get higher and it's challenging. But we have very capable chefs on board, Chef Shantanu in Delhi and Vivek in New York. I myself plan to keep shuffling between the two, especially to change the summer menu and the winter menu.
11. Do you have a cook at home?
Of course. Let me tell you, chefs who say they cook at home are lying. We don't chop
onions
, we ask for chopped onions.
12. What is actually in your book, barring recipes?
Experience. This book is not just a cookbook. It will satisfy all your senses, your palate and your mind. Now that Indian food is going global, I want it to go gourmet by the book too. I've always felt that Indian cuisine lags way behind French and
Italian
when it comes to documentation.
13. Your go-to restaurant in Delhi?
After work around 2 am, I typically head to Pavillion @ ITC for a drink, usually Glenmorangie The Original - Single Malt Scotch
Whisky
.
14. What is your favourite ingredient?
Coconut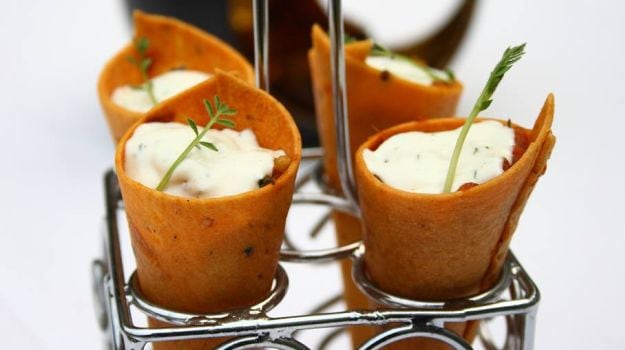 15. How do you like to unwind?
After a tensed day in the kitchen, the easiest way for me to
unwind
is in front of the TV. I watch a ridiculous dubbed Madrasi film and it helps me get my mind off everything!
16. One dish you are proud of creating?
Meetha Achaar Chilean Spare Ribs, spruced up with sun dried mango and toasted kalonji seeds
17. One dish that was very difficult for you to create?
Beetroot and Peanut Butter Tikki with Caper
Wasabi
Chutney and Quinoa Puff. Why? Because I hate beetroot. But in the last 2 years, I've started experimenting with it and putting it on the menu.
18. If one morning you woke up as Gaggan Anand, what would you do?
(guffaws)
I would run away with all his awards and ideas!