Unarguably, no other continent boasts of such an elaborate variety of cuisines as
Asia
. Every country here bristles with something new and exciting for the palate. From China, Japan,
Malaysia
, Korea to Vietnam,
Bhutan
, Thailand, India, Sri Lanka and many others, the entire region is abundant in seafood, meats, garden fresh veggies and fruits, as well as indigenous herbs and spices. NDTV Food got in touch with Chef Charles Chee Kent Fui, Head Wok Specialist at Hakkasan India who has been a pioneer in South East Asian gastronomy for years.Chef Charles specialises in wok delicacies along with his additional expertise in Malaysian, fusion Cantonese, modern Chinese as well as German and
French
cuisines. Chef Charles enjoys a double decade-long culinary career with some of the most celebrated brands in the industry. He currently keeps himself busy by innovating unique flavours of South East Asia fused with modern delight at Hakkasan India. We caught up for a quick chat -
1. Share your story with us. What prompted you to take up cooking?
My father was a chef; I grew up watching him which inspired me to take up cooking as a profession.
2. How did your love for wok cooking emerge over other culinary techniques?
I have worked with most aspects of cooking, from dim sums to barbeque and others. Wok cooking is something that comes to me naturally, I feel in total control of my craft when I am cooking any wok specialty.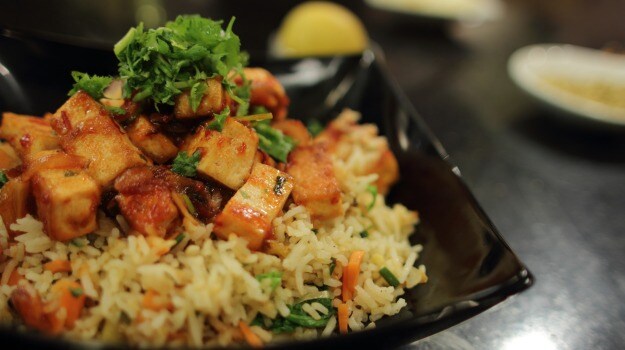 3. Do you think South East Asian cuisine is well showcased internationally? What more can be done?
Yes, of course. Now South-East Asian cuisine is gaining a lot of popularity internationally. All we can do is to make our presence more vital, rest will happen automatically.
4. What do you think of Indonesian, Vietnamese, Philippine and Singaporean food? Do you think these get overshadowed by the popularity of Malaysian, Thai and Chinese food in India?
All these cuisines that you have mentioned have their own identity and something unique to offer. Food connoisseurs do not see it as an overlapping experience.
5. A food trend from South East Asia that you would love to see more in India next year?
I think more rustic street-style curry chicken or Nyonya-style cuisine should gain more popularity in India.
6. One of the biggest challenges in your culinary journey?
I think being consistent is the biggest challenge. You have to keep your craft up, the taste and textures in balance to offer the same exquisite experience to your customers year after year. At the same time there is a need to not get monotonous or boring in the longer run.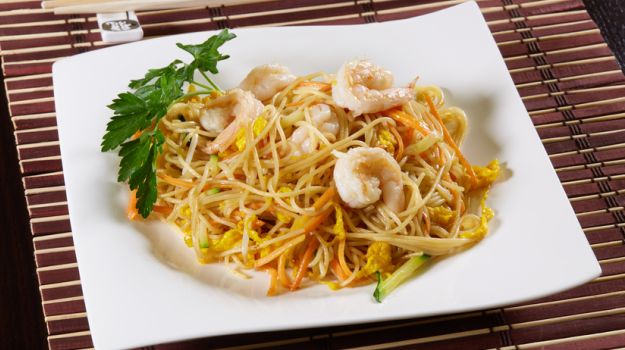 7. One of the biggest myths or misconceptions about South East Asian cuisine?
I would say that there is a lack of awareness about it but there is no myth or misconception as such.
8. Share with us three key tips to create the perfect stir fries.
Speed, right temperature and exquisite finish (plating).
9. What do you think of Indo-Chinese/Indo-Asian food?
I think our food is unique and has something for everyone. Indo-Asian food offers a very special experience and for all types of food lovers.
10. Asians meals are generally hearty and wholesome, whereas the fine dining experience moves toward smaller portion sizes. How do you achieve a balance?
I think fine dining experience these days ensures appropriate portioning; portions at Hakkasan are certainly not small but apt and filling.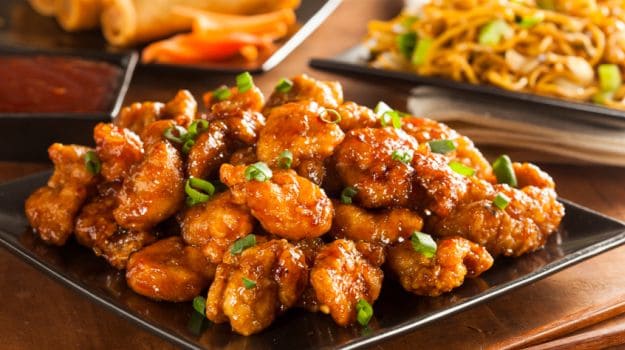 11. What did India teach you? Did you have to work additionally to cater to the Indian palate at Hakkasan India?
I enjoy Indian food a lot. I am fascinated by the cuisine, its variety - it is rich and vibrant. Catering to a different set of customers always entails some amount of research and expertise. I am trying my best to create the most authentic cuisine which our Indian guests are aware about and relish with great delight.
Born in 1974, Chef Charles hails from Malaysia and is a native Chinese. With a flair for fiery wok dishes and authentic stir fries, Chef Charles brings to table a variety of traditional Chinese and Cantonese dishes in specialised seafood, meat and vegetarian preparations - all woven for an unforgettable fine dining experience.