Indo-Asian News Service | Updated: November 12, 2016 16:23 IST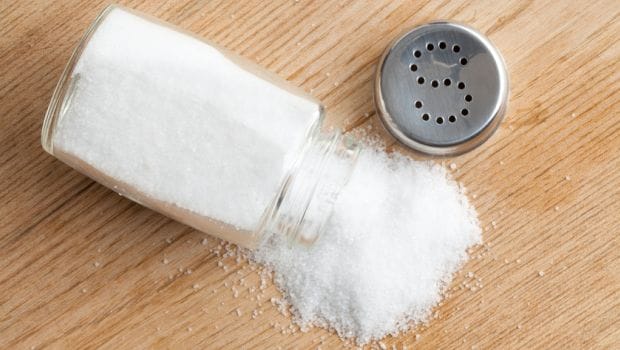 Delhi, National Capital Region (NCR) and Uttar Pradesh, both central and Delhi governments on Friday clarified there is no such shortage.

Eleven persons were arrested in Ghaziabad for hoarding large stocks of salt and trying to sell them at inflated rates.

In Meerut the mob tried to loot grocery shops at Shyamnagar, Lisadhi gate and Samar Garden.

Police and Food and Civil Supply officers rushed to many places in Lucknow, Allahabad, Etawah, Mainpuri, Agra, Meerut, Muzaffarnagar and Ghazipur to control the horde.

Tension was reported from places like Rampur, Bareilly and Moradabad where salt sold at a whopping Rs 500 a kilo. The police intervened and forced the shops to close.

Chief Minister Akhilesh Yadav in a late Friday night statement asked people not to pay heed to rumours of salt shortage and assured that there was adequate stock.

"There is no shortage of salt. State governments have all powers to ensure its availability at reasonable prices," a central government spokesperson said.
The clarification came after rumours were rife that the price of salt has gone up to Rs 250 per kg in Delhi/NCR and Rs 400 per kg in Uttar Pradesh.

This led to a panic-like situation in Noida, Laxmi Nagar, Chandni Chowk and some other places in the national capital.

"The department monitors the prices of 22 essential commodities on daily basis. As per the prices reported by centres from across the country, there has been no increase in price of salt whatsoever," Department of Food and Consumer Affairs said in a statement.

There has been no report about any disruption in production of salt, its supply and distribution, it added.

Delhi Chief Minister Arvind Kejriwal also took to Twitter to dispel the rumours.

"Some people are spreading rumours that there is a shortage of sugar and salt. This is completely false. Anyone hoarding salt won't be spared," he tweeted.

Manish Sisodia, the Delhi Deputy Chief Minister, also urged people of Delhi not to believe on the rumours.

"There is no shortage of salt in Delhi. Teams of SDMs and Food Supply Officers are patrolling. Salt is available everywhere. No cause for panic," Sisodia tweeted.

On his part, Delhi Food and Supplies Minister Imran Hussain also held an urgent meeting at his residence following the rumours.

While it was yet to be determined how the rumour started, people flocked to grocery shops and retail outlets in large numbers to buy salt in large quantities. As the panic spread, several quintals of salt vanished from shop shelves.

In some areas salt was said to be selling, if available, anywhere between Rs 100-200 per kg.

Meanwhile, police was directed to increase patrolling as the rumour could result in a law and order situation, an official told IANS.

Lucknow Inspector General of Police A. Satish Ganesh asked all SSPs in the zone to start special patrolling in busy thoroughfares and markets to prevent untoward incidents.

A special team has been put on the trail of a message that went viral within minutes of appearing on social media sites, triggering panic.



(This story has not been edited by NDTV staff and is auto-generated from a syndicated feed.)


Amid rumours of a salt shortage in different parts of