Who doesn't like to munch on a fresh batch of crispy fried chips and wafers?! These greasy and fried snacks translate comfort food, and at times it gets impossible for most of us to stop at just one serving, especially when they are paired with some cool and refreshing drinks. Be it birthday parties, house parties, casual get-togethers or a regular lazy Sunday at home, wafers and chips stand out to be as perfect accompaniments for almost all occasions. However, these crunchy delights have a tendency to turn soggy and limp after getting in contact with any sort of moisture.


Whether you have got those big packs of store-bought wafers and chips or frying a fresh batch of potato crisps at home, if you let them come in contact with air, they are bound to catch moisture and would ultimately turn soggy. If you're looking to restore your chips' crunchiness, then we have got your back. The idea here is to evaporate the humidity in the chips by escaping the moisture content in it.


(Also Read: Video: Quick And Easy Spicy Indian Chips Recipe For Snacking)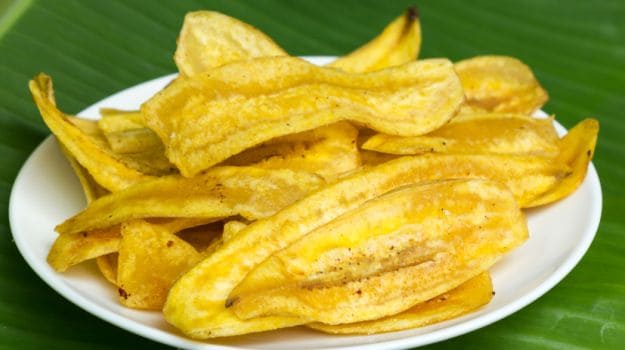 Re-frying the chips would not only increase the oil content of the chips and make them calorie-laden, but it will also make them over-cooked. Hence, to deal with such a condition, just spare out 30 seconds and follow this quick and easy tip to bring back the crunch.
Cooking Tips: Here's An Easy Tip To Make Soggy Chips Crispy Again
Start by setting your oven to warm and put the bowlful of chips inside it. Make sure that the oven settings are not too hot as you don't want them to get over-cooked. Allow the chips to get warm for about 5-10 minutes, take them out and wait for them to cool down. You'll then notice that all the moisture has evaporated, giving you crisp chips back again. This quick tip won't take much of your time and would give you crispy chips in just 10 minutes. To keep them fresh for longer, store the crisps in an air-tight container.


So go ahead, bring this tip to your rescue and save yourself from the embarrassment of serving stale and soggy chips to your guests when they drop by to your place. If you know of more such quick, easy and handy cooking tips, do write to us in the comments section below.