Crack Down on Hoarders to Ensure Food Supplies: Centre to States
PTI | Updated: July 19, 2017 12:53 IST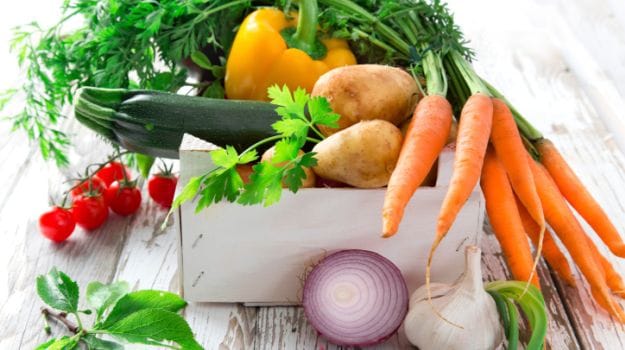 Fearing spurt in vegetable prices, the Central government has asked states to crackdown on hoarders in order to ensure adequate supplies and to facilitate the removal of inter-state trade barriers. Scrambling for efforts to check seasonal rise in prices of fruits and vegetables during the July-November period, Food Minister Ram Vilas Paswan held a day long consultations with state food and consumer affair ministers while Agriculture Minister Radha Mohan Singh sought to reassure of contingency plans being in place to tackle any situation arising out of rain deficiency.

(Onion Prices Make People Cry, Delhi Wants Export Ban)

At the meeting chaired by Paswan, a six-month action plan was chalked out to maintain supplies and keep a check on prices of pulses, edible oil, rice, onion, tomato and potato. States were asked to monitor the wholesale and retail prices of all essential commodities and make market interventions on a real-time basis.

They were also asked to amend Agricultural Produce Marketing Committee (APMC) Act to remove inter-state trade barriers on staple food items like onions. "We will not allow unreasonable increase in prices. The state governments should take stringent action to prevent hoarding and black marketing", Mr. Paswan said. He also added that action against hoarding and black-marketing should be taken by states, and they have also been directed to identify vulnerable areas where supply shortages occur and ensure that 'stock-out' situations do no occur especially of items of common consumption. (Increased Taxation on Tobacco Products Can Reduce Its Consumption)

The Union government said it is considering import of 5,000 tons of urad dal, on top of a similar quantity of tur/arhar dal currently being imported. Paswan said export price of onions has already been hiked to ensure domestic availability and price check. "We do not want to create unnecessary panic. We do not want to impose inspector raj. We have given powers to states to act against hoarders", he said, adding that 24 states and UTs have been asked to roll out food security law by September.

(12 Paths to Strengthening Food Security in an Unstable World)

Radha Mohan Singh assured of a contingency plan being in place in case of deficient rains, which irrigate 55 per cent of the crop in India. "So far, monsoon rains were better than expected although there is a forecast of deficit rains this year too. Farmers need not panic. We are ready with contingency plans to tackle any possible impact of poor rains on kharif crops", said Singh.