World Food Day is celebrated every year on 16th October to mark the initiation of a global move towards hunger eradication. It came into existence to celebrate the founding of the Food and Agriculture Organisation of the United Nations in the year 1945. Over 150 countries across the globe, including UN Member countries, organize events to celebrate World Food Day every year. It is one of the "most celebrated days of the UN calendar," as mentioned on WFD official website.
World Food Day aims to educate people across the world about the existing menace of global hunger and that right to safe, hygienic and nutritious food is one of the basic necessities for all humans all across the globe. Food security and sustainability are other issues that revolve around the commemoration of World Food Day.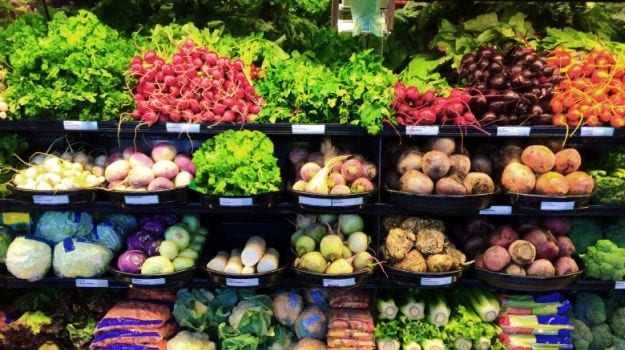 Talking of food security and sustainability, a lot rests on checking these concepts on the microcosmic level. Only if we keep a check on what happens in our kitchens or the local grocery store, a substantial change may begin to take shape. This World Food Day, let us join hands in the fight against global hunger by ensuring less food wastage and sustainable kitchen practices that may help reduce food wastage and enable optimum utilization of resources. This World Food Day, let us pledge to follow simple practices that will go a long way in making the planet a more sustainable place - free from hunger, wastage and toxic items.
This World Food Day, you shall...
1. Try and grow your own veggies
It is simple, inexpensive and so much easier. Start by owning an herb balcony and as you cultivate the interest further, go on by widening the expanse of your practice. Once you begin to grow your own veggies, invariably you'd be careful toward wasting the same being mindful of the amount of hard work, time, patience and resources gone into growing the same.
2. Minimize kitchen waste
Talk to people and you will end up learning a great deal on how to minimize kitchen waste. If you do a lot of cooking with meats, the best way to make use of the discarded bones is by adding them in preparing hearty bone broths. Learn all about cooking bone broths here. Peels from fruits and vegetables can amount for most of your everyday kitchen waste; you can simply use these in generating compost that will help enrich the soil for gardening purpose, et cetera. Fruits and vegetable peels can be put to various other uses. Items like lemon or orange rind can be sun-dried, powdered and used in your skin care routine. Many people use peels from vegetables like ridge gourd and cook them separately into delectable curry preparations.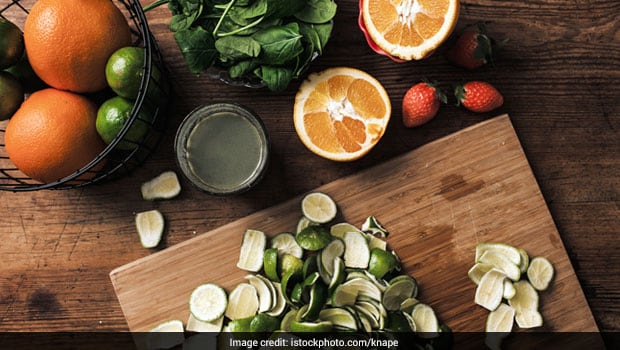 Get in the habit of segregating your everyday kitchen waste into dry and wet. Our water purifiers are one of the biggest tools of waster wastage; they waste more water than what is purified. Use the discarded water to water your plants, wash cloths or utensils.
3. Tweak the way you cook and store ingredients
In case you are going to be left with some fruits or veggies that will not be used in cooking anytime soon, use them for making condiments like jams, marmalade, pickles, sauces, chutney, et cetera. Make use of leftover food too. A sustainable kitchen is also the one that is energy efficient, therefore it will not hurt if you switch your regular mode of cooking to steaming or pressure cooking. The latter is the fastest, easiest and healthiest way to prepare meals; it saves up cook-time, therefore conserves energy.
Switch-off your gas-stove whenever not in use and try more of induction cooking to save energy. The way you store food items and ingredients may also help in minimizing waste. Herbs like coriander and mint quickly get dry, buy them in small quantities and store them properly to avoid getting them wasted. Some ingredients ripen faster when stored with other food items. For example, bananas must always be brought slightly unripe and wrapped in a paper bag, stored separately to slow down their ripening process. Be smart about your grocery shopping and buy only what and how much is needed.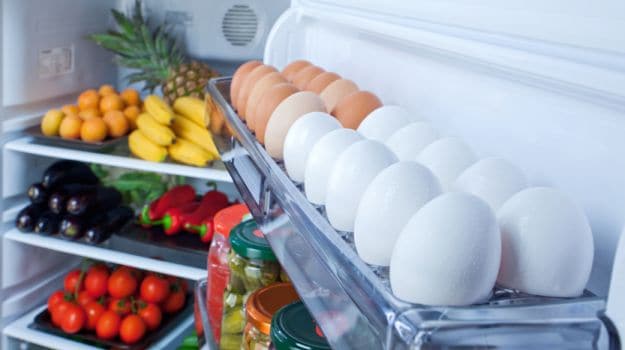 4. Have your way around plastic
Plastic waste is infamous just because of the fact that a single piece of plastic is non-degradable and the bio-degradable ones may even take years and years to breakdown. Restaurants and various entities in the food space are trying out ways to curb the use of plastic and associated waste stemming from the industry. While one of the initial moves was a vehement no to the use of plastic cutlery including glasses and even straws, the Indian government has now begun a serious crackdown on the use of plastic bags in the market.
5. Go organic
Nutritious food free of pesticides, processing or additives is essential to one and all. Going organic not only promises good health but also a brighter future for the journey toward a sustainable planet.
This World Food Day, let us be the change at the grassroots to facilitate a bigger wave of transformation.