Dadi ki Rasoi in Noida sector 29 has gained immense popularity overtime. 'Dadi ki Rasoi' is an initiative that was started by Anoop Khanna (social activist). It aims at providing quality food to poor and needy people at just Rs 5. Surprised? When was the last time you heard anyone providing quality food, that too cooked in
desi ghee
at such a low price? If you are low on budget and don't have enough money, you don't need to worry as you can head straight to Dadi ki Rasoi where you can get quality food at just Rs 5. We got in touch with Anoop Khanna's manager, Sonu and he told us about how it all started."The idea regarding feeding food to poor people germinated in Anoop khanna's mother's mind. She was sitting at home with her family and was eating food when suddenly a thought swirled in her mind that why not serve food to poor people. It all started from there two and a half years ago. At first, food was prepared for 15-20 poor people at home and served from their only. Once people started joining in, some nearby shopkeepers supported Khanna ji and encouraged him to continue it. Then we bought big utensils, commercial gas and stoves."(Also Read:
Selling Sattu ka Ghol For 40 Years in Old Delhi, Here's Mahinder Singh's Story
)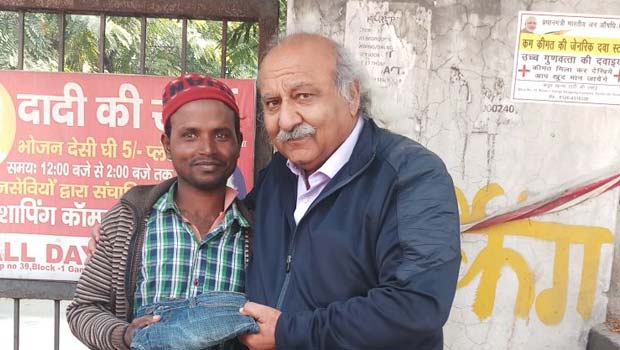 Since its opening, Dadi ki Rasoi has been a huge hit among people and it caters to people from every class. They have different menu for different days. "Each day menu is different. The variety includes
dal
, black chickpeas, white pea, rice,
sabzi
and pickle. On Sundays, we serve
khichdi
," he added.Dadi ki Rasoi serves food to more than 500 people per day, which is simple amazing. In today's scenario of inflation, serving food to so many people at just Rs 5 is indeed quite appreciable. On asking about how they manage all this, he says, "Initially we used to buy raw materials from here only and it used to cost us a bomb but then a friend told us about a whole sale market situated in
Kondli
named Sawaria store. From there we buy raw materials now. It costs us almost half. We arranged for a
sabzi wala
also. It's a give and take process. We provide food to him and his relatives and he provides us
sabzi
at almost half rate."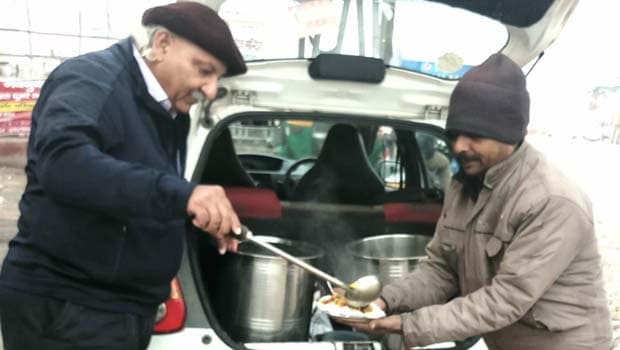 The quality of food remains the top priority as we rarely get quality food at such low price . On asking Sonu about how they ensure that quality food is served to people, he adds, "We have 4 CCTV cameras installed where the food is prepared to ensure that everything goes fine. Khanna ji monitors all the recording himself." On further asking about why they don't provide food free of cost to people, he said, "We do not provide food for free as we do not want poor people to lose their self-respect. Also, if one has paid a price for the food which he/she is having then they can ask for more. Moreover, we do not want to treat poor people like beggars and don't want them to feel like they are begging. Rs 5 is not a big amount and anyone can afford it."Apart from food they also provide clothes to poor people and that too at just rupees 10. Upon asking from where they get clothes from and how they ensure that they give clothes to needy ones only, he explains, "People who live here in bungalows, come and donate the clothes here which are no longer in use for them. After ironing and repacking them, we give them to poor and needy people at just Rs 10. We give clothes to people once in 15 days only and we click photographers of people before giving them the clothes. We do not provide clothes regularly because then people tend to misuse them."This is really a great initiative and it should get recognition. On asking about their future plans or if they are planning to expand, he further added, "People do ask about the work we do. We are happy if it expands, it will be good for poor people. We can't expand it alone as we have done it here but we do suggest people to take initiative like us and we would be glad if they do so."