Sarika Rana | Updated: March 13, 2018 11:21 IST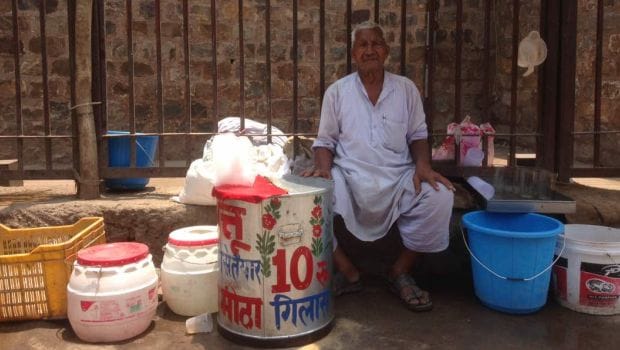 beverages to quench our thirst, some of us would still prefer desi drinks to beat the heat. A specialty from Bihar, sattu is a healthy and tasty summer cooler, but rarely do we see shops selling this drink. So, when we found out that Mahinder Singh and his sons sell the sattu drink in Old Delhi, we had to try it! 70-year old Mahinder sits with a steel barrel selling huge glasses of chilled sattu ka ghol, just for rupees 5 and 10, to the pedestrians passing his small setup. It is deemed as one of the most popular sattu selling stalls in the city where you will always find a crowd waiting to enjoy the drink. We were curious to know what makes this set up so special and why it is so popular in Old Delhi. Here's what we found out.

Mahinder Singh: The Sattu Man

Just as you enter Old Delhi, you will spot Mahinder Singh's setup on the pavement shacks of Turkman Gate. You will be greeted by a man in white dhoti-kurta sitting under an umbrella. "Although I hail from Sooprajpoot village in Uttar Pradesh, I have been in Delhi for a long time now. We have been in this business for about 40 years. I think we started selling sattu back in the 1980s," Mahinder tells us. He has been sitting at the same spot ever since and you will find rickshawalas and labourers to office men working nearby devouring the sattu ka ghol almost every other day. (Also read: Sattu Sharbat: The Desi Summer Cooler from Bihar You Must Try)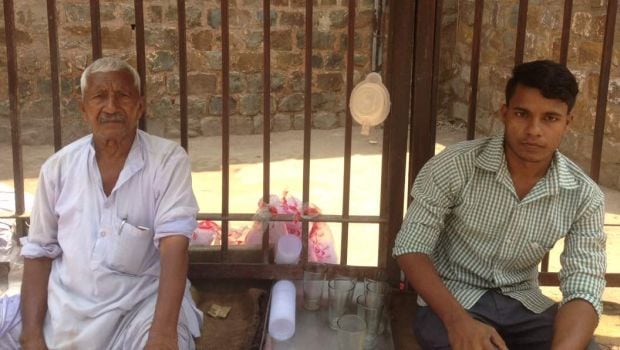 On being asked, why he sells only the sattu ka ghol when there are so many new drinks available, he quickly answered, "I decided to sell only sattu because it is made with barley which keeps the body cool and is excellent for the stomach. Along with this, it has protein and gives energy on a hot sunny day. We only mix sugar to make it sweet and appetizing." We agreed as he handed us a glass of the drink and we gulped it down in no time.

Interestingly, Mahinder sets up his stall only during the summer months. "We sell the sattu drink only from April to August as the demand is maximum during hot summer months. During winters, we go back to our village and work as labourers and earn our living. We travel to Punjab and work in jaggery (gur) production."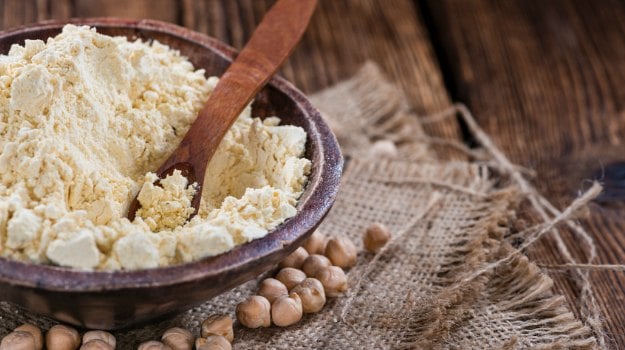 Sattu is made of barley which helps keep the body cool

Mahinder Singh has two sons - Vinod and Kishanpal and they are also involved in the sattu business. They sit at the stall when their father goes to Phatak Teliyan to get ice. According to Mahinder, it takes around two days to finish off 7 kilograms of barley flour and sugar.

You can buy a small glass of sattu ka ghol for rupees 5 and a big one for rupees 10. Once you order, Mahinder is quick to add the sattu flour and sugar in a container filled with water and churns the mixture with a ladle. Finally, the drink is poured in a glass with ice and served chilled. Mahinder proudly tells us that they use pure sattu without any adulteration and people come back to him because of the authentic taste of the drink. He's definitely doing a good job in helping people quench their thirst and beat the heat with a healthy drink without shelling out too much.


In this age of commercialization and industrialization, where most of us reach out for convenient aerated