Cheerful sunshine, long bright days, chilled ice creams - summer is all of that and more. We cannot talk about the happy season without mentioning mango. This 'king of fruits' holds a special place in the hearts and palates of Indians and with good reason. Did you know there are around 1500 varieties of mangoes grown in India alone? From the sweet and succulent Alphonso to the tangy and tropical Totapuri, the mango varieties in India offer a tantalising array of flavours and textures, making it a paradise for mango lovers. Let's explore the diverse mango landscape of India with the most popular varieties that burst a font of juicy goodness in every bite.


Also Read: We Found The Fastest Way To Peel Mango Without Making A Mess
Here Are 10 Of The Most Popular Mango Varieties In India:
1. Alphonso:
If mango is the king of fruits, Alphonso is the king of mangoes. Native to Maharashtra but also grown in Gujarat, Karnataka, and Madhya Pradesh, this small spherical mango variety finds its way into numerous households and is even exported abundantly. The buttery smooth texture offers a perfect balance of sweetness and acidity, making it one of the most sought-after and expensive Indian mangoes.
2. Safeda/Banganapalli:
Kickstarting the mango season, Safeda mangoes, also known as Banganapalli, grace the markets from April to June. Originating from Andhra Pradesh, their bright yellow hue and slightly sour taste make them a popular choice. What sets them apart is their fibreless texture, allowing you to savour every bite.
3 Kesar:
If your kitchen is infused with the fragrant aroma of mangoes, chances are you have Kesar aam at hand. Its unique smell and saffron-coloured pulp set it apart from the rest. Grown in and around Ahmedabad, Gujarat, Kesar mangoes are highly coveted for making our favourite aamras.
4. Pairi:
A delightful companion to Safeda, Pairi mangoes make their appearance from May to June. The reddish tinge on their skin is a giveaway to their sweet and tangy goodness. Some say they taste like pure honey, with a refreshing sour bite lingering in the background. If Kesar is not available, Pairi mangoes are often used to make the aamras in Gujarat. Remember to enjoy them quickly as their keeping quality is not the best.


Also Read: 8 Incredible Benefits Of Eating Mangoes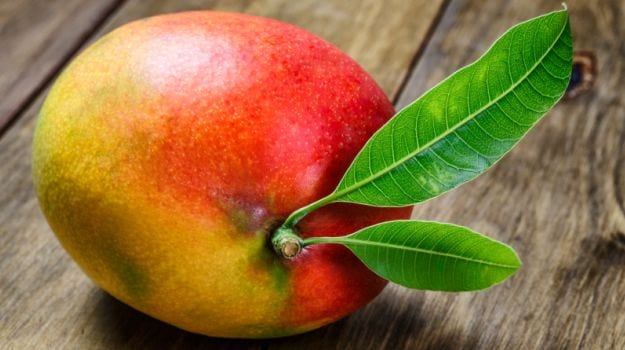 Pairi has a red tinge on its skin.
5. Langra:
With its pale green skin and fibrous flesh, the Langra mango may not be the most visually appealing, but its taste is extraordinary. This variety boasts a uniquely sweet and tangy flavour, often described as a tropical explosion on the palate. Its juicy and slightly fibrous texture adds a delightful element to every bite.
6. Neelam:
With its distinctive fragrance wafting through the air, Neelam mangoes are available throughout the season. However, it's the June harvest during the monsoons that truly captures their tastiest essence. These tiny mangoes, covered with orange skin, are a favourite in Hyderabad although they are produced all over the country. Their irresistible aroma and unique flavour profile make them a true delight.
7. Dussehri:
Children fondly refer to Dussehri as the "chusne wala aam" (mango that can be sucked). Its sweet pulp and juice are best enjoyed by tearing off the tip and sucking the sweet juice. To soften the mango, gently press it with your fingertips before relishing its drool-worthy flavours. June is the time to get your hands on these unique mangoes. Originating from the gardens of the Nawab of Lucknow in the 18th century, Dussehri mangoes are an integral part of Uttar Pradesh's culinary heritage.
8. Himsagar:
The Himsagar mango season is short-lived, but it's worth savouring every moment. Bengalis, known for their love of sweets, go to these fibreless and fleshy yellow mangoes to please their sweet tooth. Their deliciousness extends to milkshakes, adding a touch of tropical bliss. Sadly, Himsagar season lasts merely four weeks, mostly in the month of May.


Also Read: Wait, What? Mango Peels Are Healthy And Can Be Eaten?
9. Totapuri:
Easily recognisable with its distinctive parrot beak-like shape, Totapuri mangoes come from Karnataka, Andhra Pradesh, Telangana, and Tamil Nadu. While they may not boast the sweetness of other mango varieties, they excel in savoury applications. Available in June and July, their flesh is perfect for salads or adds a tangy twist when combined with salt and chillies.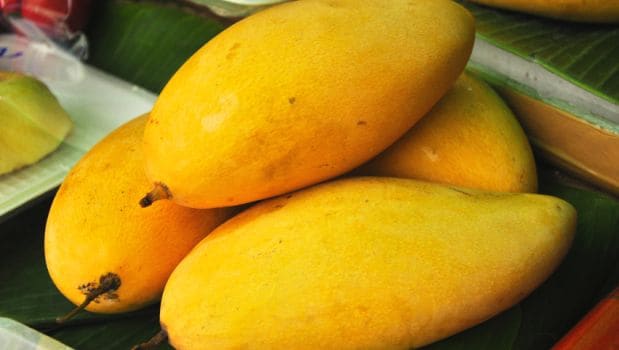 Totapuri mango has a parrot beak-like shape.
10. Chausa:
Just as you think the mango season is winding down, Chausa mangoes flood the markets in July and August. These mangoes, popular in North India and Bihar, offer incredibly sweet pulp and flaunt a vibrant yellow skin.


Whether you prefer the early harvests or enjoy the late-season delights, indulge in the mango season while it lasts.
About Neha GroverLove for reading roused her writing instincts. Neha is guilty of having a deep-set fixation with anything caffeinated. When she is not pouring out her nest of thoughts onto the screen, you can see her reading while sipping on coffee.