Thomson Reuters | Updated: November 04, 2016 16:17 IST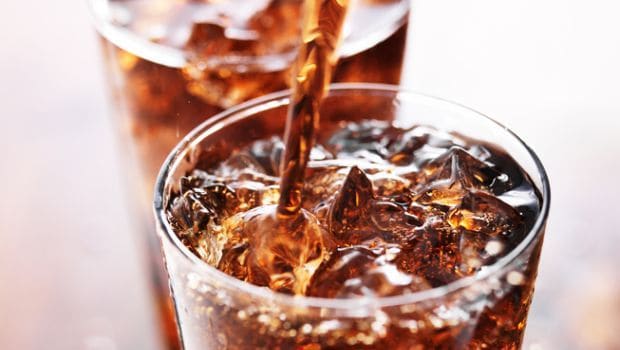 sugary drinks, the latest in a series of such measures as officials and nutritionists seeks ways to address obesity, diabetes and other health epidemics.

The following are some cities and states around the United States that have taxes or are considering imposing them for soft drinks, sugary beverages and sellers of sodas (population sizes are estimates from the U.S. Census):

ALBANY, CALIFORNIA

POPULATION: 19,735
Voters in this small city in the San Francisco Bay area will be voting on a penny-per-ounce soda tax Tuesday.

ALABAMA

POPULATION: 4.86 million
Proponents are pushing for lawmakers in Birmingham to consider a penny-per-ounce tax on sugary beverages to fill a shortfall for Medicaid.

ARKANSAS

POPULATION: 2.98 million
The Southern state has levied taxes since 1983 on soft drinks and syrups and related products ranging from 0.16 to 1.56 cents per ounce.
BERKELEY, CALIFORNIA

POPULATION: 120,972
Voters in Berkeley voted in favor of a penny-per-ounce soda tax in November 2014. The tax took effect in 2015.

BOULDER, COLORADO

POPULATION: 107,349
Voters in this small city in the San Francisco Bay will be voting on a penny-per-ounce soda tax on Nov. 8.

CHICAGO

POPULATION: 2.72 million
The city taxes people who sell canned or bottled soft drinks, including soda and sports drinks, at 3 percent of the gross receipts of soft drinks sold at retail.

COOK COUNTY, ILLINOIS

POPULATION: 5.24 million
Cook County's Board of Commissioners is expected to vote in mid-November on a proposed penny-per-ounce tax on sugary drinks as part of its fiscal 2017 budget.

ILLINOIS

POPULATION: 12.86 million
Lawmakers in the state, home to 12.9 million people, this year renewed an effort for a penny-per-ounce soda tax.

NAVAJO NATION
POPULATION: 173,667
In 2015, the Navajo Nation in the U.S. Southwest passed a 2-percent sales tax on soda and junk food.

OAKLAND, CALIFORNIA

POPULATION: 419,267
Voters will decide on penny-per-ounce soda tax on Nov. 8.

PHILADELPHIA

POPULATION: 1.57 million
This month, Philadelphia became the biggest U.S. city to introduce a tax for each ounce of soda and other sweet beverages. It also applies to diet sodas.

The law is due to come into effect in 2017, but the American Beverage Association (ABA), which represents soda manufacturers, is fighting it in court.

SAN FRANCISCO

POPULATION: 864,816
Voters will decide on penny-per-ounce soda tax on Nov. 8.

WEST VIRGINIA

POPULATION: 1.84 million
West Virginia has taxed bottled soft drinks, syrups and dry mixtures for decades.




(This story has not been edited by NDTV staff and is auto-generated from a syndicated feed.)


Voters in four U.S. cities will decide on Tuesday whether they would like to tax