Foodies, gear up! The Fast Food & Cafe Convention 2017, which is being organised on 29
th
November 2017 at The Lalit in New Delhi, provides an exciting opportunity for entrepreneurs and people who are enthusiastic about the fast food and cafe industry. It is the first ever conference specifically organized for this industry. The convention brings together leaders of the food industry,
renowned chefs
and successful restaurateurs, all under one roof and gives us a chance to converge and share ideas, thoughts and inspiration.There's a lot in store for food enthusiasts from unique sessions and expert speak to round tables discussions on the concerns, opportunities and best practices of this fast growing industry. "Through this event we are looking at creating a long-term relationship with the industry, providing a platform for knowledge sharing for both the international as well as home grown brands," shares Mini Jacob, Co-Founder of Oddbox that is organizing the event.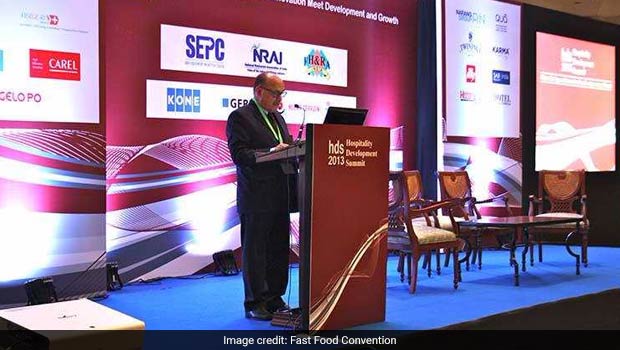 There are lot of unique sessions and panel discussions that you can attend.
Here are five major highlights of the conference that you should know about.
1. The event brings together more than 200 delegates, 120 brand and 30 speakers who will be sharing their valuable insights.2. Food Blogger Kalyan Karmakar, Chef Anahita Dhody, restaurateur Keshav Suri, brand officers, marketing specialists, start-up leaders and many more will share their thoughts on the QSR industry in India, the positive changes that are taking place, the role of technology and how all these can be leveraged for better growth.3. A lot of new topics will be discussed through case studies, panel discussions and round table sessions to benchmark your practices with industry peers and colleagues. The conference will map the landscape of consumer trends, from
what's new and hot, to what's on the way out
.4. During the roundtable and breakout sessions, you can ask focused questions from experts and leverage their experiences to tackle ground level challenges in your respective functions.5. You can even set up a one-on-one meeting that you can pre-schedule with the attendees that interest you the most.
Sandeep Raghuvanshi, General Manager India Coates Group and Adam Rush, International Markets Manager Coates Group share, "We look forward to meeting the leaders of the Indian QSR industry and showcase our innovations. We are also aiming to discover business opportunities for us from the event."
Founded in 1963, Coates offers end-to-end digital merchandising solutions for quick-service restaurant brands (QSR) and the retail industry.Since the QSR industry entered India, two decades ago, it has shown continuous growth and keeping the consumer and his tastes in mind, it is paving its way to a promising future. The Fast Food & Café Convention 2017 offers us a chance to understand this changing dynamic and create more innovation in the food industry. To attend the event, you can sign up and register yourself on their official website.
Disclosure: NDTV Food, is a partner with The Fast Food & Convention 2017. However, all opinions are our own.