'The chefs have been working with me in the
kitchen
too and were highly impressed with our infrastructure, team and the local produce and flavours," he said. "I believe they have taken home with themselves not only Indian culture and food, but also our traditional Indian hospitality, post their stay at The Imperial".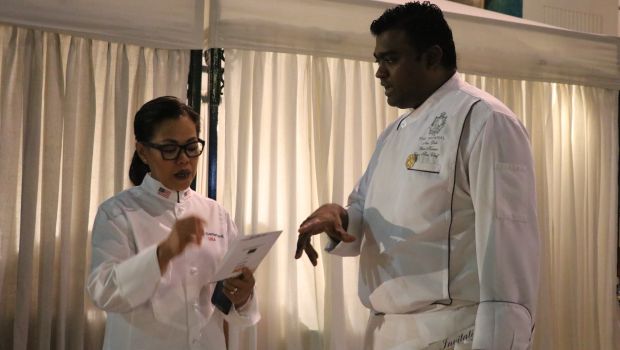 Chef Cristeta, Chef at The White House, in conversation with Chef Prem
As each course was served, a handful of us soaked in the truly historic nature of a
dinner
such as this. As food continues to bring people together across borders, culinary exchanges like this one cannot be applauded enough. What a privilege to be amongst the best of the best!
Christmas
has come early this year!