Whether or not you're a foodie, the trend of snapping your food and uploading delicious and drool-worthy pictures on social media, especially Instagram has hit almost everyone. For everywhere that we go, it is very natural of us to click pictures of the food we devour into. A new study, conducted by experts from the Columbia University and the Harvard John A. Paulson School of Engineering and Applied Sciences (SEAS), now suggests that these beautiful images of tempting food may encourage people to eat healthy and make better choices. Food porn is a rather new-age term - more like an internet buzzword which refers to a images with fantastic presentation of the food.Now, imagine -
chocolate
oozing out of a cake, a spoonful of honey drizzled over pancakes and a pizza loaded with strings of cheese. Drooling, aren't you? Such glorification of food can instantly arouse the desire to eat and this latest research suggests that we should do the same with
healthy
and wholesome foods. The study suggests that with the help of food photography and styling even healthy foods can be made to look more appealing and eye-catching and this can help people make smarter choices. The study was aimed at understanding whether the popularity of online quizzes and food photos can be leveraged to create new ways to teach people about healthy eating habits. For this, first author Marissa Burgermaster and co-author Lena Mamykina teamed up with Krzysztof Gajos to develop an online experiment to test how people learn about nutrition. (Also read:
10 Food Instagram Accounts Across India You'll Love
)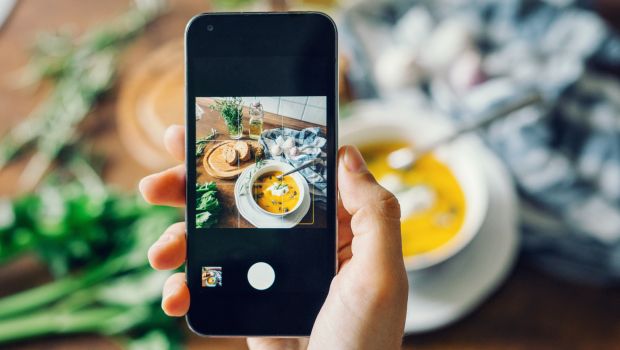 Gajos is a pioneer in online experiments. With the help of the LabInTheWild, an online platform for conducting behavioural research that he created in 2011, the team designed an experiment to test how people learn about nutrition by using a social, online quiz. They were specifically interested in the participants' knowledge of macronutrients such as carbohydrates,
protein
, fat and fibre. About 2000 people participated in the experiment over a period of six months.At the end of the experiment, it was seen that who received additional information like explanation for their answers performed better and learned more than those who got no feedback or explanations. However, the team also found that there was no major difference between explanations generated by experts and explanations generated by peers.These findings suggest that it may be better to collate all the nutritional wisdom and feed it to the crowd online rather than relying on individual experts. This way they can tap into a larger social network, spread more awareness and allow people to make more informed choices about their health because by participating in an online experiment they were able to gain better knowledge about things that can affect decision making. The results of the study were presented at the ACM SIGCHI Conference on Human Factors in Computing Systems in Denver.