Whether you're looking for the chatpata
street food
, wondering where to go to binge on authentic oriental cuisines, or want to know where you can pick up a freshly brewed
beer
, then you are in luck, as we give you an exciting line-up of food fests to tingle your taste buds. With these four of the best food festivals in Delhi NCR, get ready to indulge in the ultimate palate-party this summer. The question is which one will you choose?1. The Grub Fest 2018If you love food and entertainment, then this is the festival for you! The Grub Fest is a perfect combination of food, fun and entertainment. With hundreds of best restaurants and food brands, interesting culinary workshops, organic food market, and lively performances by musicians, you have enough to fill your food buckets at the Grub Fest! But, if this isn't enough, then head to the special arena of 15 mini-food trucks called the Grub Mile to satisfy your gastronomical demands.
Where
: Jawaharlal Nehru Stadium, New Delhi
When
: 6th to 8th April 2018
2. Aminabad Ki Galiyan Food Festival All the
kabab
and biryani lovers raise your hands! This food festival is for the ones who have a great taste for Awadhi cuisine like kakori kabab, zimikand ki shikampuri, nihari gosht, zaffrani paneer, galouti kabab; et al. Aminabad is a bustling bazaar, nestled in the centre of Lucknow, which is popular for its exotic nawabi-style cuisines. During this 10-day festival, you will savour these age old nawabi delicacies from the fabled kitchens of Awadh.
Where
: The Great Kabab Factory, MGF Mall, Saket
When
: 28th March to 8th April 2018(Also read: Kakori Kebabs:
A Tale Of An Offended Nawab, Mangoes And a Delicious Variety of Kebab
)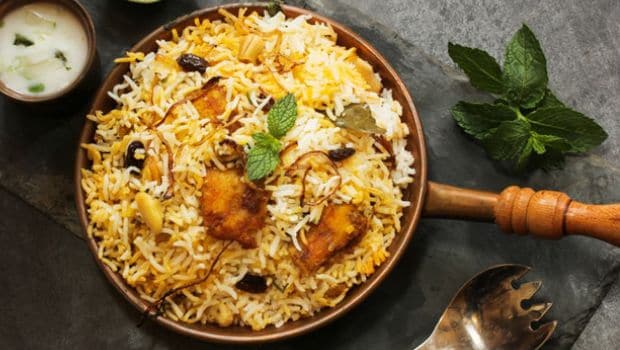 Aminabad Ki Galiyan Food Festival is for the ones who have a great taste for Awadhi cuisine.
3. Asian Street Food Festival 2018
Asian Street Food Festival is an al fresco food carnival that comes with exotic sights, sounds, smells and tastes similar to the streets of a busy Southeast Asian market. If you fancy eating oriental cuisines, this festival could be your one-stop destination to savour some authentic Asian street food. From Nasi Lemak of Bali to freshly caught fish grilled of Thailand, Asian Street Food Festival offers it all.
Where
: DIVA Spiced, 79 & 80, Meharchand Market
When
: 10th March to 10th April 2018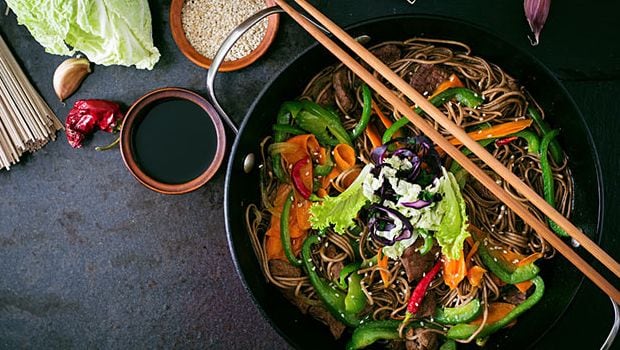 A food carnival with exotic sights and smells similar to the streets of a Southeast Asian market.4. The International Mango Festival 2018Would you agree if we say that eating mangoes is perhaps the best part about summer? With the mercury level is raising day by day; our cravings for mango have also started to surface. So, what are you waiting for? Simply head to one of the most popular fruit festivals of Delhi - The International Mango Festival - and sample a great variety of mangoes. The festival is a tribute to our love and fondness for mangoes, where one can taste 1100+ varieties of mangoes under one roof.
Where
: Dilli Haat, Janakpuri & Dilli Haat, Pitampura
When
: 9th to 10th July 2018(Also Read:
Is Eating Mangoes Healthy?
)
About Shubham BhatnagarYou can often find Shubham at a small authentic Chinese or Italian restaurant sampling exotic foods and sipping a glass of wine, but he will wolf down a plate of piping hot samosas with equal gusto. However, his love for homemade food trumps all.