Our everyday cooking is filled with so many unique utensils that are specific to Indian cooking. Recipes like kadhai paneer and dal need kadhai, pressure cooker and tadka pan. These recipes has a unique style of cooking that brings out the flavours of the dish. Another such unique and interesting style of cooking comes with 'handi'. A handi is usually used for slow-cooking. The deep round-bottomed pot allows the food to get maximum contact with direct heat. The lid seals the pot and allows the food to cook in its own steam, preserving the flavours and nutrients in the food. This style of cooking enhances the taste of the food, making it even more delicious! That is why we have created a list of some of the most delicious handi dishes. They use special recipes that work well with slow-cooking. The best part about these recipes is that you can also makes it in other utensils as long as you cover it with a lid and cook it slowly.


Also Read: From Achari Chicken To Achari Paneer: 7 Achari Recipes For A Tangy And Delicious Meal
Here Are 5 Handi Recipes You Need To Try:
1. Handi Biryani
Who doesn't love biryani? This delicious dish is all in one meal that soothes the heart and the belly of all Indians. Any occasion is incomplete without biryani, and this handi biryani enhances the dum flavours of the spices in the rice and the chicken.
Click here for the full recipe of Handi Biryani.
2. Handi Paneer
Our parties are incomplete without a delicious paneer curry. This masaledaar handi panner is just irresistible. With a host of spices cooked, this handi paneer dish tastes excellent with some piping hot parathas.


Click here for the full recipe of Handi Paneer.
3. Handi Corn Sabzi
Another delicious vegetable, this slow-cooked dish makes for an earthy and delicious sabzi. The capsicum and corn are char-grilled first and then slow-cooked in garam masala, onions, coconuts, tamarind and jaggery.


Click here for the full recipe of Handi Corn Sabzi.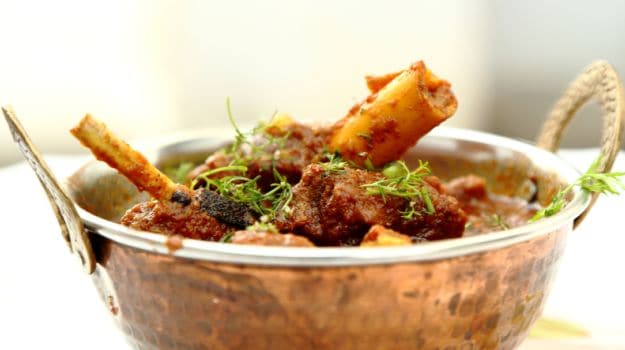 4. Handi Lamb
Mutton lovers can't resist this delectable mutton curry. Handi lamb makes of mouth-watering and creamy curry. Boneless cubes of lamb are slow-cooked in mild masalas, yoghurt and cream. Serve this handi lamb with freshly steamed rice.


Click here for the full recipe of Handi Lamb.
5. Handi Chicken
If you love chicken as much as we do, then this handi chicken recipe is perfect for you. The secret of this spicy chicken curry is the marination of the boneless chicken in salt, red chilli powder, turmeric powder and garam masala.


Click here for the full recipe of Handi Chicken.


Try out these delicious handi recipes and do tell us in the comments section below.