From one of the most celebrated names in the world of Telugu cinema to the present day Pan-Indian superhero, Prabhas Raju Uppalapati has become a household name all across the nation after the release of SS Rajamouli's magnus opus Baahubali - The Beginning and its sequel Baahubali - The Conclusion that released this year, smashing all possible box-office records ever established by an Indian movie. The movie grossed over 1500 Crore in under a month, becoming the first Indian movie to have ever been able to generate such massive revenue.
Prabhas celebrates his 38th birthday today and the world of Indian cinema can't stop from wishing him all the love and success. While reams have been written about Prabhas' fitness regime and crazy diet routine for his role as Baahubali, not many know about his foodie side. In one of his recent interviews with IANS, the Mirchi actor admitted that he and his family are great lovers of food. If not an actor, the Billa star would have been in the food business, "I had thought I will do some business because I am lazy and I can't do jobs. I had thought that maybe I will go into hotel business because our family loves food. And north Indian food is very famous in Hyderabad." Talking of Hyderabadi food, the actor was recently seen treating actress Sharddha Kapoor to Hyderabadi Biryani and other local culinary gems on her visit to the city. Prabhas and Shraddha are set to work together in director Sujeeth's upcoming Saaho which is expected to be released earlier next year.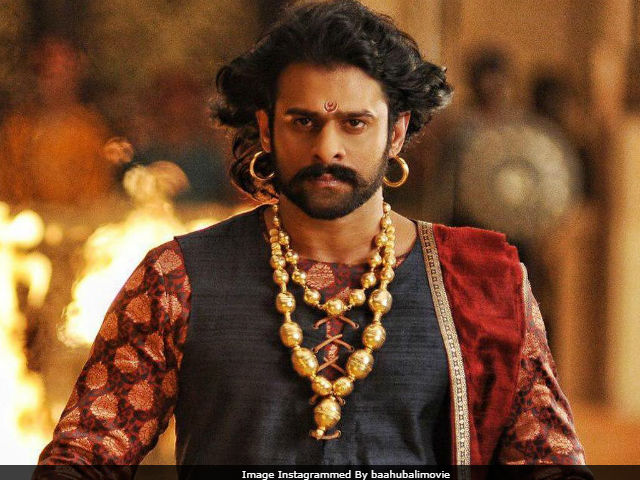 Prabhas, who has always been known for his action sequences in his movies, boasts of an effortlessly revved up metabolism and an enviable physique. Right from his debut in Eshwar (2002) to the worldwide blockbuster Baahubali, The Conclusion (2017), Prabhas has always managed to look lean, fit, agile and chiseled. The Saaho actor admits being a lover of non-vegetarian delicacies, especially traditional Hyderabadi preparations as well as the local seafood fare. Recently, the actor was seen relishing some delicious Andhra delicacies along with Rana Daggubati and Anushka Shetty on Raveena Tandon's visit to Hyderabad.
Prabhas' love for all things non-vegetarian, especially sumptuous traditional biryanis, is not unheard of. The actor has been known to have a crazy, monthly cheat day along with co-star Rana Daggubati wherein they both would relish close to 15 different varieties of biryanis along with other non-vegetarian curries, snacks and appetizers.
With the kind of hard work the actor put into his last blockbuster release, it is only legit for him to indulge in his favourite foods every once in a while. We wish Prabhas a very Happy Birthday, all the love and success in the world and truck-loads of good food.