Actress Shraddha Kapoor's is all set to ring in her 30
th
birthday in Mumbai today. Shraddha recently took the internet by storm after she released the first look of her upcoming film 'Haseena'. Directed by 'Shootout at Lokhandwala' director Apurva Lakhia, 'Haseena' is a biopic on Dawood Ibrahim's sister Haseena Parker. The expectations from the film are high as it is touted to be Shraddha's first venture outside the bubbly-girl-next-door space. The poster shows Shraddha sporting an intense expression with kohl-rimmed eyes. The first look was praised by many actors in Bollywood including megastar Amitabh Bachhan who took to twitter for praising the poster of the film.
The Aashiqui-2 actor is loved by many, be it for her radiant face or her bubbly avatar. Ever wondered what goes into the diet and fitness regime of the actor to give her that spunk? The vivacious actor has been into sports from a very young age. As a teenager, she was an avid basketball and volleyball player. She continues to like to go for a good run as and when time permits. Shraddha is a lover of adventure sports like rock climbing and scuba diving. The actor, who got to display her scuba diving skills on screen for her film Ek Villain, has been quoted saying that this was one of the most enjoyable sequences of the film for her.The actress likes to hit the gym in the morning. Her session consists of stretches, push ups, pull ups, crunches and fat burning cardio. She makes it a point to hit the gym at least 5 times a week, and do regular cardio, strength training and interval training. The fitness freak actor also took to pilates as part of her fitness routine few years ago. Pilates improves
flexibility,
builds strength and endurance.
A gifted dancer since childhood, the ABCD 2 actor boasts of exceptional Ballet skills. Zumba, Belly Dancing and Hip Hop are other dance forms she enjoys and practices as much as possible for fitness. She values good sleep and makes it a point to have an eight hour long beauty sleep to keep her fresh and active the next day.
Photo Credit: www.instagram.com/shraddhakapoor
Even though Shraddha Kapoor is genetically blessed with good skin and a lean figure, the actress is very conscious of what she eats. Junk food and other tempting delights are off the radar for this spunky actor. Her meals are rich in fibre, carbs and protein. She takes her breakfast as soon as she wakes up which consists of an exciting variety of
fruits,
egg white omelette with poha or upma. For lunch, she has simple dal, chappatis and veggies. Her favourite non-vegetarian delicacies are fish curry and chicken curry. The actor never delays her dinner post 8 p.m and usually goes to bed by 11 p.m. Shraddha not only recognises the significance of every meal, but also the significance of having them on time. She never skips a meal. She makes it a point to keep herself hydrated all the time, and drinks plenty of water throughout the day. This not only monitors her
metabolism
levels, and helps in smooth digestion, but also works wonders for her skin.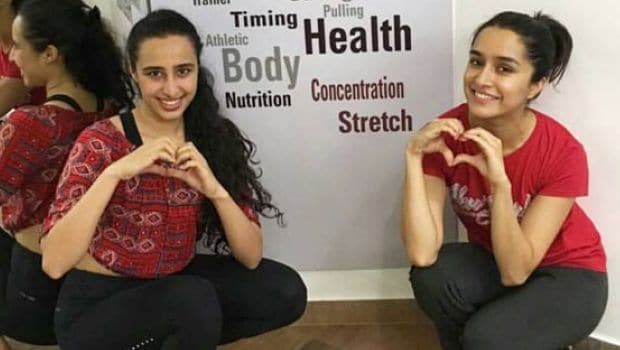 The actress has her share of indulgences as well. She loves chocolates and has a major sweet tooth. But she ensures not give in to it too easily or frequently. However, on your birthday Shraddha, we hope you take a break from your strict diet and indulge in the many
chocolate
cakes that await you.