It's about 4: 30 in the evening, you are hungry but you've had your lunch some two hours back, and there is a good four to five hours to go for your dinner, what to do? A cup of chaiand some snacks to the rescue! Mention evening tea, and our mind can't help but wander around samosas, kachoris and pakodas. You already know how damaging they can be to your weight loss goals, blood sugar and cholesterol levels. However, that doesn't mean you make your evening tea time a grumpy affair. Remember, starvation is not going to help, binge-eating later is even worse. Wondering what to do? Perhaps substituting the fried and greasy snacks with some healthy ones may work.
Bangalore based Nutritionist Dr. Anju Sood explains, "During tea time one can easily ditch the regular fried snacks for healthy and equally delicious alternatives. Make sure you choose the snacks that are high on fiber, as that leads to slow liberation of sugar, which prevents abnormal sugar spikes. It also curbs our cravings, by keeping us satiated for long. Another thing to keep in mind is the protein quotient. As protein also digests very slowly, it helps keep satiety levels high. In my view, a bowl of sprouts , besan or Moong Dal ka Chila, roasted channa with puffed rice or home-made dhoklas makes for some deliciously filling and nutritious snacks."
Health Practitioner and Macrobiotic nutritionist Shilpa Arora suggests five healthy snacks for tea time that can be enjoyed during the evening -
1. Pumpkin seeds

Pumpkin seeds are packed with vitamins, minerals and antioxidants and flavour, making them one of the healthiest snacks to munch on during evenings along with your cup of chai. You can have them roasted or boiled. Season with a little bit of curry powder, cayenne pepper, or chipotle flakes for some spicy snacking option, or you can also add cinnamon, clove or nutmeg to your seeds for a yummy treat.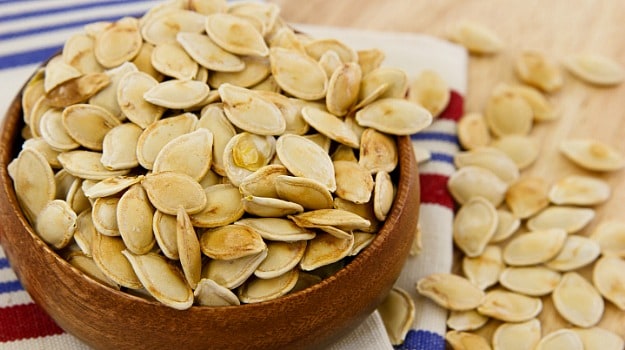 2. Sprouts A bowl of fresh and colourful sprouts is a hit when it comes to healthy snacking options. Give your evenings a healthy spin by soaking chickpeas, moong dal or some legumes in water and wait for them to slit open into some healthy sprouts. Have them alone, or add some freshly chopped veggies like cucumber and tomatoes, and season it with some salt and pepper for the spicy edge. You can also try this healthy Sprouts and Corn Chaat recipe by Huda Shaikh to make your evening snacking more fun.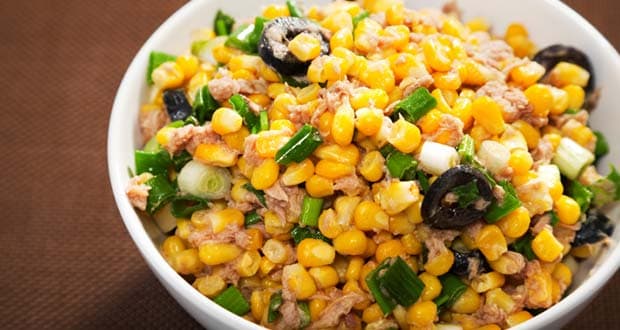 3. PeanutsPeanut kernels are a good source of dietary protein. They are also rich in fiber and good quality fat, and are packed with many vital vitamins and proteins. According to Shilpa, peanuts make for an amazing tea time snack. Just roast them and toss with a handful of spices for a lip-smacking treat.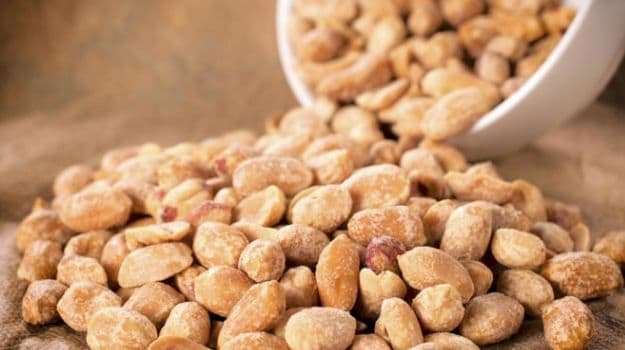 4. A Trail Mix of Nuts
Almonds
, cashews, walnuts,
dates
and prunes are all packed with several antioxidants. They are also rich in fibers that aid weight loss. Munching on a handful of nuts can do wonders for your heart. These nuts have high amounts of unsaturated fats, which is good for the heart as it helps in reducing the inflammation of the arteries. They can also raise your good cholesterol.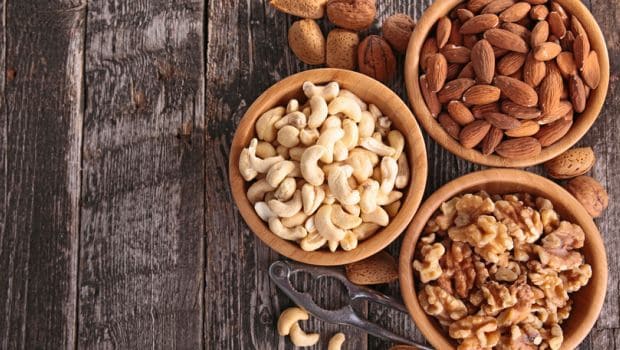 5. Apple SticksChoose some firm apples. Wash and dry them thoroughly, remove the stem, and skewer in craft sticks. Now put them in the freezer, and prepare some caramel. Holding the stick, dip the apple into the warm caramel, and rotate the apple gently to shed the excess caramel. Place on waxed paper and let it cool and enjoy.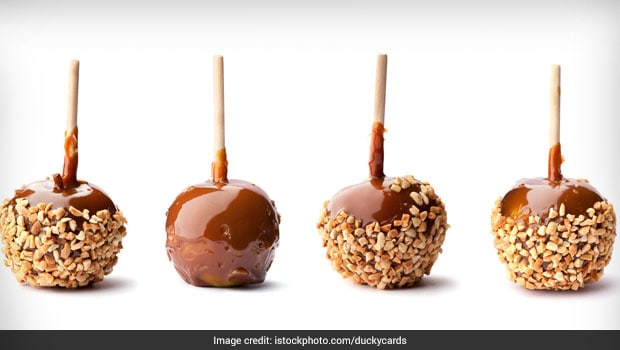 With these healthy snacks, you not only have your evening hunger pangs sorted but also get your daily dose of nutrition. Have some more guilt-free and healthy ideas to enjoy with your evening tea? Do share with us.
About Sushmita SenguptaSharing a strong penchant for food, Sushmita loves all things good, cheesy and greasy. Her other favourite pastime activities other than discussing food includes, reading, watching movies and binge-watching TV shows.