Happy Birthday Sidharth Malhotra: Here's What Makes Him So Lean and Chiseled
NDTV Food | Updated: August 18, 2017 13:11 IST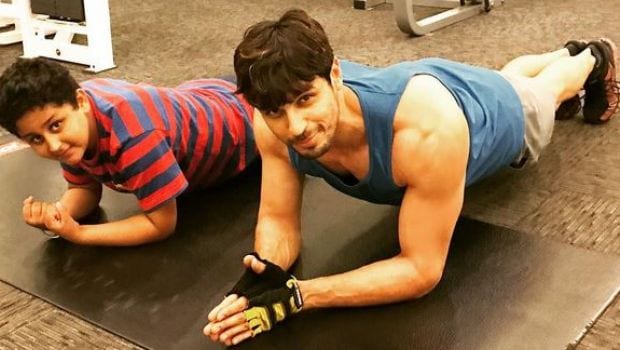 He is one of the most desirable men of Bollywood. His chiseled body and lean physique stirs waves of envy in most men. Sidharth Malhotra started his acting career in the year 2012 opposite two other extremely talented debutants – Alia Bhatt and Varun Dhawan. His very first movie, Karan Johar's Student of the Year, sky-rocketed him to success. In his 4 years of Bollywood career, Sidharth has delivered laudable performances in six diverse movies besides winning humongous female attention. His is undeniably, unarguably one of the best male bodies in the Indian showbiz, and while many hearts can't help but beat harder with just one look at his perfection, most wonder what goes into making him so picture perfect. As the actor celebrates his 32nd birthday today, we take a closer look at what keeps him at top of his game.

Sidharth began his modeling career at the age of 18. He admits being an active kid back in school. As he traversed his way into modeling, he took to gyming and only felt disappointed. In one of his recent interviews Sidharth explained how hard-core weight training only makes the body stiffer and heavier, therefore he took recourse to a mix of diverse physical activities ranging from yoga, martial arts, running, dancing to playing sports and even rope climbing.


Sidharth admits being a store-house of "pent up energy" which needs an outlet invariably. He therefore takes his workout sessions extremely seriously. The Baar Baar Dekho actor describes himself as a staunch Punjabi, a lover of non-vegetarian delicacies and all things sweet. Like all other actors, Sidharth also grapples with the downside of always being on the move. With untimely sleep schedule and erratic shoot routine, the Ek Villain actor tries hard to keep his sleep, diet and fitness regime in tandem.


Sidharth's daily diet includes home-made food that he usually carries to the sets. He battles his sweet-tooth by consuming healthier alternatives like dark chocolate, jaggery and even low-cal ice creams. His regular meals are abundant in fresh organic produce, a range of meats, fish, veggies - mostly steamed - and protein shakes on exceptionally demanding days.
Siddharth works out four days in a week with a change in his regime after every 3-4 weeks. "I don't drink fruit juices. They have no fibre and are loaded with calories. One must not combine meals with juices," the actor told Filmfare. Sidharth steers clears of smoking and alcohol. In another interview with GQ he talked about the importance of the body's ability to be able to lift its own weight, this is when where the significance of body-weight training, resistance techniques like pull-ups, pushups and core-strengthening exercises steps in.


"Get most of your energy intake when the sun is out. Make the first meal of the day the heaviest. Listen to your body. Eat light, easily digestible after sunset and try and eliminate all the heavy carbohydrates that you're not going to use. Eat cooked vegetables instead of raw ones because those take longer to digest. When I have a night shoot, I eat a heavy meal around sunset, and keep it light through the night by eating dry fruits and fruit or vegetable shakes," he told GQ.

Portion control, sheer discipline, sound sleep and lot of hard work – that's how the actor sums up his fitness mantra. He believes that all bodies are different and therefore require a tailor-made diet plan and fitness routine.


As Jim Rohn puts it, "Discipline is the bridge between goals and accomplishment," it seems that the Kapoor & Sons actor trots on the right path. He comes from a league of young, super-talented actors that is versatile, eager, multitasking, focused and disciplined with respect to their craft.