Whether or not you are a vegetarian, you would agree that rajma chawal has a unique fan-base in this country. No matter what time of the day it is, a plateful of rajma chawal can cheer you up instantly. Rajma, or kidney beans, are a treasure trove of health benefits. It is an excellent source of dietary fibres, which help boost your digestive system and also keep your heart healthy. It has a low GI index, which makes it ideal for diabetics too. Rajma also boasts of an array of antioxidants, it is a natural detoxifier. Since it is so abundantly loaded in potassium, it is also safe for patients with high blood pressure. Kidney beans are also an incredible source of plant-based protein. Protein is called the building block of life. It helps build muscle, and also help weight loss. Protein keeps you full for long, thereby preventing you from over-eating.


You would be surprised to know that your humble rajma is actually a fairly versatile bean. You can use it to make kebabs, patty, burrito and what not.
Here are some interesting ways in which you can include more rajma in your diet:
1. Rajma Kebabs
Think kebabs and you are bound to picture all things meaty and greasy. But you can also use handful of rajma and herbs to make yourself some delicious kebabs. These rajma kebabs are ideal for your cheat days. You can always monitor the decadent quotient of the kebab by monitoring the butter and ghee content.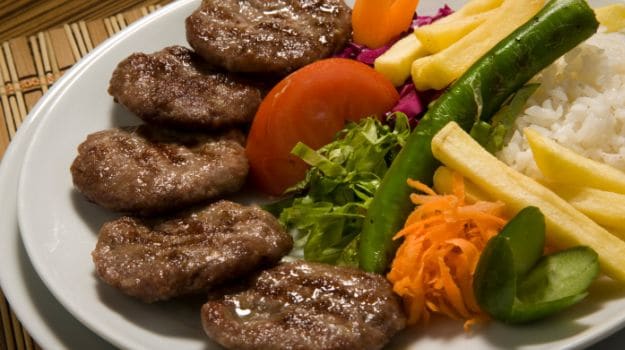 High protein diet: Think kebabs and you are bound to picture all things meaty and greasy.
2. Rajma Patty


Ditch the red meat/aloo patty for your burgers and try making some delish high protein patties with rajma. To the goodness of kidney beans, you can also add some arbi, corn kernels, bell pepper and red chilli for a wholesome patty.


(Also Read: Beetroot, Mushroom and Beans; Here Are 5 Ingenious Ways To Make Healthy Burger Patties)


3. Rajma Burritos


Think only Indians are obsessed with kidney beans? You really need to try some Mexican gems like burritos, to understand its sensation in Central America. The stuffed roll is packed with beans, veggies and herbs. Wholesome and saucy, burrito is ideal for times when you are looking for something healthy and filling to tuck into. Boil some rajma beans, sneak them into your burrito and munch away.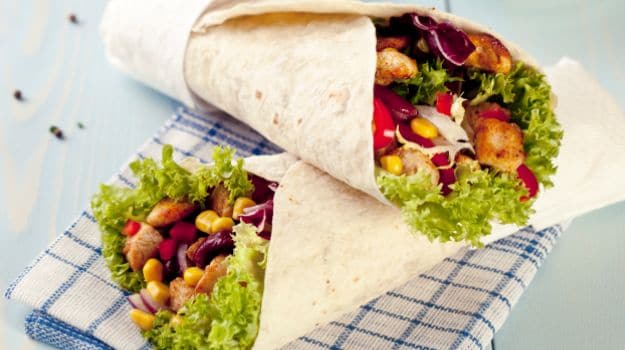 4. Rajma Sprouts


Looking for something light and healthy to snack into? Try sprouting kidney beans. Throw in some chopped veggies and fruits like cucumber and tomato in your salad. Top it up with chaat masala and lemon juice for a lip-smacking experience.


(Also Read: 5 Benefits Of Eating Sprouts And Fun Ways To Include Them In Your Breakfast)


Try these amazing snacks and let us know which ones you liked the best!