Buying a refrigerator can be quite tricky and once you get to a store, it's likely that you will get perplexed looking at myriad options. Fret not, we'll tell you how you can filter your choices to arrive at a model that is best suited for you and your family.
What to Keep in MindCapacity:
While buying a fridge, always keep in mind the size of your family and the daily needs of all. Accordingly, pick a refrigerator that will be able to meet your requirements. Your refrigerator's capacity is divided into two – gross and net – which is the total and the usable capacity respectively.
(Kitchen Appliance Review: Our Pick for The Best Single-Door Budget Refrigerator)
Star Rating and Energy Consumption:
EER (Energy Efficiency Rating) or star rating denotes how energy efficient is your appliance. The higher the star rating, the more energy efficient it will be. Also look for the total units of electricity (kWh) that your model will use in a year. Always look for a blue and green coloured Bureau of Energy Efficiency (BEE) logo to ensure the authenticity of the EER rating.
Electricity bills are a huge concern for most of us, so it is best that you bet your money on an appliance which is the most energy efficient. An important point to remember in terms of energy consumption of your refrigerator is that it also depends on how many times and how often do you open your refrigerator. Every time you open the door, it has to work extra to maintain the same temperature.
(Unbelievable Kitchen Appliances You'll Love)​
Compressor:
This is the main cooling unit of your refrigerator. It could be of two types: normal and digital or invertor compressor. A normal compressor takes off at a high speed but then runs at a constant speed throughout, so even if there is a cooling loss, it will run at the same speed and switch off once it reaches optimum cooling. This is probably why sometimes you hear a 'tick' sound from your refrigerator.On the other hand, a digital or invertor compressor can run at varying speeds according to the cooling required. It starts at a low speed and boosts up whenever there is a loss in cooling. This is in contrast with normal compressors that take-off at a high speed consuming more electricity and producing noise. For smaller refrigerators, normal compressors work just fine. Digital compressors are usually present in all medium-sized and large-sized fridges which are meant for larger families. Digital compressors are more energy efficient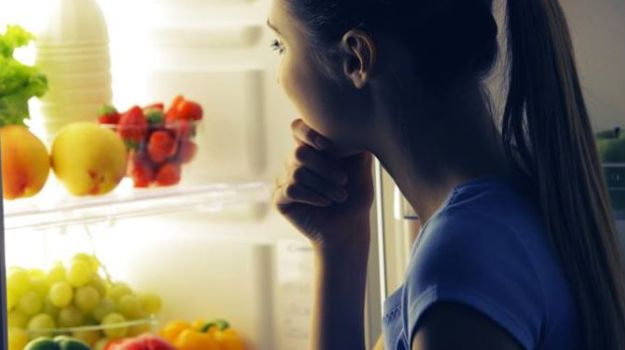 (Kitchen Appliance Review: The Best Refrigerator In India
)
The Add-ons:
As the size and capacity of the refrigerator increases, so does the need to include multi-purpose functions. Medium- to large-sized refrigerators come with latest technology and features like cool pad - a gel plate inside the freezer that will keep food items from melting during power cuts for up to 10 hours, deodorizer, spill-proof toughened glass, adjustable shelves, ice and filtered water dispenser, auto-adjustment feature according to weather, in-built voltage stabiliser, and door alarm (if door remains open for more than a minute) to name a few.
(Unbelievable Kitchen Appliances You'll Love - Part II​
)
Defrosting
In conventional direct cool refrigerators, after a period of time, the freezer gets extremely cold forming icicles. This then calls for manually defrosting the fridge. However, some of the latest versions now come with auto-defrost feature.Frost-free fridges on the other hand make use of electric fans to ensure even circulation of air. This ensures that there is no extra ice accumulating in or outside the fridge, thereby there is no need of defrosting. Almost all modern refrigerators come with frost-free feature and are easily affordable. However, most direct cool fridges are single-doors, more energy efficient, provide instant cooling and are a popular choice for industrial purposes.The above features will help you look for a fridge that is apt for your family size and needs. The add-ons, of course, come for additional price.
(5 Tips to De-clutter Your Refrigerator
)
10 Smart Tips
Bureau of Energy Efficiency (BEE)'s official site has given a few tips that can help you use your refrigerator smartly, avoid any damage and save electricity.- Always leave at least two-inch space around you refrigerator for proper ventilation.- Make sure that the refrigerator is kept away from all sources of heat, including direct sunlight, and appliances such as cooking range, oven, radiators, etc.- Avoid over filling the refrigerator with food items to ensure adequate air circulation inside.- Keeping the fridge door open for longer or frequent opening consumes more electricity.- Allow hot foods to sufficiently cool down before putting them in the refrigerator.- Put warm food items in sealed (air tight) containers.- Make sure that the refrigerator's rubber door seals are clean and tight.- To check whether the seals need replacement, place a flashlight inside the refrigerator and close the door. If light seeps out around the edges, then you need to change the seals.- When dust builds up on the refrigerator's condenser coils, the compressor works harder and uses more electricity. Therefore clean the coils regularly.- In manual defrost refrigerator, accumulation of ice reduces the cooling power by acting as unwanted insulation. Therefore, defrost the freezer compartment regularly.
(What's the Temperature of Your Refrigerator?)​
Storage and maintenance tips

- Never store juicy/citrus food items at the back of the shelves; they will tend to freeze there.- Before preserving veggies in your fridge, try blanching them for a longer life.- Make sure that the vegetables have cooled down and then stored in air-tight containers.- All food items should be removed from the freezer before you start defrosting (direct cool refrigerators)- You should always use mild liquid detergent solution or a synthetic detergent to clean the refrigerator. Baking soda solution can also work.- Keep a check on the temperature settings with respect to the temperature outside.