The nippy weather has all of us tending towards our favourite
winter comfort foods.
From
gajar ka halwa
to
gulab jamun,
from
kahwa
tea to mac and cheese, winter warmers can soothe the chills. One such winter delight we can't do without is a nice cup of Hot chocolate. Made with melted chocolate, cocoa powder and topped with shaved chocolate or a nice dollop of whipped cream, Hot Chocolate can envelop the harshest of winter woes in its silky embrace. Also known as hot cocoa, drinking chocolate or just cocoa, the indulgent hot beverage has had a journey of its own, going back centuries in time, undergoing several variations along the way.It is believed that the earliest variant of Hot Chocolate can be traced back to 500 BC! Yes, our dear beverage is that old, providing comfort to Mayans over 2500 years ago. The warm cocoa beverage became a mainstay of Aztec or Mexican culture by 1440 A.D. This variant of Hot chocolate referred to as the xocolatl was way different from how we enjoy the beverage now. Made from chocolate sourced from fresh cocoa seeds, Mayans used to mix the chocolate with water, cornmeal and chili peppers to whip up the much loved drink! And it wasn't even enjoyed piping hot. They would take the drink in a cup, pour the drink back and forth from a cup to a pot until a thick foam developed. Chocolate was easily available to all classes of Mayans and hence the drink became the favorite go-to drink in the territory. The drink tasted spicy and bitter in contrast to modern sweetened hot chocolate, as sugar was yet to come into the picture and the beverage was yet to travel to Europe where it got a whole new treatment in the 16th century. (Also Read:
The 'Sweet' Accident That Gave Birth to the Chocolate Chip Cookie​
)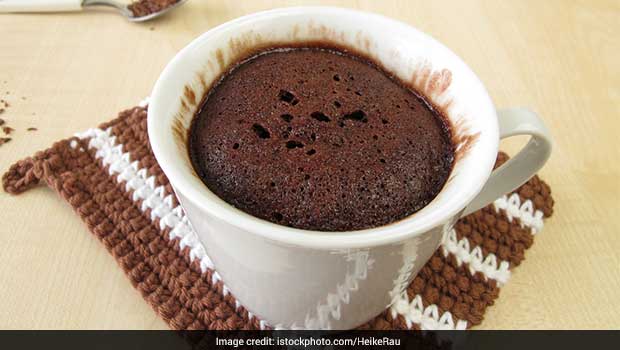 When in the early 1500's, explorers brought the beverage European shores, it was still cold and bitter tasting. Then with the rising popularity of cocoa, cocoa beans and chocolate in Europe, it travelled to the courts of King Charles V and the Spanish nobility. With its introduction in the kitchens of Spanish upper class, it slowly got revamped as the hot, sweetened beverage sans the chilly flakes. In about a century, the Spanish treatment to the beverage began to move out of Spain and became a hit across other territories. And ultimately when in the early 1700s, it reached London, the beverage was the most hot-selling item across little taverns and chocolate houses. Chocolate was still an exotic and luxurious item - the Dutch still controlled majority of chocolate beans production, but that didn't come in the way of the growing popularity of Hot chocolate around the globe.(Also Read:
Top 6 Health Benefits of Dark Chocolate​
)
The English gave another addition to Hot chocolate, that of milk. They started adding milk to their chocolate and often enjoyed it as an evening beverage. In the 19th century hot chocolate began to be used to treat ailments such as liver and stomach diseases. Needless to say, the beverage broke records of popularity even in the U.S. The concoction was now much thinner than its original counterpart and enjoyed by everyone from old to young. The Americans even incorporated it in their regular coffee vending machines and it was a mainstay in every cafe; in town. Hot Chocolate has become an indispensable part of our winter regime. One can find it in cafes, restaurants and hotels. One can also find the instant Hot chocolate mix in markets which just needs to be mixed in water or milk and is ready to consume in minutes. This winter as you sip into your warm and fuzzy drink, don't forget to look back on the grand journey it has had so far, to give you the comforting hug
Watch this video to make a simple, fuss-free version at home!