I could almost smell the coffee from the street. It's one of my most endearing childhood memories. Coming back from school to find my grandmother roasting coffee beans. Drinking coffee was still off limits - only malted beverages then, but there were no restrictions on getting involved with the coffee making process. I knew what I had to do once my grandmother roasted the beans. It was fun watching the roasted beans pass through a 'hand grinder' and turn into coffee powder. My grandmother would then add chicory into the mix, another vital ingredient for that quintessential tumbler of freshly brewed South Indian filter coffee.
Many years later I was at Flying Squirrel, one of Bengaluru's hipster coffee roasteries and cafes where coffee snobs watch baristas roast and grind coffee as they sip on their ristrettos. I'm sure a few streets from Flying Squirrel there are still homes in Bengaluru that brew coffee the old-fashioned way, where kids like me either grind coffee in more modern machines or accompany their parents to the neighbourhood 'coffee works' where you can choose your beans and grind it. It's ironical how many homes even in South India have come a full circle in just a few decades. From roasting, grinding and brewing their own coffee to switching to supermarket versions of filter coffee or instant coffee and then suddenly becoming coffee snobs and shopping online for beans, roasting equipment and brewing equipment to craft their own brews.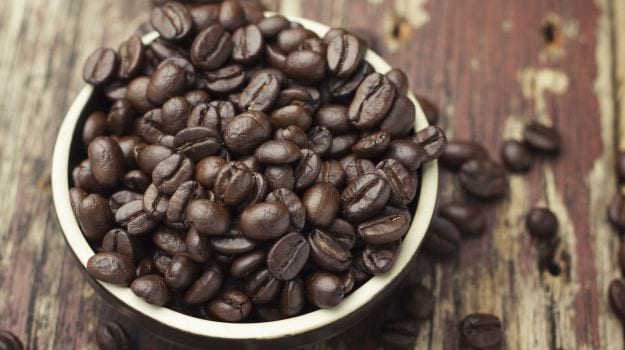 Bengaluru is leading the way in home brewing and the availability of high quality coffee coupled with burgeoning coffee communities is changing the scene. I was at the preview of Coffee Yard, a venture of fifth generation coffee planters - Classic Coffee, that is all set to showcase brewing techniques that can completely alter the taste of the same batch of coffee. It's one of the many initiatives in the city that's helping educate consumers so that they enjoy their coffee better.
Whether you're a budding hipster or a coffee aficionado you've probably figured out that coffee that was made a few months ago and dispatched to a supermarket shelf is certainly not in the same league as artisanal (hipsters love this word) coffee. With a plethora of options available online, it's easy to get started.
1. Roasting: You could order unroasted (green) beans or roasted beans. A few homes in Chennai and Bengaluru still roast their beans on a skillet (like my grandmother used to do). But it's obviously much easier if you invest in a roasting appliance - varying options and prices, to get the job done.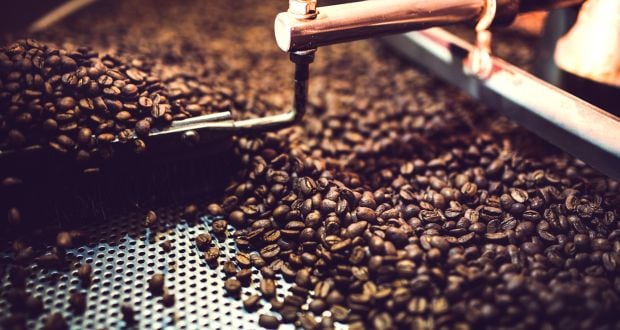 2. Storage: Roast in small quantities; ideally not more than a week's supply. Store the roasted beans in airtight jars and use them in quick time.
3. Grinding: Again, there are many home grinding options available. You could choose a completely mechanised or a more old-school grinder. Once you have ground the coffee, make sure you consume it within a month. Of course, you need to store it in a dry space and in an air tight container.
4. Brewing: This is the key step and could determine the flavour profile of your coffee. It's also the best first step, you could graduate to grinding and roasting your coffee once you've cracked the process of brewing. Here is some brewing equipment you can find at a home store or online in India.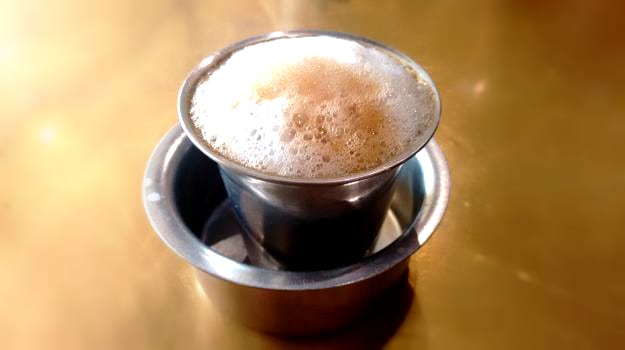 5. The South Indian Coffee Filter: I'm not shy about my bias towards South Indian coffee. My home collection includes filters in brass - the flavours are slightly different, and stainless steel. Use a filter with tiny holes if you are brewing your filter coffee overnight. Filters with larger holes are ideal if you want your filter coffee in an instant. Use one heaped teaspoon for a 150ml cup of coffee. Remember that only 25% of this mix is water; 75% is thick full cream milk. You can alter the mix if you don't fancy very thick coffee.
6. The Vietnamese Drip Style Coffee Percolator: Looks like the South Indian coffee filter except the Vietnamese also add condensed milk to the 'decoction.' The coffee is served hot or poured over ice, instantly transforming it into iced coffee.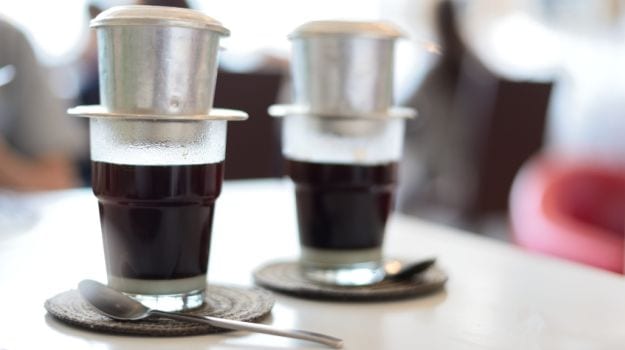 7. Moka Pot or the Machchinetta del Caffe: It has been my 'go to' coffee maker for a quick shot of Espresso ever since I discovered this at an Italian home in Melbourne, (another city that takes its coffee very seriously). This stove-top coffee maker is a fine example of 1930s style Industrial design that produces coffee by passing boiling water pressurised by steam through ground coffee. It works equally well for a quick shot of Espresso or even a filter coffee with milk.
8. French Press: Another outstanding example of Italian design (it's called caffettiera a stanuffo) in Italian, this plunge style coffee maker is great for coarse coffee powder. Brewing time is usually four minutes. Perfect if you like medium bodied coffees.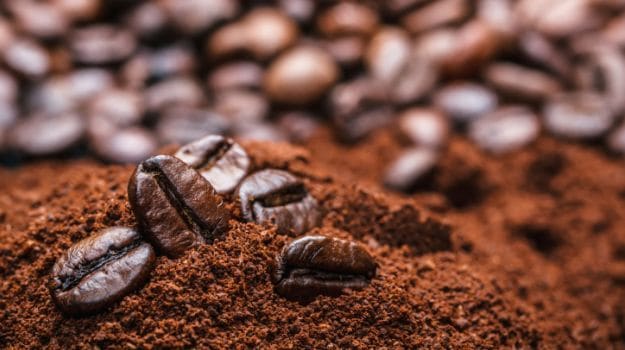 9. Pour Over/Chemex: James Bond might have been the first hipster. The Chemex gets a mention in Ian Fleming's 1950's novel Russia with Love. This patented hourglass design (along with its unique brand of paper) brings out the citrus/acidic notes making the coffee easily palatable, smooth, can be made in larger portion.
10. Aeropress: Need to carry your coffee maker on a holiday? This is probably what you need. It's not just portable but also easy to use with quick extraction time (two minutes flat) and ideal for heavy bodied coffees with rich flavours that might just cop at your tongue.About the Author:
Ashwin Rajagopalan is a cross cultural training expert and lifestyle writer. When he's not writing about food, he thinks about gadgets, trends and travel experiences. He enjoys communicating across cultures and borders in his weekday work avatar as a content and editorial consultant for a global major and one of India's only cross cultural trainers.
Disclaimer:
The opinions expressed within this article are the personal opinions of the author. NDTV is not responsible for the accuracy, completeness, suitability, or validity of any information on this article. All information is provided on an as-is basis. The information, facts or opinions appearing in the article do not reflect the views of NDTV and NDTV does not assume any responsibility or liability for the same.