Have you been noticing people gulping down
coffee
shots right before their workout in the gym? Trust us, you're not the only to be amazed. Coffee has long been associated with boosting
metabolism
(black coffee, we mean). It was almost like a Eureka moment when coffee's metabolism boosting ability was discovered and how it can be helpful when had right before beginning the workout. Later, ace athlete and Olympic champion Mo Farah tweeted about his love for coffee. In his autobiography, 'Twin Ambitions', Sir Farah notes how he has coffee shots twenty minutes before his race and feels a "massive
caffeine
high". While many of us shrugged in doubt, some of us even admitted wanting to try the trick, but, not before we had finished doing our research.
Coffee coffee coffee......!!! Yeeeeezzzzzzz!!!

— Sir Mo Farah (@Mo_Farah) February 23, 2014

You'd be happy to know that the miracle ingredient isn't coffee but what it contains - caffeine. A study published in the International Journal of Sport Nutrition and Exercise Metabolism found that athletes who consumed caffeine before exercising burned 15% calories post exercising. Only 4.5 milligram of caffeine per kilogram of body weight was enough to trigger the effect. Another study published in the journal Clinical Nutrition stated just 50 milligram of coffee was enough to kickstart metabolism.
"Essentially, most pre-workout drinks have caffeine as a major component. I personally don't recommend energy drinks or pre-workout products. The body develops a tendency to quickly depend on these and once you stop you will find it difficult to perform," shared Gaurav Sharma, Fitness Manager, Sports Fit, Vasant Kunj.
Your diet should be the medium to help boost your athletic performance. "Instead of resorting to artificial drinks, it is safe to have a coffee shot or a small espresso at least 30 minutes before starting your workout," explained Gaurav.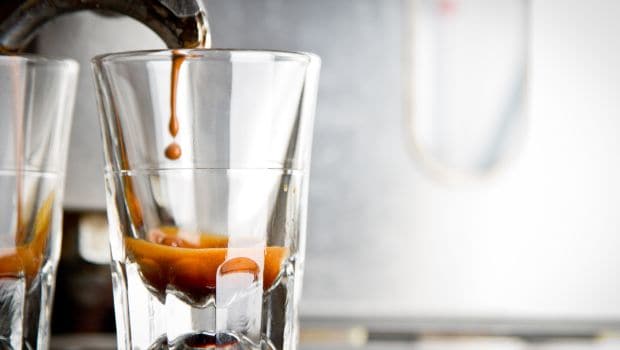 Shilpa Arora ND, a renowned Health Practitioner, Nutritionist and certified Macrobiotic Health Coach, describes coffee as a powerful agent of caffeine that also comes packed with antioxidants. However, one should not go overboard with it as excessive caffeine is also tied to triggering indigestion, sleep disturbances and dehydration. "Coffee is a powerful stimulant that gives you a metabolic boost. It is a good way to energize the brain activity right before a workout," noted Shipa.
Coffee has also proven to have post-workout benefits. Experts suggest that consuming small amount of coffee after working out can help conserve the 'fuel' or energy needed by the muscles for the next bout of extensive performance.(Also Read: 5 Morning Drinks to Kickstart Your Metabolism: Drink Up!)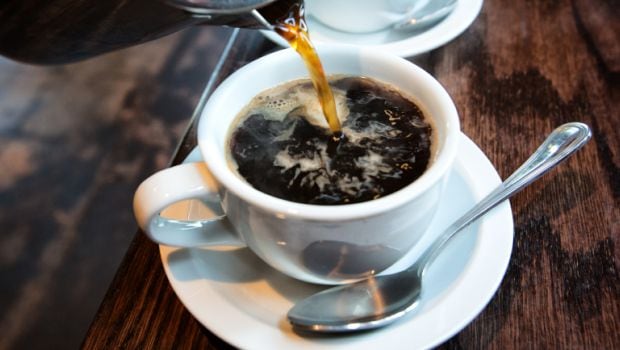 Things to keep in mind
Coffee can easily be a part of your regular diet, however, we reiterate that you must keep a check on how much and when are you having your cuppa. Combining it with sugar and cream simply defeats the purpose. You can team it with low-fat milk, nut milks or even soy milk. Black coffee is your best bet if you are looking for an enhanced athletic performance. "Stick to small cup in a day. Your daily intake should not be more than 400 ml," concluded Gaurav. Keep hydrated and add lots of fluids in your diet - such as coconut water, buttermilk and of course, H2O - to rev up your metabolism naturally. Avoid having caffeine at least 6-7 hours before you hit the bed.