I know that people say that
India
is a largely a
tea
drinking country (except for its delicious filter coffee of course), and that is by and large true. People return from their holidays to Italy and
Australia
and gush about the superb
coffee
they drank (again, all true) and then lament the poor quality coffee they have to deal with here. But there is a twist in this tale.If you take a look at the exports statistics on the website of the India Coffee Board, you will see that more than 21% of our export coffee is sent to...wait for it...
Italy
! In fact, India is apparently the fifth largest exporter of coffee in the world and 70 percent of our coffee is exported worldwide. Clearly, we are more than equipped to grow great coffee and I am not the only one who thinks so."The initial thought was to import green beans and roast here in India. Over the several months and years of research, we happily discovered that India grows some of the finest and most flavourful coffees in the world, but, these are almost entirely exported as raw material (i.e. in green beans) to the US,
Europe
and Australia.The goal of Sussegado Coffee is to impress upon the Indian coffee drinker that indeed Indian coffees can be varied, of the highest quality and amongst the best in the world," says Devika Dutt, MD of Sussegado Coffee India Pvt. Ltd. Through the DEVI brand, Sussegado now offers coffees from all twelve coffee regions of India, along with three
Indian national specialty coffees
.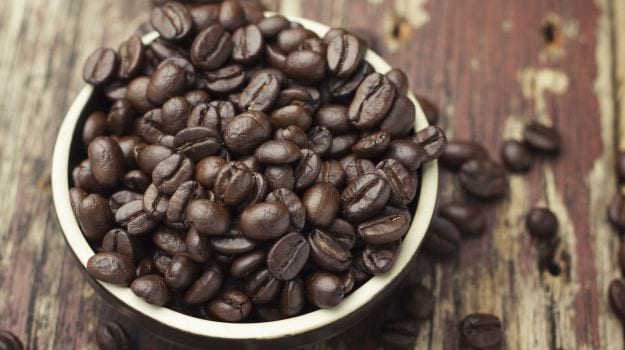 Going Desi
Sussegado is only one of many indigenous
coffee brands
that have taken India by storm; The Indian bean, Flying Squirrel, Black Baza Coffee, Seven Beans, Marc's Coffee, Estate Craft, Blue Tokai are just a few and they are all jonesing for the coffee consumer's attention. And no wonder, because the market for homegrown coffee is growing by at least five percent every year.The grounds were laid by cafes like Cafe Coffee Day and
Barista
, but the market really exploded when Starbucks entered the arena. Still, it wasn't exactly easy going. "The Indian market is still very comfortable drinking instant coffee. Although it has been difficult to tap into the instant coffee market, our customer base has been very experimental. We stress the importance of freshly roasted coffee that is devoid of any preservatives and
artificial flavors
. We also introduce them to channi coffee which makes the transition from instant to freshly brewed coffee easier," says Rhea Sanghi, Community Manager for Blue Tokai.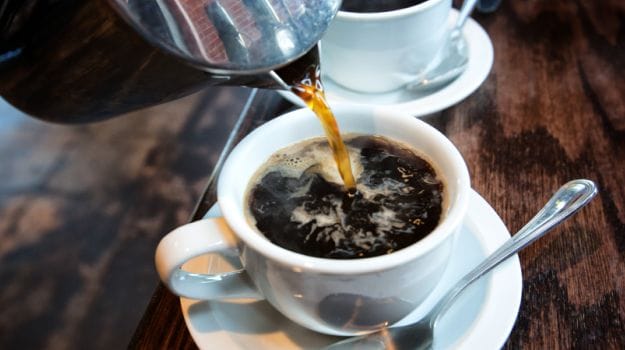 Single Estate versus Blended Coffees
Thankfully, discerning coffee drinkers have been quick to eschew expensive, foreign coffee in lieu of freshly roasted indigenous brews. Not only is the quality and
flavour
just as good as their foreign counterparts, the variety of single estate and blended
brews
are astonishing.For instance, DEVI itself offers a staggering array that includes experimental flavours like
Whisky
, Old Rum and Tequila barrel-aged coffees. "This was a product we started to make in early 2015, first for sale just in
Goa
. We age the coffee in various barrels; the process is difficult and expensive as the coffee can spoil easily. The flavour is obtained 100% naturally, and it is a superior product compared to any artificial flavouring," explains Dutt.Blue Tokai coffee is 100% Indian Arabica and they offer seasonal blends or brewing equipment specific blends such as the Cold Brew blend and House Espresso blend. Flying Squirrel has an
organic coffee
(Sattva). There is coffee for the health conscious i.e. the Nutrus Green Coffee that is known to aid
weight loss
.There is coffee for the environmentally-conscious - Black Baza's holistic approach farming approach ensures conservation and wellbeing at an ecosystem level - for tree and plant diversity, wildlife species,
climate change
resilience, soil and water quality and livelihood security and recognition for producers with best practices. Then there are coffees from single estate and you even have blended coffees.
Where is it all grown?
India, with its wide range of geographical terrain and climatic conditions, is uniquely suited to coffee growing. Much of it is largely grown in three Southern states –
Karnataka
,
Kerala
, and Tamil Nadu – although recently, it has mushroomed to swallow Andhra Pradesh, Orissa, Mizoram, and other parts of the Brahmaputra basin. The India Coffee Board website tells us that "Some regions with high elevations are ideally suited for growing Arabicas of mild quality while those with warm humid conditions are best suited for Robustas." The coffee plantations can act as little ecosystems on their own, growing hand in hand with a plethora of spices and fruit crops like pepper,
cardamom
, vanilla, orange and
banana
.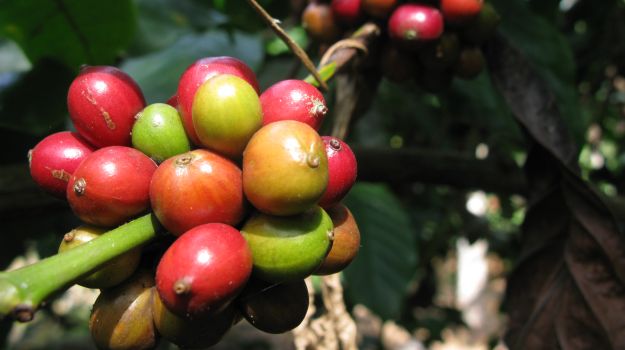 Learning and tasting
For those who want to venture into this brave new world of roasts and blends, Blue Tokai offers monthly brewing sessions at their roasteries to teach people how to brew the perfect cup of coffee at home. "We give a detailed demonstration of how to make coffee using a Pourover, Aeropress and French Press, as well as how to make coffee if you don't have any
brewing
equipment at home," Sanghi tells us.
Where to buy
You could either walk into a gourmet food store or just order your Indian coffee online. SmartCooky, for example,
sells a range of Indian Coffees
for you to experiment with. Go on…your
caffeine
dose awaits!