There is no better way to kick start your day, then to down that perfect cup of Joe. But is it worth the hassle to grind coffee beans every single day, right before you use them? It is a known fact that instant coffee is nothing in comparison to freshly ground coffee beans in terms of flavour and aroma, which is also the reason why coffee enthusiasts go all out when it comes to collecting the best beans from across the world and preserve them like treasure.Majority of the world has two types of coffee Arabica or Robusta. Almost all of the beans in the market are Arabica beans, which are known for their consistency in flavour, smooth texture, and the fact that they can be grown in varying climates.In order to bring out the flavours and aromas of the coffee beans, they are roasted. The exposure of the coffee beans to heat and the duration of exposure determine the strength and flavour of the coffee beans.
(Crazy Coffee Concoctions Around the World)
Grinding Coffee Beans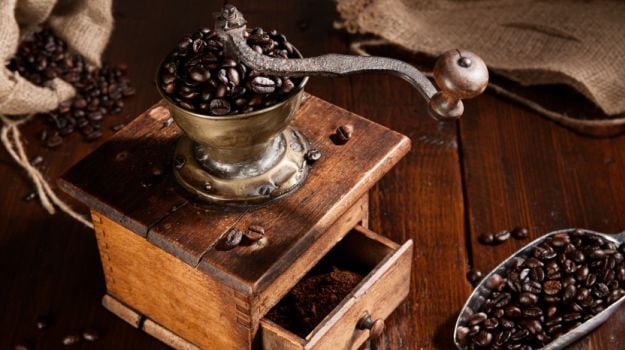 Coffee beans that have been crushed for the purpose of brewing are known as ground coffee. Hot water is poured through ground coffee (by the use of varying coffee machines, most commonly espresso maker and drip coffee maker) to make a cup of the beverage.The perfect cup of coffee depends, for the very large part, on the kind of grind you go for. There are three types – coarse, medium and very fine grind. To ensure high quality and good flavour, pay close attention to which grind produces your preferred taste.The coarse grind contains chunks of coffee beans and as such during the brewing process the hot water fails to extract the true taste of coffee from the beans. As a result, the coffee tastes rather sour and ashy, and is comparatively very light.
(What does your coffee say about you?)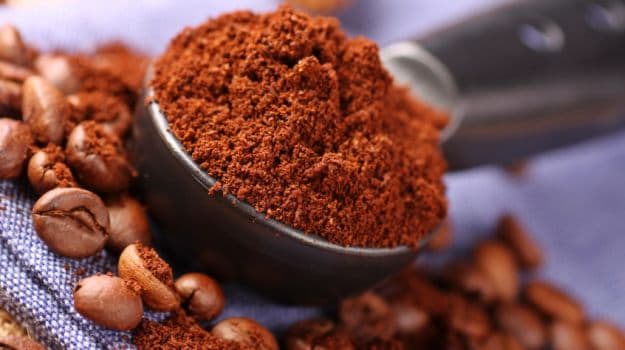 The very fine grind is a concentrated powdery mesh because of which the water ends up extracting too much of the caffeine in the brewing process, resulting in very sharp and bitter taste. Needless to say, this type creates a very strong cup of coffee.If the medium grind is achieved perfectly (neither chunky nor a fine mesh but a balance of sharper smaller chunks), then the coffee flavour can be extracted really well and it will not taste bitter or sour. Instead, it will have some sort of an organic sweetness.
(The Curious Case of the Most Expensive Coffee)
Keshav Dev, Owner of Devan's Coffee House in South Delhi says, "To acquire the perfect grind, it depends on the type of grinder you opt for, and there are two types – blade grinder and bur grinder.""If using the blade grinder (which just crushes the beans, in push of a button) you have to open the grinder each time to see what type of grind has been achieved (coarse, medium or fine) but if using the bur grinder, it has different settings to achieve the desired."
(How to Make Cold Coffee on a Hot Summer Day)
For the Love of Coffee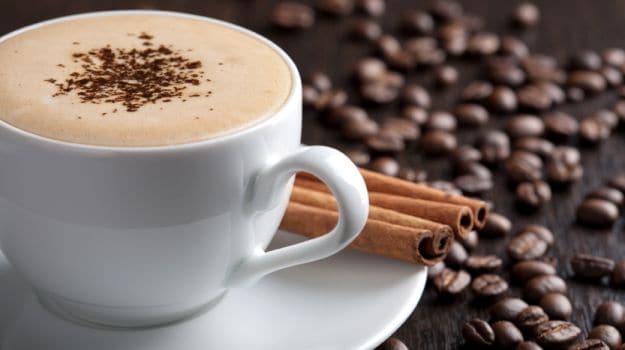 So if you are a coffee-fanatic (or would like to become one), who cannot function without your morning coffee, then you should start grinding coffee beans right before you use them. If you think it's too much of a hassle grinding fresh coffee everyday, then maybe there's another option."If you want a cup of coffee brewed from coffee beans but don't want to go through the hassle of grinding them by yourself, then you can even buy ground coffee," says Sreeraksha Pournesh, owner of Baarbara Berry, a Chikmagalur-based coffee export house.
(How to Make Great Coffee at Home)
"These ground coffee usually come in carefully packaged cases to keep the flavours intact. Our coffee is packed in airtight pouches with a univalve that eliminates any exposure to oxygen hence ensuring the freshness of coffee, and providing you freshly grounded coffee without the high cost or trouble," he adds.If this convinces you to get your hands on some coffee beans, one important point to note is how to store them.
(Step Aside, Barista: How to Make a Decent Cup of Coffee at Home)
"You should keep the coffee beans and the ground in an airtight container, with as less exposure to oxygen as possible," says Keshav Dev. "You can also keep the beans in the freezer during summers, otherwise coffee beans in an airtight container, kept in a cool and dry place should do the trick."So go ahead and brew yourself a cup of the most loved beverage the way you like it.