Lady finger,
bhindi
or okra is a green coloured vegetable that's usually found in warmer climates. It's long, gummy, crisp and sticky on the inside. In India, we often pan-fry the
bhindi
with a host of
masalas
like
garam masala, amchoor, haldi
etc or use it in the quintessential
sambhar
, but elsewhere it's also used in salads, soups and curries.(
10 Best Bhindi Recipes
)Another okra-based popular dish that you'll definitely find at an Indian wedding or an Indian restaurant is Crispy Bhindi, also known as
Karari Bhindi
. Long pieces of okra, coated in
besan
or some kind of batter and deep-fried to perfection. They're often finished off with some lime juice and go brilliantly with
dal
, rice or
roti
. If after reading all of this you're craving some Crispy Bhindi, then you've come to the right place.
Veda -
Recipe by Chef Nafeez
Cook Time:
20 minutes
Ingredients for Crispy Bhindi
500 gms bhindi
1 kg refined oil
1 onion, sliced
1 tomato, sliced
1 tsp chaat masala
1/2 tsp coriander, chopped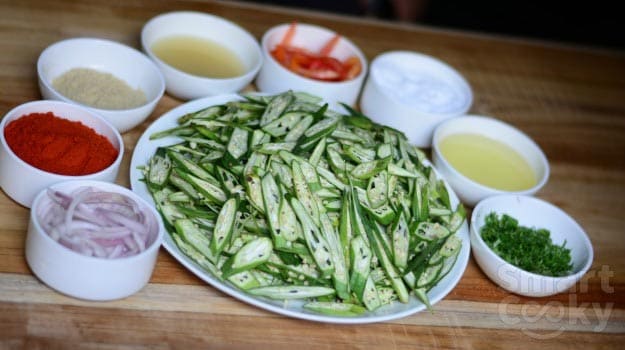 How to Make Crispy Bhindi
1. Cut bhindi (lady finger) in juliennes.2. Deep fry it in oil till it turns crispy.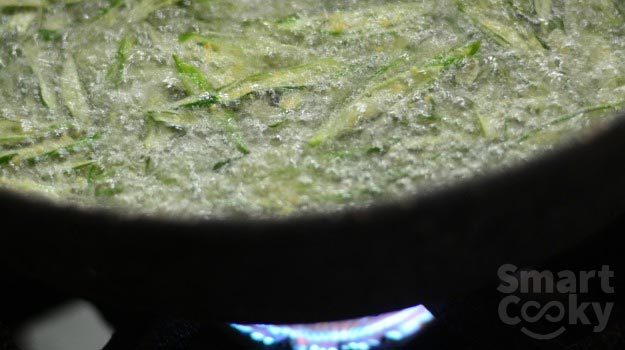 3. Now, let it cool for a while.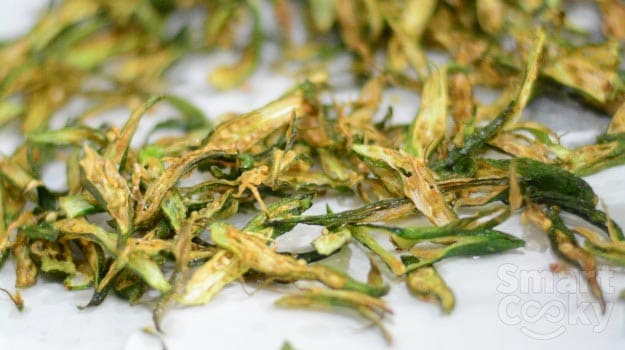 4. Add sliced tomato, onion, chop coriander and chaatmasala.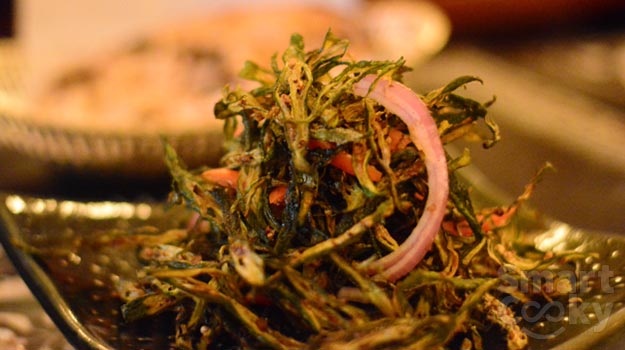 Courtesy: VedaMore recipes:
Minted Chickpeas and Crispy Okra (video)
Minted Chickpeas and Crispy Okra(recipe)
Crispy Andhra Bhindi(recipe)
Crispy Andhra Bhindi(video)
Khoya Chicken and Crispy Andhra Bhindi