Unfortunately, bhindi isn't a hit with many around. An everyday Indian cook usually fails to see beyond the regular bhindi curry. Lack of experimentation makes it one of the most underrated veggies in the culinary space. The easy to cook and readily available veggie is not only delightful on the taste-buds but also full of health benefiting properties.

Since warm climate facilitates its cultivation, its consumption is noticeable in the tropical and sub-tropical countries. It is extensively used in India, the Middle East and Africa. Popularly known as lady's finger or bhindiin Hindi, it is believed to be enriched with dietary fibre, anti-oxidants, Vitamin A, C and K, folates, iron, magnesium, zinc, beta-carotene, potassium, phytonutrients and calcium. The sticky content, which is also the reason why many people refrain from using this vegetable, is actually good for health and known to ease constipation and bowel function.

(How to Make Crispy Bhindi)


The consumption of okra has also been associated with stabilizing blood sugar and helping in tackling diabetes. Since the veggie is low on the glycemic load, it is cholesterol friendly. According to a study conducted in the year 2011, when diabetic rats were given water which had okra soaked in it, they reported reduced blood sugar levels. Eating okra can also ensure good skin, better vision, strong bones and healthy pregnancy.
Beauty tip: Much to your surprise, topical application of the veggie can help in maintaining smooth, rejuvenated skin as well lustrous, shiny hair. Boil a few okras, make a mash and apply it on the skin. Wash it off after a few minutes for fresh and softer skin. For the hair, cut some okras, put it in water and bring to a boil; then use the water to wash your hair. It will give you the much-needed bounce, lustre, shine and natural conditioning. It can also treat the itchy, dry or irritable scalp.

(Snacks, Sides Or Main Course: Lady Finger To The Rescue!)
How to buy?
While buying the vegetable, be extremely watchful of worms. Smaller pods are tender, easy to cook and taste much better as compared to the bigger ones. Go for the ones with bright green colour and without any discolouration or blemishes.
How to store?
The vegetable tends to die and get spoilt much faster. It is ideal to store it in a slightly warmer place inside the refrigerator. However, you can also blanch and freeze it, in case you want it to last longer.

(10 Best Vegetarian Recipes)
What about the slime?
You can kill it or make peace with it. The slime can help thicken your gravy-based dishes and soups. Just in case you aren't in the mood to deal with it at all, try sautéing, frying or grilling the veggie in its entirety. Adding acidic agents like vinegar or citrus juice may help in cutting down and thinning the slime. Bharwanbhindiis one of the most popular dishes in India. All you need to do is deseed the veggie, fill it with a mix of desi masalas and fry away. For some extra crunch, batter-coat the veggies and deep-fry.


Bhindi is a wonderful ingredient that can be used to prepare a number of sensational and lip-smacking dishes. All you need is a little push in creativity.
Here are 11 our best bhindi recipes:
Recipe by Chef Marut Sikka


Crispy fried bhindi bathed in a creamy, yoghurt based gravy, bursting with flavours.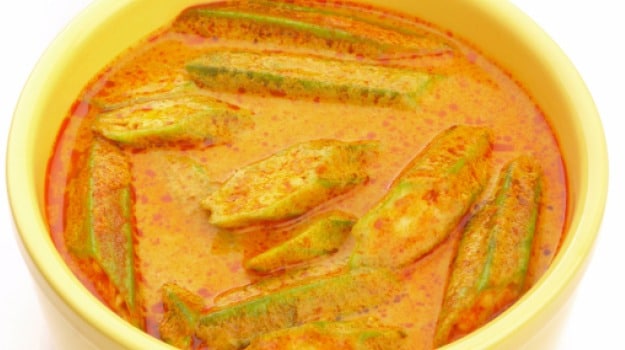 Recipe by Chef Aditya Bal


Here's a South Indian speciality straight out from the local kitchens of Karnataka. A sweet and spicy mix of bhindi, tamarind, jaggery infused with the aroma of coconut and mustard seeds.


Recipe by Chef Divya Burman


Chef Divya Burman gives an interesting twist to the regular meat curry. Tender meat pieces cooked along with okra and a generous helping of desi masalas.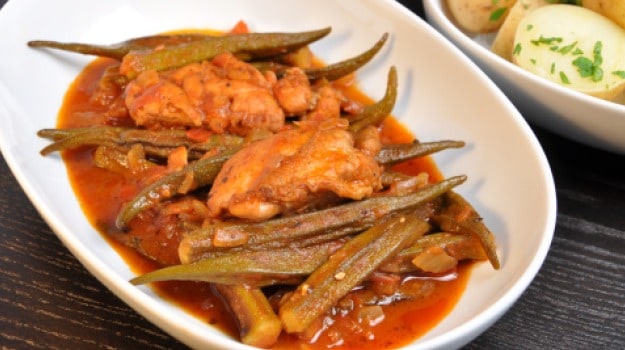 (Also read- Why you should add Bhindi in your Diet to promote weight loss?)


Recipe by Chef Aamir Iqbal, Foodistan


Ever imagined a regular veggie like bhindi being a part of fusion food? Here we have a heart-warming mix of bhindi and zucchini atop toasted French bread along with zingy fig chutney.
Recipe by Renuka Chowdhury


Crisp and comforting! Beautiful pieces of bhindi fried along with some basic spices and a mouth-watering addition of coconut, Bengal gram and mustard seeds. Straight from Andhra Pradesh, this gets ready in just no time.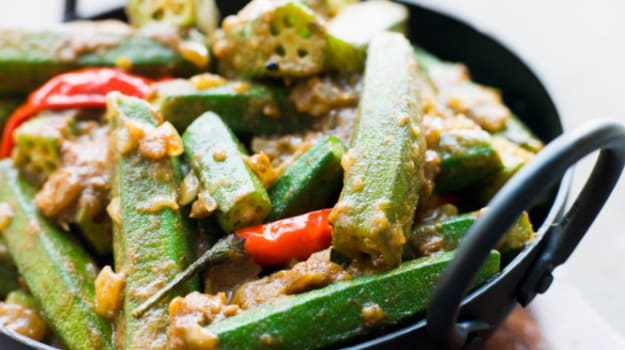 Recipe by Chef Vicky Ratnani


Boiled chickpeas are teamed with cherry tomatoes, pomegranate, herbs and spices. Finished off with crispy okra atop.​


Recipe by Chef Niru Gupta


Here's one cracker of a dish. Aromatic, lip-smacking masala filled inside okra and lightly fried.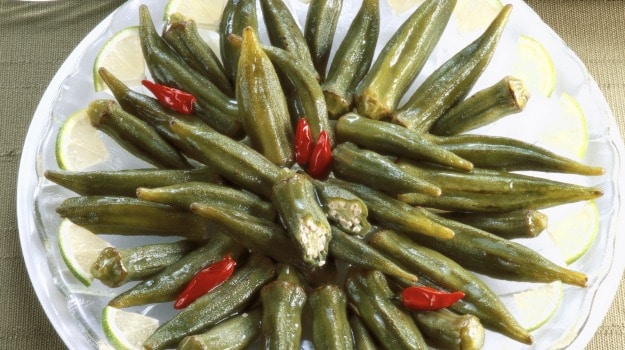 (Also read- How eating okra can help you in regulating diabetes?)


Recipe by Chef Andy


A light and simple curry, easy to make and fuss-free. Bhindi cooked in a gravy made of yoghurt, green chillies, curry leaves and a host of other spices.
​
Recipe by Chef Kishore D. Reddy


A popular dish in Andhra Pradesh. Bhindi fried with mustard seeds, soaked in tamarind sauce and cooked to perfection.
Recipe by Chef Niru Gupta


This one is cooked in the goodness of mustard oil along with an exciting play of local masalas and tomato puree.
An excellent starter for a dinner party. Bhindi ki Shammi are crisp, succulent and tasty kebabs which will just melt in your mouth.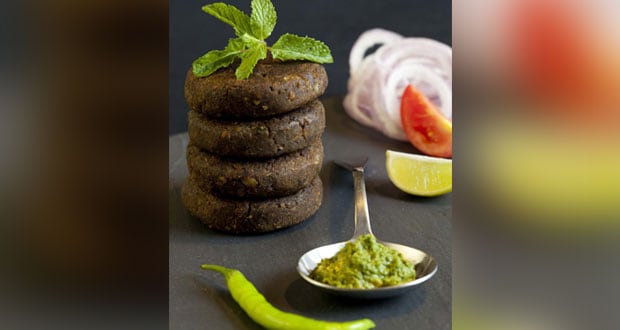 Now that you know how to make these recipes, try them at home and let us know how you liked them in the comments below.