Indian street food is known globally for their flavours, texture, diversity and, of course, easy accessibility. From East and West to South and North, each part of India has something to offer. Be it puchkas, bhel puri, samosa and kachori, just name it and get it. Crispy, fluffy and delectable, kachori is one North Indian breakfast recipe that is enjoyed by almost everyone and is simply irresistible. Picture this - you are having a spoon of crispy kachori dipped in spicy aloo ki sabzi with sweet and savoury chutneys - doesn't it sound absolutely delicious!


Also Read: 8 Quick Work-From-Home Breakfast Recipes To Supercharge Your Morning


If you happen to be a die-hard fan of kachoris (just like us), who just can't resist the urge of digging into this delight, then this article will tantalize your taste buds in no time. Wondering how? We have created a list of 7 delicious kachori recipes you can try making at home to enjoy a flavoursome breakfast.
Here're 7 kachori recipes to try at home :
1. Khasta Kachori
Let's start off the list with everyone's favourite- Khasta kachori. Made with all-purpose flour and generous dollop of ghee, stuffed with moong dal and a melange of spices, this kachori is crispy from outside and mushy from inside. Pair it up with your morning chai/ coffee and enjoy! Click here for the recipe.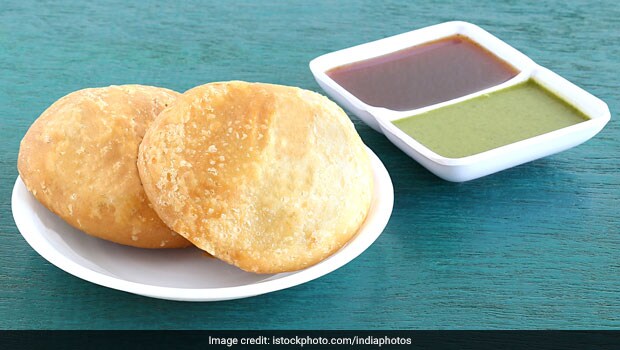 2. Pyaz Ki Kachori
Can you find a better way to enjoy the monsoon than Rajasthan's special pyaz ki kachori? As the name suggests, this kachori is made with onion along with coriander leaves, garam masala, green chillies and much more. It is a simple and fuss free breakfast recipe to try at home. Click here for the recipe.
3. Masala Kachori
Here's another simple and fuss-free recipe for you. For this recipe, all you need is basic dry spices available at home, all-purpose flour and oil to deep fry. Yes, it gets ready in just a few ingredients. Wanna Know how to make it ? Click here.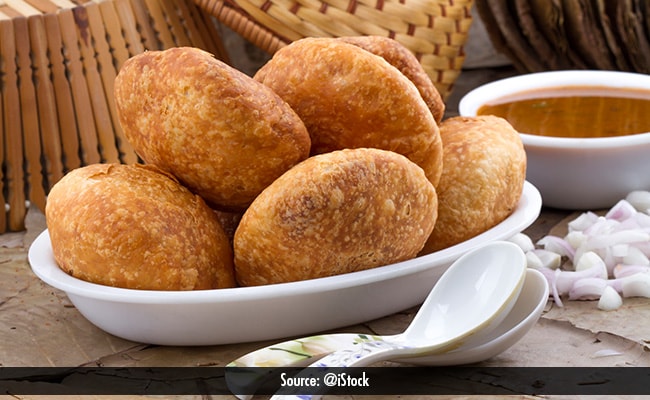 4. Baked Kachori
To all our health-conscious friends, this recipe is meant for you. Made with the goodness of urad dal and wheat flour, this kachori is not only delicious but also very healthy. If you want to enjoy eating this tiny treat in a guilt-free way, here's the recipe for you to try.
5. Bread Kachori
Similar to bread cutlets, this kachori is made with bread and stuffed with boiled potatoes, onion, green chillies, chilli flakes and tempting dips and sauces like schezwan sauce, mayonnaise etc. It is surely a unique version of regular kachoris. Try it out! Here's the recipe.
6. Matar Kachori
Just like khasta kachori and pyaz kachori, matar kachori is also one of the most loved kachori. Here we have a recipe for matar kachori without using oil. Interesting, right? Made with sooji, curd and spicy matar (peas), this recipe can be enjoyed by both dieters and non-dieters. Click here for the recipe.
7. Dal Kachori
Super crispy, flaky and utterly delicious, Dal kachori is the ultimate breakfast recipe or snack that you just won't be able to resist. Pair it up with tamarind chutney or mint chutney and even aloo ki sabzi to enjoy the delectable meal. Here's the recipe for you.