Indian cuisine is a union of various food cultures from different regions and sub-regions. And if you unearth, you will find every regional cuisine has a rich history of its own with unique characteristics. One such cuisine that contributed to India's journey to the world food platform is Sindhi cuisine. Enriched with eccentric flavours and quirky names, it has been influenced by the cooking style of Sindh region (now in Pakistan), which was a part of Indian before Independence (1947). However, today it makes an integral part of Indian food culture and is enjoyed by every person across the country.


We bring you a simple yet flavourful recipe of a Sindhi dessert that can satiate your sweet cravings to the fullest. It is called Majun (or Majoon). A classic mithai among the Sindhis, it is basically a mix of dry fruits, nuts, coconut, milk, sugar et al. It has a semi-dry consistency and is an integral part of weddings or any celebratory feast. The ample usage of dry fruits also makes this dish ideal for winter festivities. For the uninitiated, it looks somewhat like the popular doda barfi of North India.


All you need to do is mix milk, dry fruits, poppy seeds, coconut etc together and stir till the milk turns thick and semi-dry. You can enjoy it both hot and cold.
What are you waiting for? Try this unique dish today and let us know how you like it!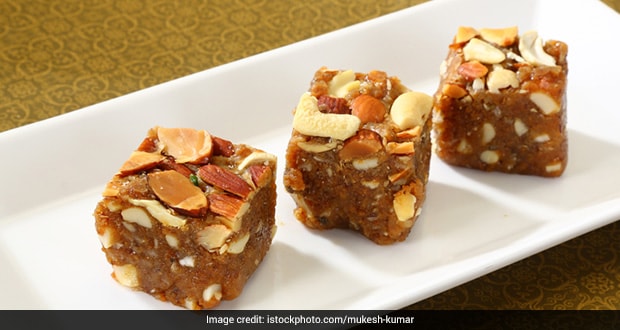 Here's The Recipe Of Sindhi Majun (Majoon):
Ingredients:
2 cups dry fruits and nuts (dates, almonds, walnuts, cashew, pistachio etc)


1 cup desiccated coconut


Sugar, as per taste


3-4 teaspoon poppy seeds


500ml milk


Half teaspoon cardamom powder


Half cup mawa


2-3 tablespoon ghee
Method:
Boil milk, add sugar, poppy seeds, mawa and cardamom powder and mix well till the milk thickens.


Lower the flame and add chopped dried fruits and nuts and stir continuously.


Add desiccated coconut and stir till the mix turns heavy and thick.


Finally, add ghee to moisture the dish and serve.


You may also store it in an air-tight box for later use. In that case, take some majoon, add some hot milk to it and relish.


About Somdatta SahaExplorer- this is what Somdatta likes to call herself. Be it in terms of food, people or places, all she craves for is to know the unknown. A simple aglio olio pasta or daal-chawal and a good movie can make her day.