There's something about Indian desserts that makes us drool every time. No matter how many fancy desserts we may try, the comfort of a desi mithai is unmatchable. From gulab jamun and jalebi to ladoo and more, we are spoilt for choice. And on top of it, if you have a sweet tooth, resisting these cravings can be quite challenging. If you've been having these cravings lately, we've got you covered with an impressive range of Indian desserts from Mithaas. Order from the comfort of your home and savour them along with your loved ones. What's more, if you use the NDTV Big Bonus App, you receive gift coupons on your purchases and up to 10% reward on the app. Download the NDTV Big Bonus App from the App Store or Google Play, register on the app and link your bank cards to earn rewards. Don't worry, linking your credit and debit cards to the app is completely secure so you better make the most of your order and earn while you do.
Also Read: Love Sizzlers? Order On NDTV Big Bonus App This Weekend And Enjoy Exciting Rewards
Here Are 5 Delicious Indian Desserts You Must Try:
1. Rasmalai
This Bengali dessert is made with flattened chenna balls that are cooked in sweetened milk. And the result is a mouth-watering dessert with a melt-in-the-mouth texture. It is flavoured with cardamom or saffron. Just a bite of rasmalai is enough to lift your spirits on a dull day.
2. Gulab Jamun
Can anyone ever say no to a serving of gulab jamun? We certainly cannot. Fried dough balls are soaked in sugar syrup and delicately flavoured with rose water. It is super indulgent and perfect to satisfy your sweet cravings at any time of the day. Order now and enjoy!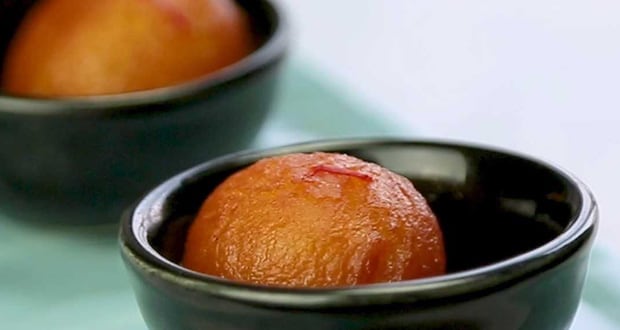 3. Rasgulla
Another much-loved dessert is rasgulla. Soft and spongy chenna balls are cooked in sugar syrup to make this sweet treat. They taste best when served chilled and make a delicious dessert to serve your guests on hot summer days. It's difficult to stop at just one.
Also Read: Treat Yourself To Scrumptious Dosas And Save Up To 10% With The NDTV Big Bonus App
4. Jalebi
Crispy, coiled, and perfectly orange, jalebis are a constant on our dessert menu. They are especially enjoyed during festivals, but you can relish them at any time. After all, we shouldn't resist the urge to indulge in this tasty dessert. Order piping hot jalebis today and relish them with your loved ones.
5. Rajbhog
Rajbhog is a close sibling of rasgulla but a lot more flavourful. It is cooked in saffron-flavoured sugar syrup instead of a simple one, giving it a unique yellow colour. It is also stuffed with dried fruits. Rajbhog is a perfect example of a rich and decadent dessert.


So, why wait? Add these delicious desserts to your cart and get ready to indulge in a sweet spree! Download the NDTV Big Bonus App from the App Store or Google Play, register on the app, and link your bank cards to collect up to 10% rewards and discount coupons while you shop. You just need to spend a minimum amount to earn these rewards. Once you link your cards to the app, you will increase your vINR balance whenever you use the same cards. The rewards you get with NDTV Big Bonus, are over and above any amount you receive from any credit card or bank rewards program and this vINR balance can be used to shop at any of the brands listed on the app.


Disclaimer: NDTV Is A Media Partner Providing Certain Promotional Services To Enigmatic Smile India Rewards Private Limited For Its Application.
About Vaishali KapilaVaishali finds comfort in eating parathas and rajma chawal but is equally enthusiastic about exploring different cuisines. When she's not eating or baking, you can often find her curled up on the couch watching her favourite TV show - FRIENDS.