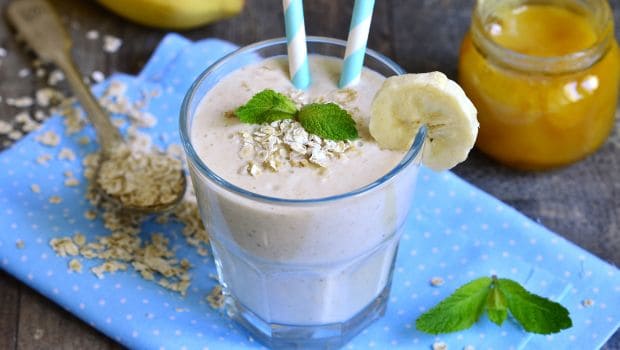 Bengaluru. It's one of those spaces where the food dodges clichés opting instead to showcase a mix of popular and little known South Indian signature dishes in a popular nightspot. The Jigarthanda was one such example. It sits under 'popular' if you're from Madurai or from almost any part of Tamil Nadu and 'obscure' if you're far removed from Tamil Nadu. This is one of the signature desserts here but it's far from the classic version sold in Madurai's streets.


It's the age of Instagram and deconstructed desserts are officially a 'thing'. The deconstructed version of the Jigarthanda at the Permit Room didn't quite work for me and yet it was comforting to see this dish on the menu. If I have to pick one city for food in Tamil Nadu, it would be Madurai. Agreed, it might not have Chennai's International flavours or variety but what you get here is soul food using recipes that have stood the test of time. Madurai is also a haven for street food. From kothu parottas to mutton balls that melt in your mouth, from kari (meat) dosas that are a wholesome meal to super soft idlis, there's a food adventure waiting in almost every corner of its crowded, historic streets. This is after all one of the world's oldest living cities.Among all these culinary delights is the Jigarthanda, a cloyingly sweet dessert that is now part of the city's folklore. Of all the stalls and restaurants that sell Jigarthanda, nothing rhymes better than Jil Jil Jigarthanda (Jillu is also the Tamil word for cold). So what is Jigarthanda and how did this very Hindi name take roots in Southern Tamil Nadu. These were the same questions on my mind when I first went looking for Jigarthanda almost a decade ago. It really became mainstream in Chennai only this decade. All my enquiries pointed me towards Famous Jigarthanda in East Marrat Street.


Since 2008, I've at least been there a half dozen times to taste this sweet, cold dessert that combines china grass, sarsaparilla syrup, chilled milk, cream (in some cases basundi), heaps of sugar and a mystery ingredient. At least it was a mystery ingredient for me during my first visit. I chanced to run into Peer Mohammed, the son of the founder on that visit. He explained how the name 'Famous' stuck and also that the Jigarthanda's unique textures come from a resin, kadal pasi or tree gum. It's what distinguishes this from the falooda that usually features vermicelli. Many of the establishment's customers called this 'Famous', the owners cleverly decided to use this nickname.


There are quite a few theories that surround the origins of Jigarthanda. Some attribute it to the Mughals but the more popular version is that it was the Arcot Nawabs who introduced this dessert in the 1800s. There are subtle differences in the versions I've tried in Madurai. Murugan Idli shop that is best known for its soft and sticky idlis can take credit for making this dessert popular in Chennai but I like the 'Famous' version best. Famous Jigarthanda has been tweaking the dessert too. They have a few versions including a Jigarthanda ice cream. But the one to try is their Special Jigarthanda; it's great value for the Rs 50-60 price tag. I did ask a few outlets their recipe and all I got was toss in tree gum, china grass, syrup (Permit Room uses either rose or nannari syrup), cream, milk, ice cream and/or basundi. It's almost constructed like a thick shake; unlike a falooda, this is actually drinkable. The flavour might be one-dimensional but I've always found it addictive. It's the perfect antidote if you've spent most of the day sampling Madurai's spicy meat preparations. I've almost always left with a takeaway version. And no, I'm not the only one who can't stop with just one. Madurai is full of them.


Permit Room has to be one of my favourites from the countless F&B spaces that debuted last year in
About Ashwin RajagopalanI am the proverbial slashie - a content architect, writer, speaker and cultural intelligence coach. School lunch boxes are usually the beginning of our culinary discoveries.That curiosity hasn't waned. It's only got stronger as I've explored culinary cultures, street food and fine dining restaurants across the world. I've discovered cultures and destinations through culinary motifs. I am equally passionate about writing on consumer tech and travel.