The tenth edition of the Indian Premier League that begun on 5th April, 2017 is on and we are excited to see which team will take the trophy home this season. With the clock ticking, we are gradually approaching the finals that are scheduled on 21st May, 2017. The IPL 2017 matches have been spread across nine venues and are scheduled for a total of 47 days. This year, the eight teams that will be competing against each other are Mumbai Indians, Delhi Daredevils, Royal Challengers Bangalore, Gujarat Lions, Rising Pune Supergiants, Kolkata Knight Riders, Sunrisers Hyderabad and Kings XI Punjab. While it is too early to predict who will win the game, it wouldn't be too hard to tell what these teams would love to eat. We asked top Indian chefs to share what they would like to cook for their favourite teams and we simply love their responses. Have a look.
1. Kolkata KnightridersA die hard KKR fan, Chef Joymalya Banerjee from Bohemian inKolkata says he would love to cook a typical Bengali dish with a twist for the team. "Of course, my favorite team is Kolkata Knightriders and I would like to prepare Filet-O-Hilsa with a fresh fenugreek-based sauce. I would team it up with a nice guava salad. In addition, I would choose to a prepare sorbet with green mango and mustard kashundi which I am sure, they would love. Not to forget my specialGondhoraj Martini that I will serve with baby rosogullas."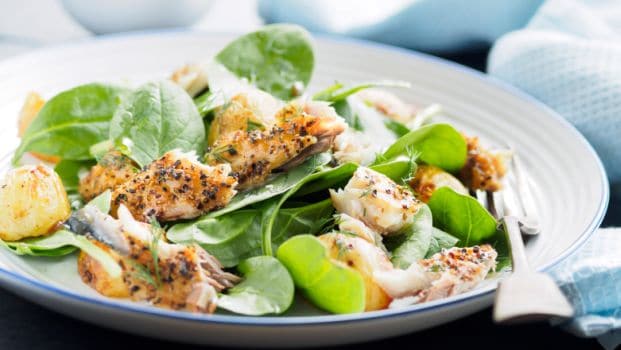 2. Rising Pune SupergiantsRestaurateur and Chef Sabyasachi Gorai says, "Although I do not follow IPL much, still since I have a special connection with Pune, I would love to prepare some local Maharashtrian dishes for the team. I will prepare a typical Malvani dish (special cuisine of the Konkan region) that is popular in many villages of Maharashtra. Also, I love North-Easter food, so might cook up something interesting from that region too."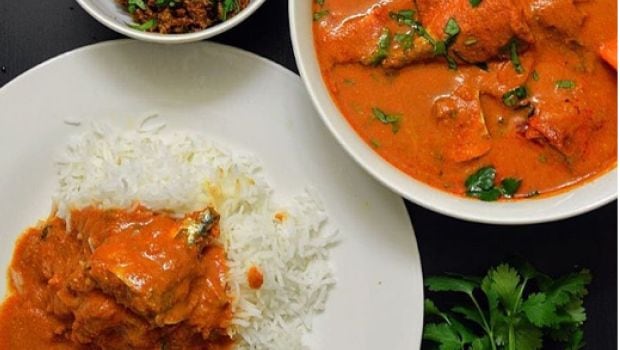 3. Mumbai IndiansBeaming with excitement, Chef Irfan Pabaney fromThe Sassy Spoon says that he follows Mumbai Indians majorly because he is from Mumbai and would love to prepare the famous Bombay duck with fried garlic for the team. "I would also love to add mutton pepper fry on the platter for the team." He said that although he loves Mumbai Indians but he finds Rising Pune Supergiants great too, hence, he would prepare chicken ghee roast with rice Ghavans (like a chapatti/roti) for them.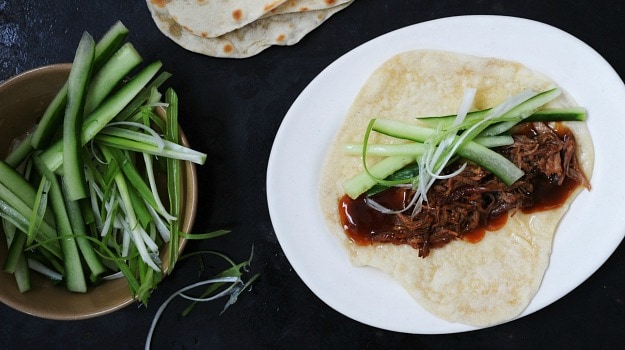 4. Delhi DaredevilsWhen we asked popular TV Chef and Cookbook Author Aditya Bal, he said, "I would prepare some sporty and game inspired food for the Delhi Daredevils team. Although they must have something healthy, but it's okay to break the rules once.So, I would prepare Butter Chicken Burgers with a freshmint chutney."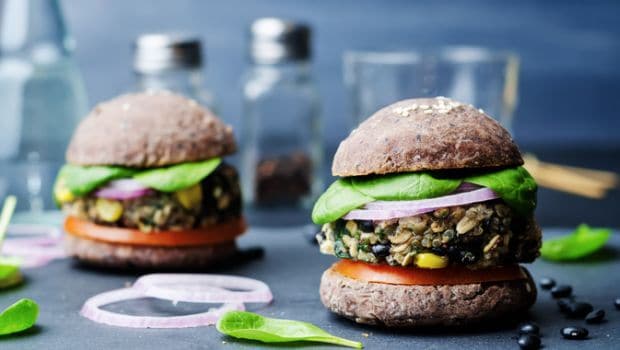 5. Kings XI PunjabChef Gurpreet Singh from Punjab Grill is cheering for Punjab and Delhi as they're doing well this time. He says, "I would like to keep it light for the team members and prepare some refreshing drinks like aam panna that will be light on their tummies considering quite a few foreigners playing in the team. I would also prepare Hari Mirchi ka Cooker, which is a light chicken curry with flavored chili teamed with multi grain rotis. For desserts, I would prepare rasmalaifor the teams to not make it too heavy for them."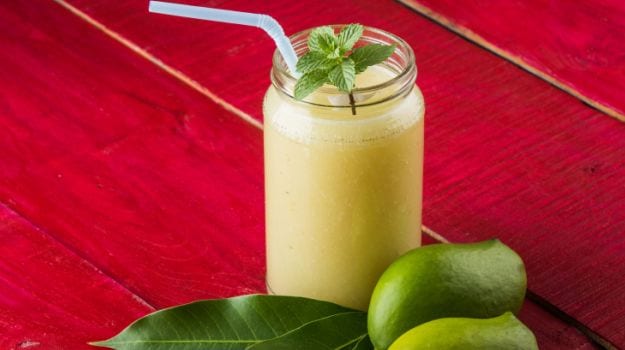 6. Gujarat LionsOn asking about what dish he wouldprepare, Chef Amit Bhatia from The Sassy Spoon in Mumbai, who actually belongs to Gujarat insists, "I would like to keep all the dishes vegetarian considering Gujaratis are mostly vegetarian. I would like to give a twist to the popular Dabeli by preparingDabeli Murtabak (more like a pancake or pan fried bread) with chunda (pickle made with raw mango and chili preserved to consume all year long). For desserts, I will make an amazing Rabri Mousse with Saffron Milk."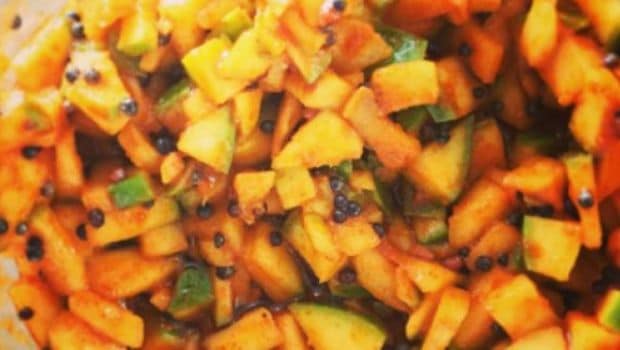 7. Sunrisers HyderabadExecutive Chef Ankit Mangla from Plaza Premium Lounge in Hyderabad says, "If I get a chance to serve my favorite IPL team, Sunrisers Hyderabad, I would love to prepare a Hyderabadi Marang, which is a spicy Hyderabadi Mutton Soup, Boti Kebab, Cocktail Keema Samosa, Paneer Sekhampuri kebab, Hyderabadi chicken biryani with Burhani raita andHyderabadi Haleem. For desserts, I will prepare the popular sheer korma(rich Mughlai dessert of vermicelli pudding), khubani ka meetha (authentic Hyderabadi delicacy made with dried apricots) and mango phirni(rich, creamy, silky smooth pudding). I am sure the team would love it!"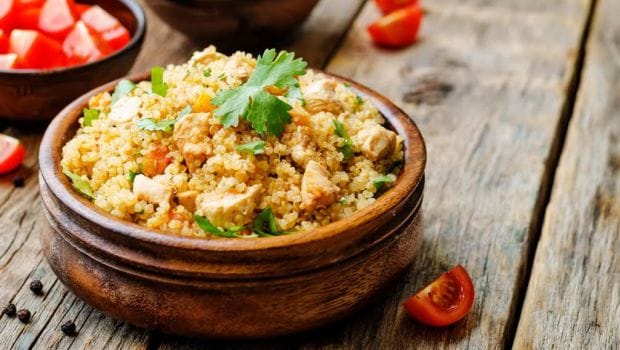 8. Royal Challengers BangaloreSenior Chef Prakash from Plaza Premium Lounge, Bangalore says, "If I get a chance to serve dishes for my favorite team Royal Challengers Bangalore, I would love to prepare ethnic Kannada cuisine. Going by the traditional style, I would prepare rice with delicacies including Huli (similar to sambhar), Saaru (clear pepper broth), Playas (mixed vegetable cooked lightly), Kosambari Lentil Salad, Kootu Vegetables, Obattu pancakes, Puri and pickles and Chitranna rice. For desserts, I would definitely choose to make the popular Kesari Bhath or Mysore Pak to end the meal with a sweet note!"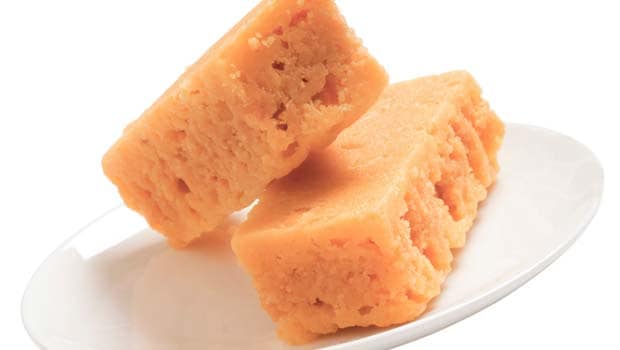 We are sure that the IPL teams would definitely love to savour the delicious dishes prepared by these amazing chefs. Let us know whichteam you are supporting and what would youlike to cook for them.