It is hard to imagine starting the morning without a
crisp toast
, slathered with butter or cheese spread, and a
fluffy omelette
on the side. Bread is very much a part of the Indian kitchen though its origin directs to the West. While
white breads
have graced our breakfast table for years, it is now time to make way for more wholesome and healthier variants like brown bread and multi-grain. If you are done with store brought breads, being mindful about
reports on chemicals
being used in
baking breads
, you can put on the baker's hat yourself and try and learn to make it on your own. It takes some skills, but isn't impossible a task to master.
The Art of Baking Bread
Find a recipe that seems doable for you. There are three main processes that you need to remember - kneading, proofing and baking. Once you bring together all the ingredients to make the dough, you will have to knead it as per the recipe provided. It will be a good workout for you your arms if you are not using a machine. You then need to let the dough rest in a warm place, a process which is called proofing to let the yeast work its magic and make the dough rise to double its size. The final stage is baking, at the right temperature and time to give you soft and crumbly bread.
There are various types of flours you can use while making bread. The basic method remains the same. "If you are baking bread for the first time, it is important to knead the dough properly, follow the perfect proofing time to make the bread lighter and have a good net formation, and maintain right temperature," says Vikram Arora, Executive Sous Chef, Four Seasons Hotel Mumbai.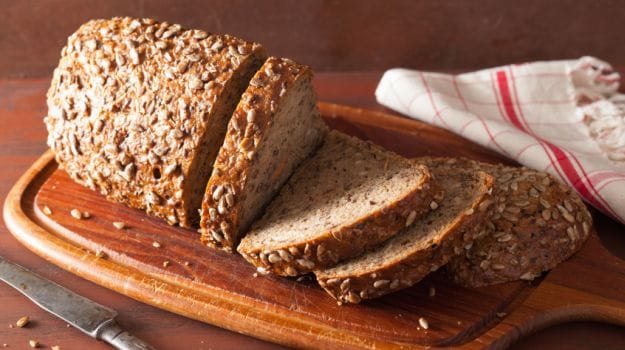 "To judge that the dough is rightly kneaded, it needs to have a shine. Use a little chilled water to knead the dough for better net formation. If you don't want to bake the bread on the same day, you can keep the dough in the refrigerator just after kneading, and follow the rest of the process in the same manner," added Chef Vikram.
Points to Keep in Mind
To avoid your hard work going in vein, here are few things which one should keep in mind while making brown bread at home:
Weigh the ingredients accurately
Use room temperature ingredients except water
Do not rush any step while making the bread, let it take the time required at every step
Let the bread cool completely before slicing
Brown Bread Recipe
Here's a recipe you can try at home -
Ingredients:
500gm whole wheat flour
500gm refined flour
200gm whole wheat bran
10gm bread improver
20gm gluten
40gm sugar
30gm yeast
20gm salt
450-500gm chilled water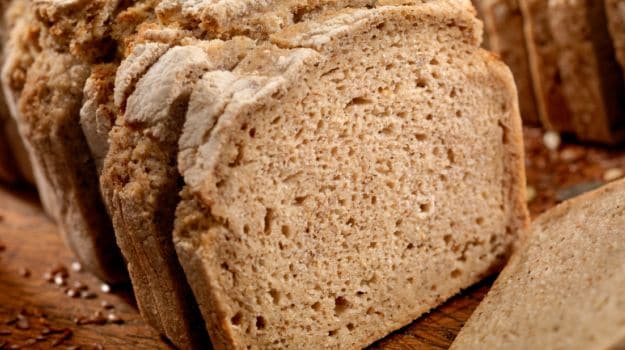 Method:
1. Sift both the flours together in a large mixing bowl; add whole wheat bran, yeast, bread improver, gluten, sugar and salt. Make a well in the centre of the mixed flour and pour in little chilled water and start mixing with your hand. Then mix in the remaining chilled water to gather the dough and is not sticky but soft.
2. Place the dough on lightly floured surface and knead it for 6-8 mins until it forms a film on stretching or has a natural shine on the dough surface, use flour if required for dusting to prevent it from sticking to the surface and hands. Place it in a bowl, cover it with a damp cloth for about 30- 45 minutes or until the size doubles up.
3. Knock the dough by kneading just 3-4 times to avoid any bubbles inside. Shape it into a ball.
4. Now in a greased bread mould, put the dough made above. Flatten the dough inside, using finger press to completely fit the dough into the mould. Cover with a damp cloth again. Keep it at room temperature to proof. Leave for 45min to 1 hour, or until it rises to less than 1/2" below the top edge of the bread mould.
5. Place the bread mould in a pre-heated oven at 180 C for 45 min to 1 hour.
6. Take Out. Cool it on a wire rack. Once cooled, slice and use.